The phenomenon that is BATE Borisov has thrust Belarus football into the spotlight. With several appearances in the Champions League, this works team from the industrial town of Borisov has generated enough income to finance an entirely new stadium.
Opened on May 1 2014, the futuristic Borisov Arena allows the eight-time consecutive Belarus champions to play European fixtures at home, rather than in the national capital of Minsk.
This means that not only Roma, Porto and Athletic Bilbao, BATE's Champions League group-stage opponents in 2014-15 and 2015-16, have come to town, but Ukraine and Slovakia too, for Euro 2016 qualification matches. With the Dinamo Stadium in Minsk under reconstruction, the Borisov Arena is now also the de facto national stadium.
These teams land in a city of 180,000 people an hour north-east of Minsk. Borisov is best known for the defeat of Napoleon's men here on the Berezina river in 1812 – and the rise of local football team BATE, surely the most successful factory team of modern times.
A snappy acronym for Borisov Works of Automobile and Tractor Electrical Equipment, BATE is one of 40-plus plants established here after the war. Like the railway station on the main line connecting Poland, Minsk and Russia, it stands on the west bank of the Berezina, where you'll also find the grid-patterned streets of the city centre. And, of course, the football stadium.
Borisov students set up four football teams in town around the time of World War I. By 1922, Borisov was one of four teams to compete with three other towns in the unofficial Belarus championship, won by Minsk.
In Soviet times, the game in Borisov remained at modest, local level until the formation of the first BATE club in 1973. Under influential coach Lev Mazurkevich, BATE notched three state titles and one state cup, opposition provided by the likes of Dinamo Minsk's second team.
The Belarus league was created in 1992 after independence from the Soviet Union. Initially dominated by Dinamo Minsk, the only Belarus club with any pedigree in the highest Soviet league, the championship was later won by teams from Mogilev, Mozyr and Soligorsk.
In Borisov, short-lived sides included FC Berezina and FC Fomalgaut, who would provide several players for the new BATE Borisov club reformed in 1996.
Behind the initiative was factory man Anatoli Kapski, a football enthusiast who created a team that would make use of young, local talent to clamber from the third division, to the second, and then win the league for the first time in 1999.
By 2006, ten years after Kapski's initiative, BATE had edged out Dinamo Minsk for a third title – and they haven't relinquished it yet.
Borisov, meanwhile, previously just a name on the fixture list as BATE used Minsk to host the likes of Real Madrid, Juventus and Bayern Munich, is now a Champions League destination in its own right.
Bearings
EU, US and most citizens not from the former Soviet Union, require a visa to enter Belarus. These are only issued at your local Belarus embassy, take five working days to process and cost around €80-€100.
Your hotel should automatically sort out your registration with the local police authorities required of each visitor to Belarus.
International flights come into the capital, Minsk.
Minsk Airport, is 42km (26 miles) north-east of town, linked by bus No.300 to Uruchye metro station 30 minutes' away. Pay the driver about 13,000BYR/€1. The Nos.300C/Cy (17,000BYR/€1.25) go to Centralny bus station. A taxi to town should cost around €20-€25, agree fare first – the better Minsk hotels offer a shuttle service. Local transport in Minsk consists of a two-line metro system (plastic tokens 1,700BYR/€0.12), trams, buses and trolleybuses. Tickets (1,700BYR/€0.12) are sold at kiosks to be punched on board. Stick to yellow taxis and agree a fare first.
The main station, Minsk-Passazhirski, is near Ploshcha Lenina metro station, at the other end of the red metro line from Uruchye.
There are a dozen trains a day from Minsk to Borisov, journey time one hour. These are often international trains, from the border crossing of Brest to Moscow. The cheapest tickets, third class, cost 20,000BYR/€1.50, the standard rate 30,000BYR/€2.20.
In Borisov, the station is near the west bank of the Berezina river, about 2.5km east of the Borisov Arena mainly along praspekt Revalyutsii, Revolution Avenue.
Public transport consists of buses and similarly numbered marshrutki, communal minibuses. Bus tickets are 1,500BYR/€0.10 or pass 2,500BYR/€0.18 to the marshrutka driver. A taxi across town shouldn't cost more than a couple of euros – agree a price beforehand.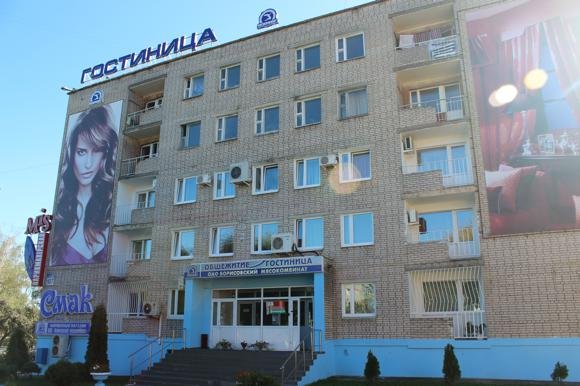 Bed
Accommodation possibilities in Borisov are limited. Your hotel should automatically arrange your registration with the local police authorities required of each visitor to Belarus.
There are only really three hotels in Borisov. The first is renovated, Soviet-era Berezina (+375 177 73 13 86 or +375 177 73 13 27) at prospekt Revolyutsii 4 near the station. The Berezina has 38 rooms for around €20 a night, with a two-room suite for €40.
Opened in 2005, Borisovsky Myasokobinat ('Borisov Meat Factory') is not as gruesome as it sounds. With 15 standard rooms (from €15) and ten suites (up to €35), all clean and comfortable, are complemented by a small gym and restaurant, even a billiard table. There are even bathrobes. You'll find it at Gorkovo 107 (+375 177 73 52 69), ten minutes' walk from the stadium.
The real brave souls may wish to try the hostel at Maksima Gorkogo 85 (+375 177 73 13 13), the OAO Borisov Plastic Product Plant Hotel-Hostel, to be precise.
If you're staying in Minsk, reliable options begin with the Hotel Minsk, a four-star a short walk from Ploshchad' Lenina metro with a gym, sauna and English-speaking staff. Rates are $215 for a standard double, $260 for a superior double. Right by the Dinamo Stadium, currently being rebuilt, the Crowne Plaza Minsk, has its own spa, gym and nightclub. This is the preferred lodging of most top Champions League teams.
A wallet-friendly alternative for fans is to hire an apartment, from around $50 a night, average around $70. There are many around the city – see VIP-Kvartira for details.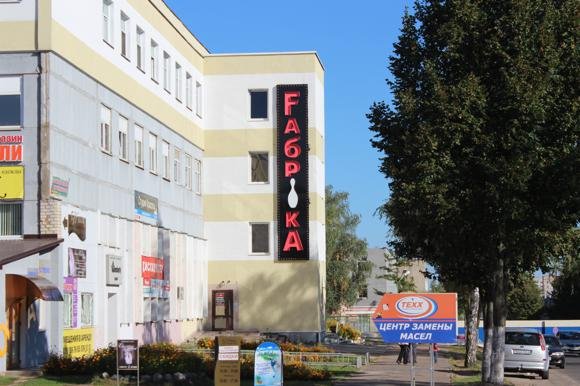 Beer
Two places can be recommended along praspekt Revalyutsii: Prival 1812 and Margarita. Dedicated to the Napoleonic era, Prival 1812 feels suitably Tsarist and features a large-screen TV for sports, Belarus beers on draught and a Frenchified menu. Nearer the Lenin Monument on the main square, the newer Margarita attracts expat residents with its English-language menus, choice of draught beers and inexpensive food.
Fabrika in the city centre at Daumana 78 is a late-opening club with a TV-decked hall for fans, and private sections with their own TVs for match nights. It has bowling and billiards too.
Nearer the stadium, the evening-only Megapolis (Gagarina 60) is a complex of three large halls, where draught Belarus and foreign beers, and domestic and international dishes are served. Nearer still, Cuban-themed Floridita (Gagarina 91) focuses on exotic cocktails, grilled meats and Castro paraphernalia.
Finally, at Gagarina 105, the Vagon Restaurant serves beers in a former train carriage.
Gallery