No other city in the world could call itself 'The Home of Football' and offer weekend tours under that name. But Sheffield has every right. While the modern-day fan thinks of this South Yorkshire hub as the home of two underachieving clubs – both Sheffield Wednesday and their opponents in the Steel City derby, Sheffield United, garnered nearly all their silverware before the war – there's much more to soccer here than that.
A city of historic football firsts, Sheffield was where free-kicks, corners, throw-ins and even headers were first devised. Sheffield United were football's first United, originally as a cricket team.
The Sheffield Rules of 1858 laid out concepts such as kick-offs, goal kicks and other dead-ball situations.
These rules were adhered to by Sheffield FC, the world's oldest football club, founded the year before, and city rivals Hallam FC, the world's second oldest. The so-called Rules Derby between them is also the world's oldest football fixture, first played in 1860 at Hallam's pitch at Sandygate Road – the world's oldest football ground.
Amateur Cup winners in 1904, Sheffield FC now play at Dronfield, over the border in Derbyshire, and the Coach & Horses ground that draws regular curious visitors from around Europe. In 2011, cash-strapped SFC were forced to sell football's first ever rule book, handwritten, for nearly £900,000. Today 'The Club', as they are known, lay on weekend football history tours of the city, taking in the earliest grounds, the modern-day stadia of Wednesday and United, Hallam and Dronfield. Contact  info@sheffieldfc.com for details.
Today two levels apart in the league pyramid, Hallam and Sheffield FC still meet pre-season – though only for friendlies. Hallam's trophy cabinet does contain the Youdan Cup, football's first competitive tournament held in 1867, with 12 Sheffield clubs involved.
A year later The Wednesday, also formed from a cricket club, won the local Cromwell Cup. Pioneeering administrator Sir Charles Clegg was involved from the early days, going on to be chairman. He also chaired and presided over the Football Association and founded Sheffield United in 1889.
Wednesday having vacated Bramall Lane, a football ground since 1862, venue for the world's first floodlit game in 1888, United were set up to bring in regular gate revenue. Wednesday then moved from nearby Olive Grove – recently proposed as a potential local home for Sheffield FC – to their own new ground at Owlerton out of town.
City mayor Sir William Clegg, brother of Sir Charles and a fellow ex-Wednesday player and England cap, took the first kick-off at the Owlerton Stadium, later named Hillsborough.
The first game between Wednesday and United, the Steel City derby, took place at Olive Grove in 1890. Honours have been almost even since, though the last top-flight derby was in 1994.
Each club had been successful at the turn of the 19th and 20th centuries, but neither Wednesday nor United have won the title since 1930.
The FA Cup provided the biggest clash in recent memory, the semi-final of 1993. In front of 75,000 at Wembley, Wednesday won 2-1 after extra time thanks to a Mark Bright header. The Owls then went on to lose a replayed final to Arsenal.
Wednesday would have met United in the 2014 quarter-final but for a home defeat to Charlton. The third-tier Blades then beat Charlton to reach the semi-final, a high-scoring defeat to Hull City.
Semi-final kick-off was delayed by seven minutes to mark the 25th anniversary of the Hillsborough Disaster. Venue for the 1966 World Cup and Euro '96, Hillsborough had hosted several semi-finals before the tragic events of 1989. 96 Liverpool fans lost their lives in a crush at the notoriously overcrowded Leppings Lane end. Poor infrastructure and irresponsible policing were the main causes of the tragedy that led to all-seater stadiums being introduced across the country.
Bearings
The nearest airport to Sheffield is Robin Hood Doncaster 43.5km (27 miles) away, with Leeds-Bradford, Manchester and East Midlands equidistant at just under 80km (50 miles) away.
Sheffield's Connextions taxis (0114 245 8121/07960 188 912) quotes £35 from Doncaster and £55 from the other three to Sheffield.
Little-used Robin Hood Doncaster has no direct public transport links to Sheffield. Bus Nos.91 and X91 run every 20-30min to Doncaster town centre (30min journey time), the train station a 5-10min walk away. From Leeds-Bradford, a Flying Tiger bus runs every 20-30min to Leeds station (25min journey time, £3.60).
A train to Sheffield from Doncaster (£4.60 single) takes around 25min and from Leeds (around £10 single) around 40min-1hr.
National Express buses run direct to Sheffield from Manchester and East Midlands airports, 3-4 times daily, each around 2hr journey time (£10-11 single).
Sheffield's train and bus stations are near the centre. City transport consists of buses run by various companies and the tram network. South Yorkshire Transport has details of times and tickets. A Dayrider one-day pass is £3.90 for trams, £4 for trams and local Stagecoach buses and £4.30 for all transport.
Bramall Lane is walkable from the train station, while Hillsborough, three miles north-west of town in Owlerton, is an easy journey by frequent tram.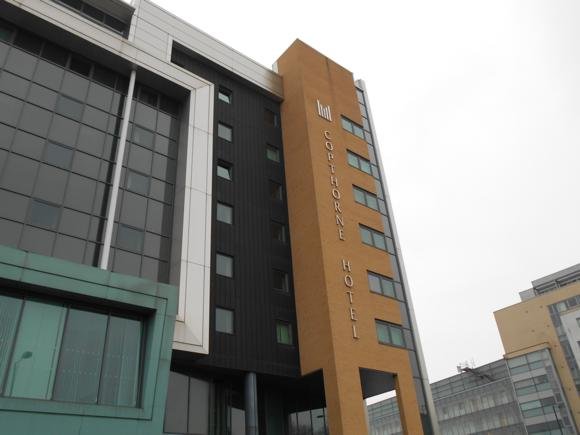 Bed
Sheffield Tourist Information has a hotel-booking service.
Right by Bramall Lane, the Copthorne Hotel Sheffield has been linked with the club and its activities since opening in 2009. Annie's Bar caters to season-ticket holders on match days, with corporate and hospitality packages also available.
There are other guesthouses along London Road – although the Railway Hotel by the ground hasn't accommodated guests for years.
Convenient for both stadium and station, the Premier Inn Sheffield CC St Marys Gate Hotel, Jurys Inn Sheffield and the Novotel Sheffield Centre Hotel provide reliable comfort at varying price ranges. There are also two budget chains, an ibis and a Premier Inn, by the downtown entertainment complex by the Sheffield Arena.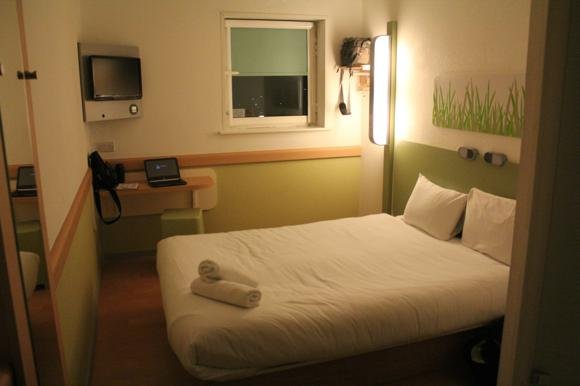 Another nearby chain, the Best Western Cutlers Hotel offers special deals to those making a pilgrimage to Sheffield FC matches.
For Sheffield Wednesday, the Hillsborough Hotel, a pre- and post-match pub, also offers six en-suite rooms. Even closer to the ground, the Garrison Hotel is a comfortable retreat created from a former guardhouse.
Beer
Those arriving in Sheffield will find the city full of pubs, from the station onwards. Recently reopened there, The Sheffield Tap offers dozens of hand-pull cask ales and continental beers on tap and by the bottle. A further excellent selection of beers is available at the comfortable Devonshire Cat.
For TV football, The Globe near Sheffield station is a lively choice, while the US-style Common Room serves good pub food amid numerous large screens and a dozen cheap-to-play American pool tables. On downtown Market Place, the Bankers Draft also has screens and the usual Wetherspoons meal deals.
The city's nightlife hub is West Street, where Players, 13-screen The Beehive and the spacious Cavendish can be relied upon for TV sports, drink offers and weekend party madness.
For a more sedate drink not far from the city centre, the revered Hallamshire House owned by Thornbridge Brewery complements quality ales with live music and a full-sized snooker table.
Gallery