A fan's guide – the club from early doors to today
AS Roma remain a major player in the Italian game despite a potentially ruinous project for the club to build their own arena and vacate the shared, state-run Stadio Olimpico. In principle, one set by Juventus, the move to a self-owned stadium is a sound one but requires a tremendous amount of capital, particularly in bureaucracy-entangled Italy.
Now with former owner, Boston billionaire James Pallotta, and his Stadio della Roma consigned to history, the fall-out from the collapse of the project could lead to years of legal recriminations – but US film producer Dan Friedkin, who took over Roma from Pallotta in 2020, will not have to fund the new venue at Tor di Valle in south-west Rome.
The earlier years of the Pallotta era had been successful, the Giallorossi achieving a top-three spot in Serie A five seasons running, three times as runners-up. Roma had overcome the retirement of  totemic one-club captain Francesco Totti in 2017 and made the knock-out stages in Europe every year from 2014 on.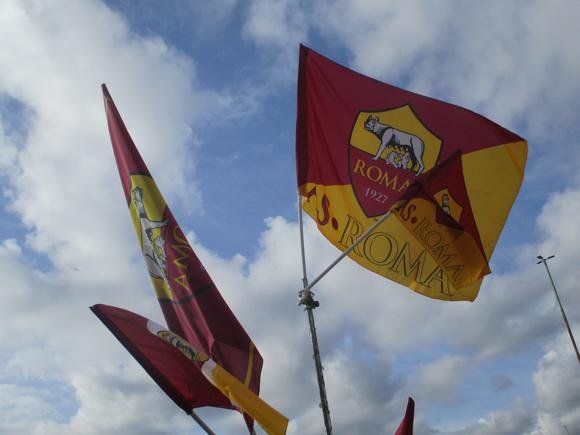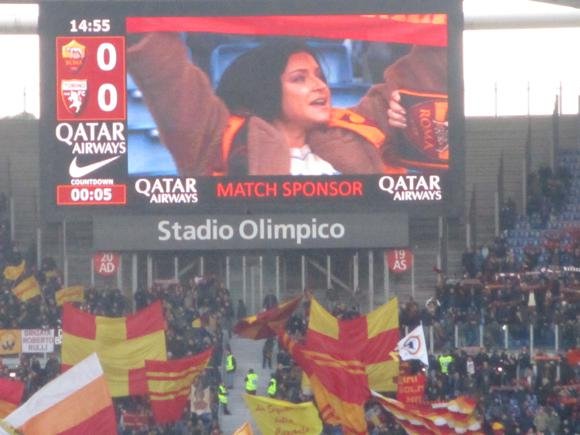 Formed by the association of four local clubs in 1927, Roma built a bedrock support when playing at their original cramped home ground of Campo Testaccio in the downtown, working-class part of the Italian capital.
Blessed with heroic goalscorers – Rodolfo Volk, Amadeo Amadei – Roma always challenged the northern giants of Milan and Turin but the title remained elusive. After moving to Mussolini's PNF national stadium, Roma won a somewhat disputed war-time championship in 1942.
Post-war mediocrity was ameliorated by occasional cup wins, including the Fairs' Cup over Birmingham in 1961, by which time the club were playing at the new Olimpico stadium.
It wasn't until the early 1980s that fortunes revived. Under Swedish coach Nils Liedholm, with Brazilian Falcão and Italian internationals Bruno Conti and Roberto Pruzzo, 'i Lupi' won their first peacetime championship in 1983.
The following year saw Roma freeze in their own European Cup final at the Olimpico, losing out to Liverpool on penalties. This was Roma's first attempt to win Europe's top prize – their next campaign wouldn't come until the next century, in 2001.
As Serie A shifted to a gladiatorial phase of epic battles between Maradona's Napoli, Berlusconi's Milan and Pelligrini's Inter, Roma kept in touch with the big boys in front of a packed-out Olimpico thronging with noise and colour provided by the new wave of ultra followers. Derby day with Lazio was manic.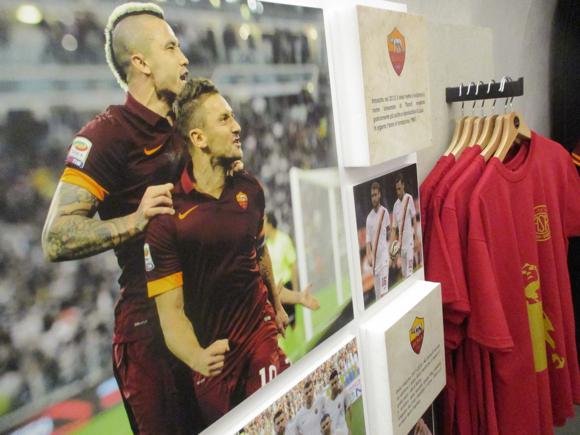 Stars such as Rudi Völler and Giuseppe Giannini entertained but Roma's huge support had to wait until 2001 for another title. This adventurous side under Fabio Capello, including Francesco Totti, and Brazilians Cafu and Emerson, then gave a disappointing, draw-laden debut in the Champions League.
Backed by oil-rich owner Franco Sensi, Roma made two Champions League quarter-finals, piling up Italian Cups and runners-up slots in the league, with Totti remaining talismanic as ever. Providing steel in the midfield was fellow Roman Daniele De Rossi, also a 2006 World Cup winner with Italy, substituting for Totti an hour into the game.
After Sensi's death in 2008, ambitious plans for a new stadium were put on ice as disputes over debt settlement and ownership raged behind the scenes.
With the arrival of James Pallotta, recapitalisation saw strong campaigns under coach Rudi Garcia in 2013-14 and 2014-15. Initially underwhelmed, Romanisti soon took to the Frenchman after a great early start. Top of Serie A for two months in 2013, Roma then trailed Juventus but claimed a Champions League place with second place. 
2014-15 had the same outcome – another season for the evergreen, one-club Totti to add to his record-breaking statistics for longevity and goalscoring. 
Totti continued to strike in 2015-16, but usually from the bench, incoming coach Luciano Spalletti provoking the ire of the Curva Sud by keeping their idol off the teamsheet. Nonetheless, his late goals, and regular scoring from Bosnian Edin Džeko and Egyptian Mohamed Salah, saw Roma sail up to another Champions League slot.
Joined by Italian international Stephan El Shaarawy, Džeko and Salah continued to rampage, European campaigns ending in the early knock-out stage. Soon after Totti's emotional retirement in 2017, Spalletti moved to Inter to be replaced by former Roma midfielder Eusebio Di Francesco, who had done such a successful job at Sassuolo.
With Salah headed for Anfield, Roma snapped up young Turkish international Cengiz Ünder but it was still Džeko and El Shaarawy who provided the goals in the group stage of the Champions League for the Giallorossi to hold Chelsea at Stamford Bridge then spank them 3-0 at the Olimpico.
Overcoming all the odds, and a 1-4 deficit, Roma pulled off the impossible to win 3-0 against Lionel Messi's Barcelona in the quarter-final. Fittingly, the loyal De Rossi led the comeback by converting a penalty, having scored an own goal in the away leg. Roma then faced the old foe, Liverpool, in the semi. Late goals at Anfield by Džeko and Diego Perotti offered a chink of light after the first leg, but Roma were always up against it once Sadio Mané scored early on at the Olimpico. More late goals, by Radja Nainggolan, kept the tie alive until the final whistle.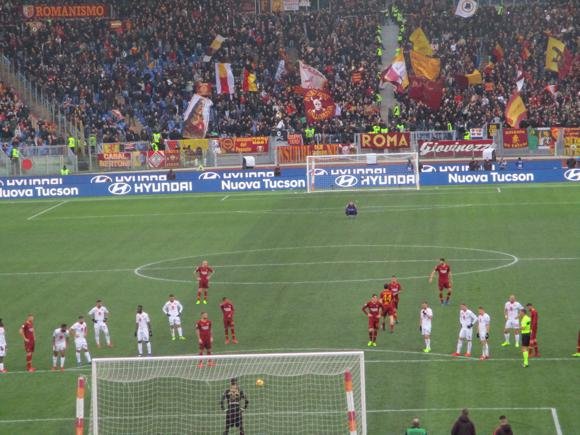 A similar heart-stopping fixture with Porto put paid to Roma's hopes in the same tournament in 2018-19, promising attacking midfielder Nicolò Zaniolo coming to the fore with two goals in the home leg. A Porto penalty after nearly two hours' football sent Roma out in the away tie.
After five straight seasons in Europe's premier club competition, Roma have since had to be content with Thursday-night football, never an straightforward option as illustrated by the shock 6-1 defeat by the Norwegians of Bodø-Glimt in October 2021. For incoming manager José Mourinho, it was a humiliation that would precede a string of defeats in Serie A.
Just as the manager's reputation was sinking past salvation, former Chelsea forward Tammy Abraham began scoring goals for fun. A brace at Atalanta and in the 3-0 derby defeat of Lazio reignited Roma's season and coincided with a run in the Europa Conference. Goals by Abraham and a resurgent Zaniolo allowed Roma to gain revenge over Bodø-Glimt in the quarter-final, a crowd of 62,000 gathered at the Olimpico.
Though failing to make the Champions League for another season, Roma could at least relish a European semi-final with Leicester.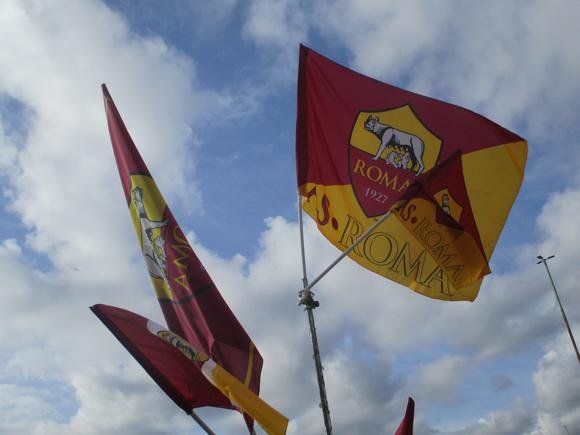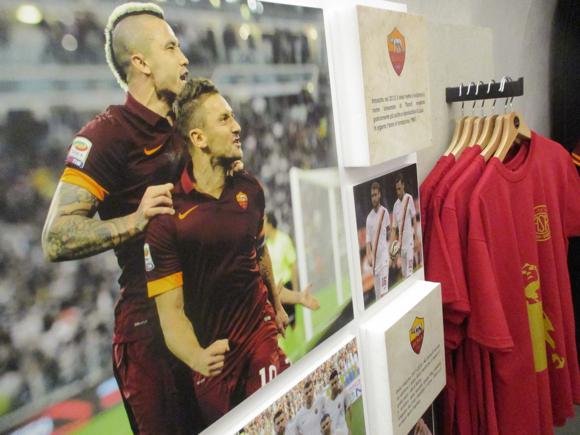 The field of dreams – and the stands around it
With the Stadio della Roma project now shelved, Roma will continue to play at the Stadio Olimpico for the duration, their fans occupying the Curva Sud.
Although Roma's heart remains in Testaccio, the ground they used there was abandoned in 1940 after barely a decade of use. Despite plans to revive it, Campo Testaccio remains a ruin, overlooked by a tatty car repair workshop where via Zabaglia meets via Calo Cestio.
Described by the club's former owner James Pallotta as 'one of the most important projects in Italy in many many decades', the Stadio della Roma was projected to open for the 2020-21 season. Set south-west of the city in Tor Di Valle, on the site of the racecourse of the same name, the stadium was to form part of a leisure complex known as Roma Village.
Most importantly though, the Stadio della Roma would have been yet another stadium owned by its occupants, following the lead of Juventus and Udine as Italy moves away from municipal shackles.
Given that the Olimpico is state-owned, this is an entirely sensible ambition. Roma, therefore, remain on the look-out for potential sites, the latest being Pietralata, an area of north-east Rome served by both the metro and local trains.
Given the slow workings of Rome bureaucracy, and the legal fall-out of the Stadio della Roma reversal, Romanisti will be whizzing their mopeds up to the Olimpico for a fair few seasons to come. Visiting supporters are allocated the Distinti corner of the stadium, between the Curva Nord and the Tribuna Monte Mario, gates 50-52.
For details of transport to the ground and the bars around it, see Stadio Olimpico.
Buying tickets – when, where, how and how much
There are nine Roma stores (!) around Rome, including the main one at piazza Colonna 360 (daily 10am-7pm) in the Tridente area of town. All stores have ticket outlets. 
Match tickets are usually put on sale three or four weeks before the game. There's also distribution through the VivaTicket agency network, with dozens of outlets around Rome. Central ones include Orbis Servizi (Mon-Fri 10am-4pm) at piazza della Repubblica 53, Tabaccheria Azzini (Mon-Fri 8am-7.30pm, Sat 8am-2.30pm) at via Palestro 60 near Termini and Napnet Wash (daily 9am-9pm) at via Napoli 26.
The club has its own easy-to-use English-language online distribution service.
Given average gates of 40,000, just over half the capacity at the Olimpico, on match days Roma also distribute a few hours before kick-off from the office on via Constantino Nigra, by the Stadio dei Marmi alongside the east side of the Olimpico.
In all cases, ID is required for purchase.
The home end, the Curva Sud, is usually sold out. In the Curva Nord opposite, a seat is €25, reduced price €18 for over-65s and under 14s. Along the sidelines, in the Tribune Tevere and Monte Mario, it's €60/€42, rising to €80/€60 in the prime spots.
Shirts, kits, merchandise and gifts
Of the nine Roma stores around Rome, the main one (daily 10am-7pm) is at piazza Colonna 360, with another central outlet near the piazza del Popolo at via del Corso 26-27 (Mon-Sat 10.30am-7.30pm, Sun 11am-8pm). Close to the nearest metro station to the Olimpico, Ottaviano, there's a Roma outlet at via Ottaviano 10A (daily 10am-8pm).
At piazza Colonna in the Tridente area of town, the ticket office is on the upper floor, the walls decorated with classic images from Roma history. Note the rare shot of the line-up of Serie A winners from 1941-42.
Downstairs, items such as branded jeans, crash helmets and skateboards bear Roma's emblematic wolf logo. For 2021-22, the shirts of storied carmine red are plain, no piping. The white second choice ones feature sleeves half-coloured in red, yellow and orange, while the third kit is yellow with a diagonal red-and-blue sash. There's also a line in retro tops from the Falcão era.