A fan's guide – the club from early doors to today
'Club', as they are known to locals, approach with honest toil, as typified by all-time hero Jan Ceulemans. As the club motto says, 'No Sweat, No Glory'.
Occasionally, sweat has brought Club close to European glory. Close, but so far they only have two sets of runners-up medals and two semi-finals to show for the halcyon days of the 1970s and 1980s. In the domestic game, Club had to wait more than a decade to win the league in 2016 – before they won it again in 2018.
This more recent title triumph was since tainted by the winning coach, Croatian Ivan Leko, being taken into questioning later that year as part of the widespread match-fixing investigations across Belgium. Nothing, though, could take away the satisfaction of Club beating Anderlecht 5-0, two goals coming from top scorer that season, Frenchman Abdoulay Diaby.
With Club back winning silverware and competing in the Champions League, plans for a new stadium on Blankenbergse Steenweg outside town are taking shape. The move, probably not due until at least 2022, would end a near half-century of sharing the Jan Breydelstadion with city rivals Cercle.
Both Club and housemates Cercle were founded in the 1890s. As opposed to academic Cercle, Club were solid locals through and through – and not much has changed in a century or more. Originally known as RFC Brugeois, changing it to the Flemish rendition as soon as they could, Club played at the Albert Dyserynckstadion, which everyone knew and cherished as 'De Klokke'.
Apart from a rare title win immediately after World War I, little of note happened around De Klokke until the 1960s. The two forwards, Raoul Lambert and Rob Rensenbrink, began to make a real buzz,
Club won two cups, then the league title of 1973, before inviting chain-smoking genius Ernst Happel to work as coach. Happel ('A day without football is a day lost') knew how to get the best out of hard-working players such as Georges Leekens and Hugo Broos, both later to become managers in their own right. Moving into a new stadium, the Olympiastadion groundshared with Cercle, Club suddenly began winning titles regularly and making huge strides in Europe.
Big names were toppled, the Milans and the Madrids, and twice Club made a European final only to be denied – narrowly – by Liverpool. Two early goals up at Anfield in the first leg of the UEFA Cup final of 1976, Club let the Reds in for three swift second-half goals in six minutes. Characteristically, Liverpool held out for the draw in Bruges. In 1978, at Wembley, an injury-hit Club held out until the second half, when a Kenny Dalglish goal proved the only one of the game.
It proved to be Happel's last game. Club had been firmly established in the top drawer of domestic and international football. Jan Ceulemans, so often the hero when Belgium surpassed themselves at major tournament finals, was the local star, leading the line at the Olympiastadion.
With Franky van der Elst in midfield, Club made two more European semi-finals, losing to Espanyol and Werder Bremen in 1988 and 1992, but slowly the diminishing quality of a Belgian championship they would co-share with Anderlecht took its toll when facing stiff competition abroad.
With Broos back at the club as coach, and Lorenzo Staelens the fans' favourite on the pitch, Club won an easy double in 1996, helped by 20 league goals from Mario Stanic. Stanic and Australian sweeper Paul Okon were then transferred to Italy.
It needed coach Eric Gerets came to Club to win back the title. Breaking fans' hearts, Staelens moved to Anderlecht in 1998, and Club had to wait until 2003 for another title.
Under Norwegian coach Trond Sollied, Club then duly made the Champions League after a penalty shoot-out. Like in the later campaign in 2005, the Blauw-Zwart failed at the first stage – although this came after a particularly satisfying last-gasp title-deciding win over Anderlecht.
Since then, Club have had to take a back seat to the likes of Genk and Liège, not to mention Anderlecht. In May 2014, holding the title-holders from Brussels 0-0 at home, Bruges fell to a late own goal by Thomas Meunier. The following week Polish striker Waldemar Sobota scored the only goal of the game for Bruges – thus defeating Standard and handing the title to Anderlecht.
In 2015, a wobble against Gent at the play-off stage saw Club claim silver and win the cup after a late, late turnaround against bitter rivals Anderlecht.
In 2016, there was more of the same when a 4-0 win over Anderlecht sealed a first title for Club in over a decade. Direct qualification to the Champions League group stage, both in 2016 and 2018, however, only led to a string of defeats.
In 2019-20, Club were so far ahead under incoming coach Philippe Clement, the club's former defensive midfielder, they were awarded the title by the time the season was suspended. Both Clement and former Liverpool goalkeeper Simon Mignolet stayed on to defend the league crown successfully the following campaign, before Bruges made it three in a row in 2022.
Clement's successful exploits as coach had already earned him a move to Monaco halfway through the season, while attacking midfielder Charles De Ketelaere, Young Player of the Year, a Club man from the age of seven, was snapped up by Milan after the title was sealed.
Under Clement, Club also rediscovered their form in Europe, holding Real Madrid. Lazio and Paris Saint-Germain to draws in the Champions League. The memorable 4-0 thumping of Porto in 2022, under another former Bruges defender, Carl Hoefkens, provided the Flemings with a first-ever passage to the knock-out stages of Europe's premier club competition. 
With Scott Parker taking over coaching duties, Bruges subsequently caved in to a rampant Benfica but Club could look back on five straight campaigns in the Champions League group stage with no little satisfaction.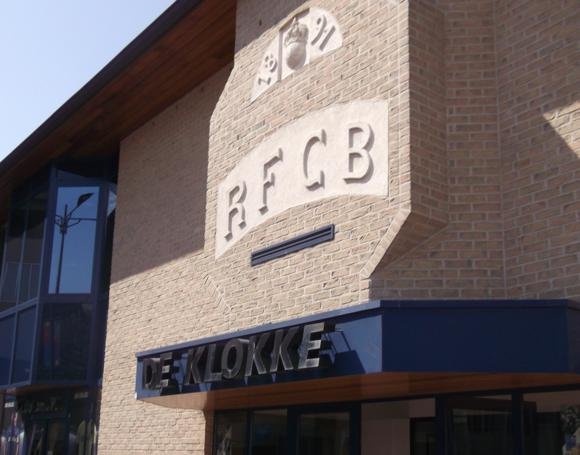 The field of dreams – and the stands around it
In Belgium's most high-profile groundshare, Club play at the Jan Breydelstadion along with city rivals Cercle. Club fans gather in the North, Kirk ('Church') end, where you'll find their rather excellent bar, shop and, somewhat poignantly, the club offices fashioned after De Klokke.
A ruling in February 2023 once again stalled the long-running saga of a new stadium for Club, a handful of local residents successfully objecting to the environmental permit granted by the Flemish government in 2021. For the time being at least, Club remain based at the Jan Breydel, slowly approaching its half-century of service.
For details of transport, see Jan Breydelstadion.
Buying tickets – when, where, how and how much
For league matches one to four months ahead, tickets for several home games go on sale.
In order to buy online you will also need to purchase an annual card for the 1891 Club, which entitles you to purchase for up to four tickets per game. Standard membership is €25 or there's a free Digital 1891 option, for which match tickets are only available in the Zuid corner of the stadium.
The ticket outlet (Mon 2pm-5pm, Tue-Fri 10am-5pm, plus 90mins before kick-off) at the Jan Breydelstadion is next to the Club shop.
Prices start at €20 in the Nord or Zuid (No.4) Stands behind the goal, average at €25 on the sidelines and rise to €40 for the best seats over the halfway line in the Oost or West.
Shirts, kits, merchandise and gifts
The main store (Mon 2pm-6pm, Tue-Fri 10am-6pm, Sat 9am-5pm, match days 2hrs before kick-off, 1hr after final whistle) at De Klokke, the Club offices at the end of Olympialaan, stocks Club wallpaper, pillows and wallclocks, but pride of place should go to the branded table-football table that dominates the centre of the room.
For 2019-20, the Club shirt is a broad blue vertical band on black rather than classic stripes, the away shirt is maroon, third kit light blue.
There's also a little van parked behind the store for a range of T-shirts.
Pre-match beers for fans and casual visitors
Diagonally opposite De Klokke offices, at the north-west corner of the ground (blok 115-116, 125-126), the FCB Kaffee is a scarf-bedecked joy of a stadium bar. It's actually two rooms, one flight up, with two long bar counters dispensing Jupiler beer.
Visits here by some of Europe's most exotic names – Ružomberok, Dnipro Dneprepetrovsk, Debrecen, Lech Poznan – are evidenced in scarf form. There are tables outside, too, overlooking the training pitch and the Blauw-Zwart family bar, a cabin where parents can watch their sons and daughters being put through their paces below.
Club members are also allowed access to the Zuid Lounge bar at the South End of the stadium.
For a pre-match drink along Gistelsesteenweg, the main road from town, at No.390 't Putje is lined with Club – and West Ham – memorabilia.