A fan's guide – the club from early doors to today
In 1967, the year that Celtic were crowned European champions and Rangers were European finalists, Clyde finished third in the league behind them. Though only third on three occasions in their history, Clyde often rivalled Partick Thistle as Glasgow's third club, winning the Scottish Cup three times.
That was when Clyde were a Glasgow club.
Since 1994, Clyde have been based at Cumbernauld, 15 miles away, at Broadwood Stadium, a community sports ground owned by North Lanarkshire Council, also home of Airdrie when Clyde first moved there and now groundshared by up-and-coming local club Cumbernauld Colts.
Twice on the brink of liquidation during their exile, Clyde have long been looking at a return to Glasgow – specifically, back to their roots at Rutherglen, by the banks of the river that gave the club its name back in 1877.
The proposed new site would be Cuningar Loop, a tongue of wooded land that pokes up towards Celtic Park barely half-a-mile away.
In fact, it was the rise of Celtic that helped build a groundswell of football support in this part of Glasgow's east end. Clyde outgrew their bare Barrowfield Park ground on the same north side as Celtic Park and built their own stadium directly opposite on the south, at Shawfield, sandwiched between the river and Rutherglen.
The move proved a great success. Having joined the Scottish League in 1891, Clyde opened Shawfield, against Celtic, in front of 10,000 spectators. The club acquired their celebrated nickname the Bully Wee, the modern consensus being that 'Bully' meant 'spirited', even though Clyde were 'Wee' compared to their bigger Glasgow rivals. Having beaten Celtic in the semi-final to reach, then lose, the Scottish Cup final of 1910, Clyde succumbed to their East End rivals in the final of 1912.
Mainly playing in the top tier until the mid-1970s, Clyde still found it hard to make ends meet while mired for so many seasons in mid-table. Having invited the Greyhound Racing Association to use Shawfield to stage race meets, the club was forced to sell the GRA ownership in 1935. It later proved a fatal move.
With enough cash to keep the Scottish international goalkeeper Jock Brown at Shawfield and attract manager Paddy Travers from Aberdeen, Clyde famously beat Rangers 4-1 in the Scottish Cup of 1938-39 then went on to win their first major silverware with a 4-0 win over Motherwell in the final.
Travers, a non-playing member of the Clyde squad when Dundee needed three games to beat them in the final of 1910, also took The Bully Wee to finals in 1949 and 1955. In what proved to be Travers' swansong, Clyde held a Celtic side including Jock Stein and Bobby Collins to 1-1 thanks to a late equaliser directly from a corner. In the replay, long-term Clyde winger Tommy Ring, later of Everton, scored the only goal.
Clyde's third and last cup win of 1958 also featured Archie Robertson, scorer of the corner in 1955, and stalwart left-back Harry Haddock, both Scottish internationals. Not playing that day was half-back David White, later to make 200-plus appearances then manage the club during the annus mirabilis for Scottish football, 1966-67.
Denied a Fairs Cup spot on a technicality – UEFA did not allow representation from more than one team per city, Shawfield being on the Rutherglen/Glasgow border – Clyde became increasingly isolated with the large-scale slum clearances robbing the club of its core support. 1974-75 was Clyde's last season in the top flight. Despite the arrival of young prospects Pat Nevin and Steve Archibald, The Bully Wee wound up in the third and lowest division.
Worse, in 1986, the Greyhound Association kicked out Clyde in an ultimately doomed plan to sell the stadium for re-development. The Bully Wee then led a nomadic existence, groundsharing with bitter rivals Partick and also Hamilton, until the 1994 move to Broadwood in Cumbernauld.
Ten years later, with goals from much-travelled Ian Harty, Clyde looked set for a return to the top-tier SPL. A crucial 2-1 defeat at Broadwood to title rivals Inverness Caledonian, in front of nearly 5,000 fans, ended their hopes. Behind the scenes, Broadwood's municipal owners had discovered serious holes in the club's finances and had already refused to expand the stadium for SPL requirements.
After the Clyde Supporters' Trust saved the day, the club memorably beat Celtic 2-1 in the Scottish Cup, ruining Roy Keane's first game in charge.
Former Rangers hero Barry Ferguson arrived in 2014 to see out his playing days and take on a managerial role. As the club developed their plan to return to Rutherglen, Ferguson's Clyde made the League Two play-offs in 2016, beating Elgin but losing to Queen's Park.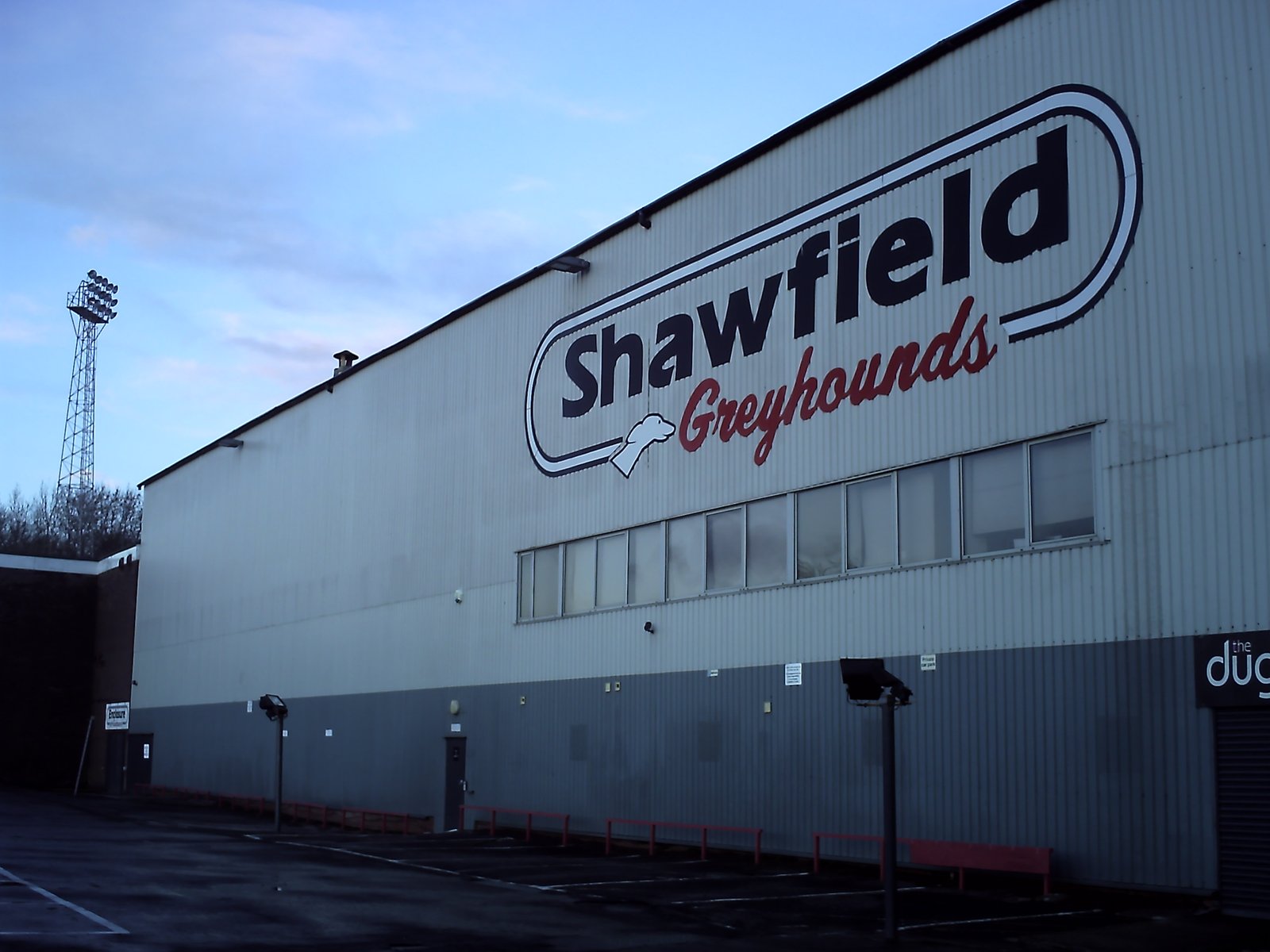 The field of dreams – and the stands around it
Built for £8 million in 1994, Broadwood functions as a municipal sports facility but not as a home for Clyde FC, whose Glasgow roots stretched back over a century when they moved to Cumbernauld. Closer, in fact, to Croy than it is to Cumbernauld, Broadwood comprised two stands when Clyde (and Airdrie) arrived, increased to three in 1997 but not to four in 2004, The Bully Wee missing out on promotion to the SPL.
Currently holding an all-seated 8,000, Broadwood rarely needs all three stands – usually the few hundred home and away fans occupy separate halves of the main stand. The chilling wind and the featureless façade of the leisure centre that fills the north end behind one goal hardly add to any aesthetic appreciation of the afternoon's action.
Going to the ground – tips and timings
The nearest station to Broadwood is Croy with frequent direct services from Glasgow Queen St (12-18mins), Edinburgh (35mins) and Stirling (20mins). Bearing right as you join the main road from the station, the stadium is a 20min walk, via Craiglinn roundabout. Bus 43 (Mon-Fri every 10mins, Sat every 15-20mins) takes 2mins between station to roundabout. On Sundays, it's the less frequent 147, 344 and 403.
From Cumbernauld Town Centre, Stance 4 on Central Way by the Antonine Shopping Centre, the X3, 34, 43 and 247 go to the Craiglinn roundabout (journey time 6mins, Mon-Sat every 5-15mins). On Sun, it's mainly just the half-hourly X3. Walking would take 25-30mins. From Cumbernauld station, only the infrequent 247 runs directly to Craiglinn roundabout 14mins away.
A taxi to the stadium would cost around £8, there's a kiosk right outside the station. Alternatively, walk (12mins) from the station to the Town Centre.
From Craiglinn roundabout, it's 5mins to the ground via Ardgoll Drive.
Buying tickets – when, where, how and how much
Admission is £13 cash on the day, gates E for home fans, gate A for away. Discounted over-65s, under-16s and students pay £8 cash, at Gates F (home) and B (away).
Shirts, kits, merchandise and gifts
On match days, a merchandise outlet sets up by the entrance to the main stand, with a limited range of red-and-white gear. It usually doesn't open during the week.
Pre-match beers for fans and casual visitors
Two pubs are a 15min walk from the stadium, and a chain restaurant is nearby at Craiglinn roundabout. The Smiddy Inn is a lively, modern place with a large crowd of regulars who gather for TV football on 11 screens. There's a beer garden, kids' play area and pool table. Head for Balloch Road, turn right into Cairngorm Gardens, then follow the road to the underpass at Craiglinn roundabout.
Nearer the M80 motorway, by the nearest hotel to the stadium, a Travelodge, the Red Deer is a large, pleasant, rural pub/restaurant off Auchenkilns roundabout with cask ales on offer. Walk up Auchenkilns Park to the main road, bear left for then right at the roundabout – Craiglinn roundabout is 2mins away past a petrol station.
You'll also pass the main pre-match meeting place for home and away fans, Broadwood Farm, a large chain carvery restaurant that also operates as a pub, with craft beers and ciders by the bottle, including BrewDog Dead Pony Club and Little Creatures Pale Ale. It's right by Craiglinn roundabout.
A less busy alternative to Broadwood Farm for sit-down, pre-match feed with the kids is Craigmarloch Lodge. On the other side of the woodland that stretches from Croy station, it goes big on TV football, steaks, burgers and roasts, and a similar range of bottled beers to Broadwood Farm. From here, bus 35 runs to Craiglinn roundabout every 30mins – it's the 403 on Sundays. Journey time 8mins.