A fan's guide – the club from early doors to today
Known as the Blue Brazil, Cowdenbeath FC had their heyday in the 1920s when this Fife mining town was also thriving. Based at Central Park since 1917, Cowdenbeath nearly dropped out of the Scottish League a century later, when five successful penalties allowed them a shoot-out victory over promotion challengers East Kilbride.
Defeat would have meant three straight relegations – Cowdenbeath were playing Championship football against the likes of Rangers, Hibs and Hearts in 2014-15.
In 2018, trailing 2-1 on aggregate in the second leg of a relegation play-off, Cowdenbeath again rescued it at the death, turning things around against Cove Rangers and living to fight another day.
Legend has it that the club started out as Cowdenbeath Rangers in 1880, instigated by a certain Margaret Pollock and her sons. Playing at the later named Jubilee Park, the club amalgamated with Raith Rovers – a local side, not the Kirkcaldy one – in 1882 to become Cowdenbeath FC.
An early local rivalry with Dunfermline was soon established in the Fife Cup, Cowdenbeath wresting the trophy in 1885 from the inaugural winners. The move to North End Park, current home of Fife amateur side Hearts of Beath, coincided with a hat-trick of Fife Cup victories.
In 1905, Cowdenbeath joined Fife rivals Raith Rovers in the Scottish Division Two, winning the title in 1914 and 1915 but denied promotion, first by committee and then by war.
It was as runners-up in 1924 that the club made the top tier for the first time. With its new stand, Central Park was attracting high four-figure crowds as former Newcastle and Rangers winger Scott Duncan inherited a free-scoring side from Jimmy Richardson. With Willie Devlin the highest goalscorer both times, Cowdenbeath finished just behind Celtic and Rangers two seasons running.
After Devlin left to win the English title with Huddersfield, the Blue Brazil stayed in the top flight until 1934, completing a ten-year stint. Duncan left to manage Manchester United, taking his team captain with him, and a top-tier return in 1939 was curtailed by conflict.
Cowdenbeath could still hold their own after the war, an epic League Cup tie with Rangers in 1949 resulting in a 3-2 win at Ibrox. This was followed by a 3-1 extra-time defeat in the second leg before a record crowd of 25,586, Cowdenbeath then remained marooned mid-table in the Second Division.
Revival came when former Rangers winger Andy Matthew, who played out his career at Central Park, took on managerial responsibilities in 1968. With goals from young striker John Dickson, Cowdenbeath gained promotion to the First Division two years later but it subsequently proved to be a dismal campaign. The club finished bottom, and rivals Dunfermline escaped the drop on goal average.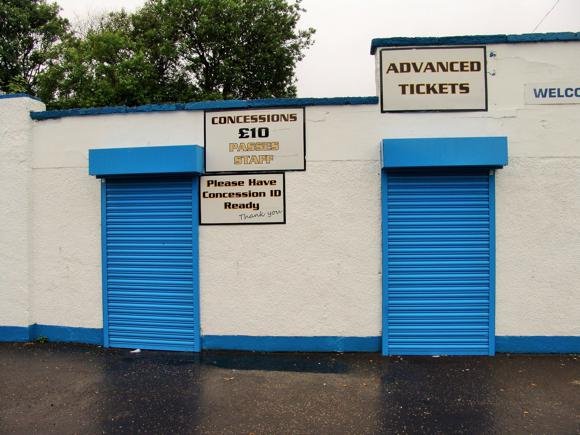 Though coming close an immediate return the following season, Cowdenbeath slipped back, lost out in the cut when the Scottish League reverted to three divisions in 1975 and only regained the second tier in 1992.
Two successive relegations, and a fire at Central Park, saw the club back at rock bottom by 1994. Improvements under former Scotland international Craig Levein, a teenage debutant at Central Park, led to promotion in 2001.
This sparked a decade of divisional yo-yoing, between third and fourth flights, before Danny Lennon led Cowdenbeath out of the Second Division in 2010. Controversial incoming chairman Donald Findlay QC appointed Jimmy Nicholl as replacement for the outgoing Lennon in 2010, the first of two managerial stints at Central Park for the ex-Northern Ireland international.
Brechin having gained play-off revenge in 2011, Nicholl originally lasted one season before Raith legend Colin Cameron stepped in. He brought Cowdenbeath back to the second tier with a title win in 2012, the subsequent campaign bookended by survival and the relegation of nearest strugglers Dunfermline.
In 2014, crucial goals in each play-off leg by ex-Dunfermline academy centre-back Tom O'Brien against his old club kept the Blue Brazil in the newly named Championship, a combined crowd of nearly 12,000 witnessing the local rivals do battle.
Relegation in 2015 was then followed by another in 2016 and, but for a penalty shoot-out, so nearly another in 2017. Placed bottom for the entire second half of the season, Cowdenbeath lined up against ambitious Lowland League champions East Kilbride. Both legs were decided by penalties, Cowdenbeath saving one and missing one in normal time at K-Park, then converting all five in the rain at Central Park.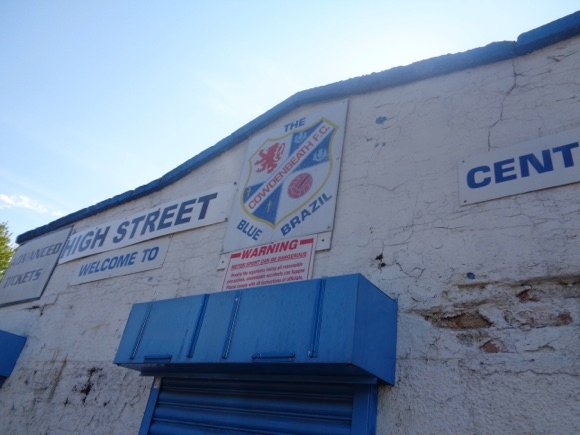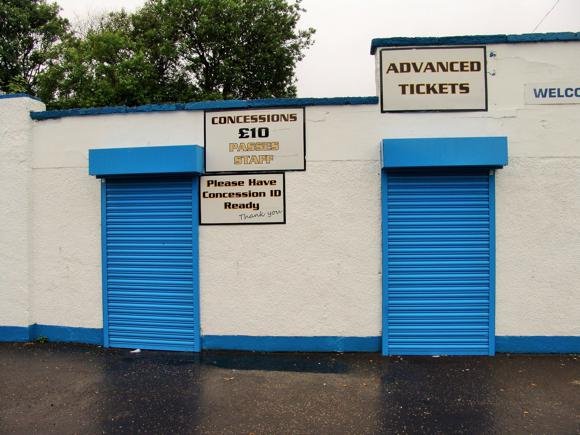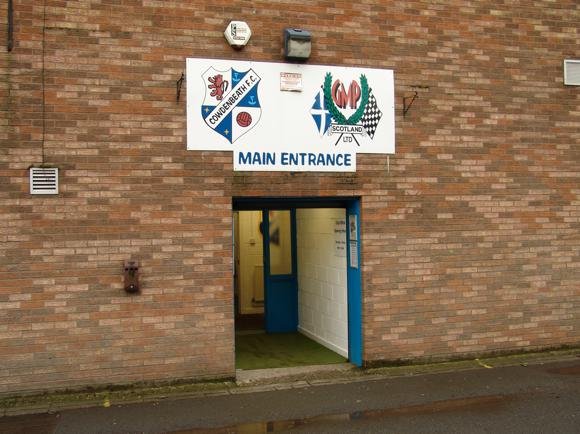 The field of dreams – and the stands around it
Not one of Scotland's better grounds, Central Park reflects the years of lower-flight struggle, the racing circuit and piles of tyres around the pitch prosaic evidence of the financial necessity of sharing the stadium with stock cars.
It has two stands, set alongside each other along the north sideline, the older one, referred to as the West Stand, dating back to 1921. The newer, all-seated Alex Menzies Stand opened in 1995 after a post-fire rebuild.
Opposite, the south terrace is one of three uncovered standing areas, those behind the goals even more basic and set back from the action because of the stock-car track.
Usually segregation isn't needed – if the club draws a bigger name in an early round of either cup, then both main stands tend to be given over to Cowdenbeath.
Getting to the ground – tips and timings
The ground is a short walk from Cowdenbeath train station. Stroll down the incline into the High Street, veer left, then right under the railway bridge once you see Iceland.
Buying tickets – when, where, how and how much
Admission is a straightforward cash-only, pay-on-the-day £12, whether sitting or standing.
Over-65s, under-16s and students gain half-price entry at £6.
Shirts, kits, merchandise and gifts
Open on match days, the modest club shop is by the food outlet behind the main stand, selling standard blue tops and away red-and-black ones. Versions in black, chosen for 2016-17, can be picked up at a cheaper rate.
You'll also find tracksuit tops, sweatshirts and coffee mugs.
Pre-match beers for fans and casual visitors
Several pubs line the High Street, within easy reach of the conveniently central Central Park. See the section on Cowdenbeath. 
The closest to the ground, however, is the Dunvegan Bar at 14-16 Broad Street, a family-run pub where food is the main focus. A pleasant beer garden and private parking provide extra reason to pop in of a match day.