A fan's guide – the club from early doors to today
For a whole decade during the post-World Cup boom in English football, Leeds United lorded it over the domestic game. A further title win in 1992 re-established their status, followed by two European semi-finals nearly a decade later.
But it's only really now, as Bielsa mania took hold from the very start of the 2020-21 campaign, that LUFC have regained that swagger of old. True, led by the mercurial Argentine coach, Leeds were as likely to lose 4-3 as win 5-4, but Bielsa transformed a player such as academy product Kalvin Phillips, whose deep-lying playmaking savvy helped drive England to the Euro final in the summer of 2021. This is the new Leeds, audacious, adventurous and great to watch. 
True, it's all gone slightly off the boil since then, Bielsa facing long weeks with key players out and holding painfully contrite post-match press conferences after another poor defeat – but the Leeds approach, inspiring murals across city walls, can only be admired.
Half a century ago, the side created by Revie bettered and battered England's best Saturday after Saturday after Saturday. For ten long years, from promotion in 1964 to a league title in 1974, LUFC never finished lower than fourth in a bitterly competitive First Division. To achieve this, Revie instilled strict discipline, a steely team ethic and a fiery winning mentality. In doing so, he also created a brand, an all-conquering team in all white, with numbered sock tags for good measure.
The trophy tally – two league titles, two cups, two lesser European trophies – doesn't reflect the club's preeminence in the post-1966 television age. Leeds were often stretched to 60-game seasons, their players frequently away on international duty. Of the 20-man squad who battled through the gruelling 1969-70 campaign, 17 (!) were full internationals.
Leeds never won the big prize, the European Cup, though came close in the controversial final of 1975 – by which time Revie had taken the England job.
He had arrived in 1961, to a club in dire straits. United had been formed in 1919 after the disbandment of Leeds City. Within a decade, they showed reasonable promise in the First Division but it took a towering figure to make Leeds stand out. In 1949, Welsh gentle giant John Charles arrived as centre-half, later replaced by a young Jack Charlton. Charles shifted to centre-forward, scored hatfuls of goals and was duly snapped up by Juventus for a British record fee in 1957.
Leeds used the money to repair their fire-gutted stadium.
A tactically astute deep-lying forward for FA-Cup winning Manchester City, Don Revie came to Elland Road as player-manager. Cash-strapped and facing Third Division football, Leeds at least had promising young players on their books. The Scots trio of firebrand captain Billy Bremner, hard-shooting wide midfielder Peter Lorimer and silky winger Eddie Gray all made their Leeds debuts while in their teens.
High fitness levels and detailed match preparation were integral to the Revie régime, along with a physical approach, even intimidation. Lorimer and Gray could play any team off the park – Bremner and Charlton could keep any team at bay, whatever the cost. Alongside them was another youth product, the formidable Norman Hunter.
Big signings were painstakingly selected – canny Irish midfielder Johnny Giles for one.
Promoted in 1964, Revie's Leeds set an unfortunate pattern with runners-up spots in league and cup in just one season. Savvy and battle-hardened by 1968-69, Leeds went unbeaten from November to win a first league title.
Fighting on all fronts in 1969-70, United suffered the loss of right-back Paul Reaney in a cluttered run-in compounded by the upcoming World Cup in Mexico. Despite the signing of striker Allan Clarke, Leeds lost out in the league, cup and Europe.
Winning the FA Cup with a Clarke header in 1972, losing a dramatic final to Sunderland in 1973, Leeds bade farewell to the Revie era with the title win of 1974.
The aftermath was predictably unpredictable. First Bremner and fellow combatant Kevin Keegan were sent off at the Charity Shield at Wembley, one of the 44 days of Brian Clough's unpopular reign as Revie's replacement. In came steady Jimmy Armfield, steering Leeds past Johan Cruyff's Barcelona in the European Cup semi-final.
In the final, Leeds took out two Bayern Munich players with career-ending injuries while the cup holders committed two clear fouls in the penalty box – all unpunished by inept referee Michel Kitabdjian. When the Franco-Armenian disallowed a Lorimer goal on the hour, Leeds fans erupted. Two breakaway Bayern goals and the match ended in violence and chaos, later continued around Paris.
Banned from Europe, Leeds continued to be plagued by hooliganism as they tumbled out of the First Division in 1982.
After failed promotion attempts by old boys Allan Clarke, Eddie Gray and Billy Bremner, Howard Wilkinson came in as manager in 1988. With Gordon Strachan as lynchpin and bringing David Batty and Gary Speed through the ranks, Wilkinson sealed promotion in 1990.
A revived Leeds stormed up the First Division, finishing fourth, before the signing of maverick Frenchman Eric Cantona. With Gary McAllister making up a strong four-man midfield, Leeds beat Alex Ferguson's Manchester United to the title in 1992.
The contentious sale of Cantona to Old Trafford saw him light up the newly established Premier League and Leeds fail to maintain form. In 1996 Wilkinson was sacked – though his academy was producing players such as Alan Smith, Jonathan Woodgate and Harry Kewell.
Seeing a bright future and potential revenue from Premier and Champions Leagues, incoming chairman Peter Ridsdale began to spend big, first on Rio Ferdinand in a British record transfer. Leeds made the semi-final of the UEFA Cup in 2000 – defeat to Galatasaray marred by the death of two Leeds fans the night before – and the Champions League in 2001. The visits of Barcelona, AC Milan and Real Madrid lit up Elland Road but Leeds didn't have enough to beat eventual finalists Valencia.
Top five in the Premier League five seasons running, free-spending Leeds also faced financial ruin, underlined by a fire sale of players, most notably Ferdinand to Manchester United.
Ridsdale stepped down in 2003, a consortium took over and Leeds plummeted to the second then third flights as the club entered Administration. Despite the sale of more young players – James Milner, Aaron Lennon – and a 15-point deduction, Leeds made successive play-offs before gaining promotion to the Championship in 2010.
A promising start, steadier finances and healthy crowds were all pointing in the right direction – until Cagliari chairman Massimo Cellino took over the club in 2014. After the chaotic sacking of manager Brian McDermott, Cellino was disqualified by the Football League following allegations of tax evasion in Italy.
Elland Road continued to attract 20,000-plus crowds despite mediocre Championship form, anarchic ownership and managerial instability. Eventually Cellino sold the club to his compatriot Andrea Radrizzani, who has made his money in media and broadcast rights. Not one to shy away from a business decision, some good (buying back Elland Road), some not so good (changing the club badge, touring Myanmar pre-season), Radrizzani pulled a major coup before the 2018-19 campaign with the signing of coach Marcelo Bielsa.
Revered in Chile and Argentina, where he oversaw the national sides, Bielsa is a football obsessive with an attention to detail that gets through to the players. Converting loan returnee Mateusz Klich to a deep-lying playmaker, Bielsa led his Leeds side to four straight wins in four games. Crowds at Elland Road consequently hit 35,000 as Leeds shaped up like genuine Premier League contenders.
Getting the best out of once promising striker Patrick Bamford from Middlesbrough, one-time MLS star Jack Harrison and an inspired Kalvin Phillips, Bielsa took Leeds to the top of the Championship in 2018-19, only to fade at the end. Leading Derby 1-0 in the first leg of the play-off, then 1-0 at Elland Road, Leeds succumbed to two away goals either side of half-time. 
Again, Leeds were quick out of the blocks in 2019-20 but this time didn't let up, winning 12 of their last 14 games, Bamford coming good when it mattered. Back in the top flight for the first time since 2004, Leeds won over every neutral in the land in their gung-ho opening game at runaway champions Liverpool. A 3-4 defeat set the tone for the season – next came a 4-3 win, then scorelines of 1-4, 1-4, 5-2 and 2-6.
A late run put Leeds in with a sniff of European football, another first for nearly 20 years, while Phillips and Macedonia's Ezgjan Alioski shone at Euro 2020. Long-term injuries to Phillips and Bamford then cast a shadow over the 2021-22 campaign, Leeds only registering three narrow wins by Christmas. A disastrous February led to the inevitable departure of Bielsa. Fans gradually rallied behind incoming American coach Jesse Marsch as Leeds performed near miracles to avoid relegation. 
The sale of Phillips and the mercurial Raphinha led many to tip Leeds for the drop in 2022-23 but Marsch's men spanked Chelsea 3-0 early on to banish talk of relegation.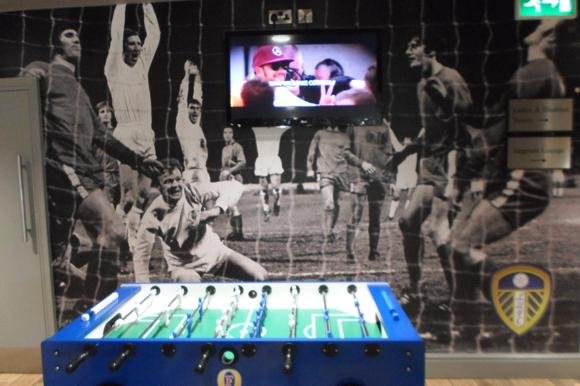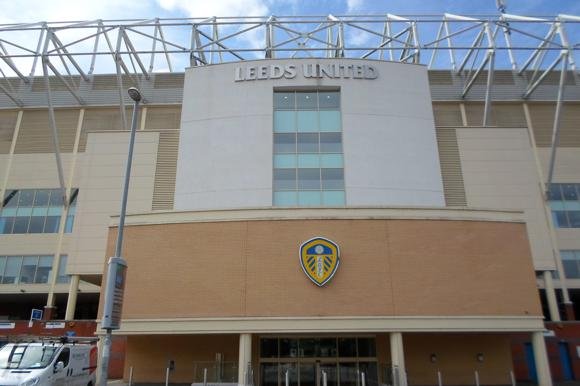 The field of dreams – and the stands around it
In June 2021, Leeds received permission to expand Elland Road to 55,000 capacity, 5,000 more than the original planned thanks to training facilities being redeployed. With the club at last back in the Premier League, this move is now seen as vital – although it's been a long time coming. Not only is the current capacity an underwhelming 38,000, but 'dated' and 'basic' are the descriptions often bandied about whenever many visit the ground for the first time.
Home of Leeds United since the club's formation in 1919, Elland Road was originally Holbeck rugby ground before football team Leeds City moved in. These origins explain why the stadium is stuck way south-west of the city centre – it served Holbeck.
Crowds of up to 22,000 packed into watch Leeds City, who built two stands at great expense – no wonder club officials were livid when accused by the Football League of irregular financial transactions.
United moved into a ready made stadium, with a Kop end behind the north goal. The ground that first witnessed the great Don Revie side of the 1960s had barely changed since the 1930s – except for the floodlights and the West Stand, gutted in a fire in 1956 and rebuilt with the transfer fee for John Charles.
With significantly increased revenues under Revie, Leeds could rebuild the Kop and South Stand – and the Elland Road you see today still feels of that time. The main difference is in the vast East Stand, opened when Leeds were still champions and the Premier League had just been introduced. 
Apart from the many schemes for on-site hotels, casinos, shopping centres and ice rinks that have been shelved since the 1980s, if one thing illustrates the gap between the club's ambition and actual revenue, it's this £5.5 million monster that still towers over the other three stands today.
Three years later, Elland Road successfully staged Spain's group matches for Euro 96, as well as two England internationals either side of the tournament.
Apart from improvements to the South Stand, including the opening of Billy's Sports Bar – plus more shelved schemes for hotels and casinos – the ground hasn't received any major attention since.
Home fans remain at what was the Kop end, now the Don Revie Stand. Away fans are allocated eight sections of the John Charles West Stand, B1-B4 and C15-C17, plus FA7, nearest the South Stand on Elland Road itself. Access is through entrances 1 and 2.
Going to the ground – tips and timings
Leeds and nearer Cottingley stations are too far or inconvenient to walk and bus stops on Elland Road are suspended one hour before and after each match. The frequent R2 match-day shuttle (single £2/return £3, £1.50/£2 children & seniors) therefore comes into its own, setting off from Sovereign Street behind Leeds station, near the Hilton, and dropping off at the corner of the South and East Stands. Buses should be waiting after final whistle. Journey time is 10mins.
If you're going to the stadium earlier or during the week, then buses 51/52 (every 10-15min) and 54/55 (every 30min) run from Vicar Lane behind Leeds Opera House to Elland Road, journey time 10min.
The sat nav code for Elland Road is LS11 0ES. Around the ground, four council-run car parks – A and B on Wesley Street (LS11 0ES), C on Elland Road (LS11 0EY) and Fullerton Park (LS11 0ES) – provide plenty of space on match days at £6 per vehicle. Car park A is the easiest to exit after the game.
Buying tickets – when, where, how and how much
With capacity at 38,000 and 30,000-plus crowds for Championship games in 2018-19, demand will be high once spectators are watching Premier League games. Advance purchase is encouraged with a £5 levy on match-day sales. Distribution is generally around three weeks before the match, the first week for Gold Members only.
The main ticket office (Mon-Fri 9am-5pm, non-match Sat 9am-1pm) is behind the West Stand, with hotline (£1.50 charge) purchases on (UK only) 0371 334 1992. Online sales carry a £1 charge per ticket – AmEx not accepted. On match days, the ticket office opens from 9am until kick-off, while on Saturdays only reopens for 30min after the final whistle.
Tickets are priced in two categories of matches, A and B. Buying in advance, you pay £28-£34 behind the goals in the North/Revie and South Stands, £21-£23 for over-65s/under-21s, £13-£16 under-16s, £7-£8 under-11s. For the East and West Stands along the sidelines, it's £37-£39, £25-£26, £16-£18 and £8-£9. Junior prices stay the same on match days.
Shirts, kits, merchandise and gifts
The Elland Road Superstore (Mon-Sat 9am-5.30pm, Sun 10am-4pm, match days up to kick-off then for 1hr after final whistle) is by the Billy Bremner statue between the East and South Stands. Merchandise includes smiley-badge retro shirts, club history DVDs and logo'd overlay stickers for your remote control. Along with the famous all-white kit, the second strip for 2019-20 is green-and-black stripes.
In 2019, a large two-floor outlet opened at the White Rose Shopping Centre (outlet 25) on Dewsbury Road, the other side of Beeston from Elland Road. There are also two city-centre stores at the Merrion Centre between Merrion Street and Merrion Way and on Level 2 of Trinity Leeds (Mon-Sat 9am-8pm, Sun 11am-5pm) in Albion Street. The outlet in the departures lounge of Leeds-Bradford Airport is now closed.
Explore the ground inside and out
Match-day stadium tours are booked through the club website and set off at 9am on Saturdays, 2pm before evening games, from Billy's Sports Bar. 
Prices are £15, £10 for over-60s and £5 for under-16s.
Pre-match beers for fans and casual visitors
The best option for all fans is The Drysalters, a 10min walk from the ground on Elland Road by the dual carriageway, passing under a railway bridge as you walk from the stadium. It has a pool table, dartboard and TV sport, plus Tetley's and San Miguel among the draught beers.
Definitive LUFC bar the Old Peacock, the pub that gave both Leeds City and United their nicknames, is right by the ground. After a major overhaul, it now has a separate restaurant and beer garden. Home fans only on match days.
Nearby is quality pre-match chippie, Graveley's, 'the best fish and chips in the north of England', in business for 50 years. Expect queues out of the door on match days.
The main stadium outlet, tastefully themed Billy's Sports Bar, is also on this side of the ground, in the South Stand on Elland Road. On non-match days, opening hours vary – currently they also include the day before a home game and for Saturday away matches.
 TVs line an open-plan bar space containing a table football table, dartboard and pool table, and decorated with rare blow-up images of Bremner in his black-and-white heyday. Away fans are welcome but it's over-18s only.