A fan's guide – the club from early doors to today
Community-run Sligo Rovers have a fan culture second to none in Ireland. Rewarded relatively recently with a league title and FAI Cup, these fans provide the venerable Showgrounds with colourful displays in the club's signature red.
Rovers, aka The Bit o'Red, were galvanised in 2012 by ex-QPR defender Ian Baraclough. A full house here of 5,600 saw his side beat St Pat's to lift Sligo's first Irish title for 35 years. A year later, a heartstopping climax to the FAI Cup final saw Sligo lead Drogheda 2-1, get pegged to 2-2 then win 3-2.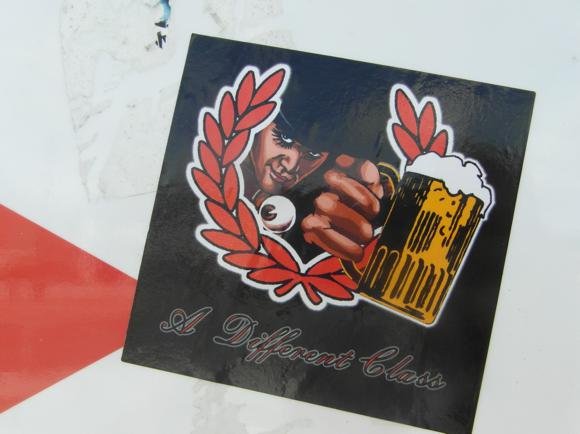 Formed in 1928, Sligo Rovers soon welcomed the arrival of team captain and trainer Jimmy Surgeoner, who assembled a side spearheaded by the prolific Liverpudlian Harry Litherland and flanked by two-time Irish international Paddy Monaghan. Sligo won their first 11 games straight in 1936-37, claiming a memorable first title with a 4-3 win at Cork. Litherland's 19 league goals and 29 in all competitions that season stood as a club record until 2011.
Signing the legendary Dixie Dean for a handful of games at the end of his illustrious career, Sligo put several thousand on the gate at the Showgrounds and made the FAI Cup final in 1939. A total of nearly 60,000 watched the draw with Shelbourne, then 1-0 defeat, Dean getting the solitary Sligo goal in the first game. For the following year's final, 38,500 saw Sligo suffer a 3-0 loss to Shamrock Rovers.
Folding activities during World War II, Sligo took a while to revive, the shot in the arm coming from Glasgow-born Billy Sinclair. A member of the same Chelsea youth team as Peter Osgood and Jim McCalliog in 1964-65, Sinclair didn't make it big as a player and came to Sligo as manager a decade later. With Sligo-born striker Paul McGee returning for the second of six (!) stints at the Showgrounds, Sinclair-led Rovers won the title against Shamrock Rovers in front of their own fans, 40 years after the first one in 1937.
Sligo's European debut was a baptism of fire at the Marakana in Belgrade, holding out until Red Star put three second-half goals past the Irish champions, two from all-time top Yugoslav Dragan Džajić. It was the same 3-0 scoreline in Sligo.
McGee left for a successful stint at QPR, Sinclair made way for Patsy McGowan, who brought in prolific striker Brendan Bradley. Rovers lost a fifth FAI Cup final in 1981, before reaching another two years later after an epic four-game semi with Cobh Ramblers. Loyal captain Tony 'Fago' Fagan led his home-town Sligo into the final with Bohemians, coming away with the trophy for the first time thanks to an inch-perfect arcing chip in the mud from winger Harry McLoughlin, another local man.
With the Fagan team gradually bowing out, Sligo again hit a dip and, facing financial hardship, the club reconfigured itself as a co-operative.
Coming to Sligo as player-manager, former Celtic defender Willie McStay took Sligo out of the First Division and won an FAI Cup in the same year, the 1994 final a tight 1-0 win over Derry. Despite a string of subsequent managers from across the Irish Sea – Lawrie Sanchez, Steve Cotterill, Nicky Reid – Rovers remained off the pace.
It was down to ex-Wolves and Burnley midfielder Paul Cook to bring major silverware back to the Showgrounds, leading Sligo to three consecutive FAI Cup finals, winning two on penalties. Ciarán Kelly saved all four spot-kicks from Shamrock Rovers in 2010, then two from Shelbourne in 2011, on neither occasion being Sligo's first-choice keeper. Key to each triumph was midfield captain Danny Ventre, a fellow Scouser Cook had played with at Accrington Stanley.
While Cook returned to Accrington, Ventre remained at Sligo to play under Ian Baraclough, a stalwart of 15 years in the English league. With goals from Grimsby-born Danny North and towering performances from centre-back Jason McGuinness, Sligo were free-scoring but gave nothing away at the back. Suffering only three defeats all season, Baraclough's Rovers won the club a third league title in 2012.
A year later, North came off the bench to score two late goals, his chested pass in the box then setting up a phenomenal winner in stoppage time for Sligo to overcome Drogheda 3-2 in a frantic FAI Cup final. Sadly, the slide rule passes from Kieran Djelali won't live as long in the memory as the whistle that never was, the game changing on a quick free-kick capitalised on by North.
After Baraclough's departure in 2014, Sligo changed managers in quick succession, former Accrington coach John Coleman slightly unlikely not to get Rovers past record Norwegian champions Rosenborg Trondheim in the Europa League.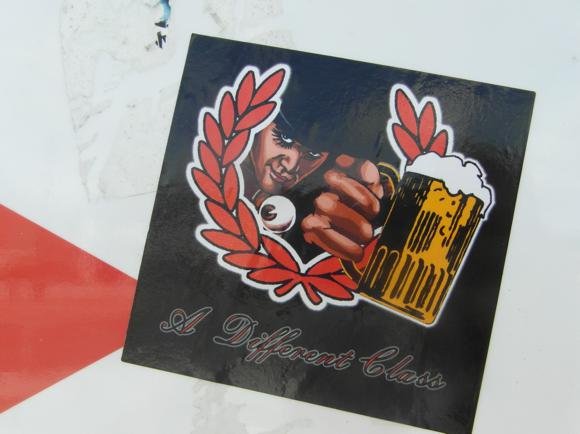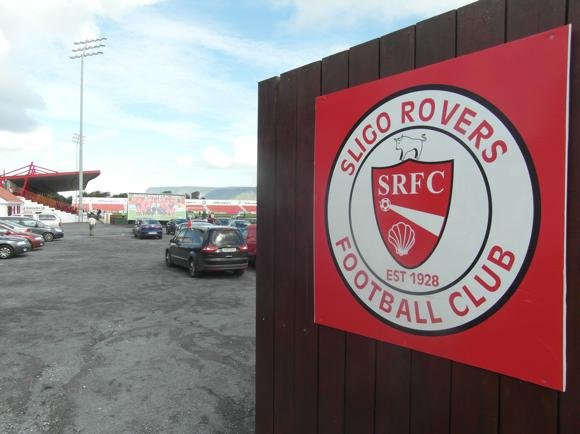 The field of dreams – and the stands around it
Few football stadiums in Ireland are as revered as Sligo's Showgrounds. Purchased partly by public donations in the late 1960s, this 5,000-capacity ground close to the station and city centre has been the home of Rovers since the club's foundation 90 years ago.
Before then it was, as its name suggests, a venue for agricultural shows.
Now mainly seated, the Showgrounds is flanked on three sides by spectator accommodation, the all-covered main stand facing the Jinks Avenue Stand, half a riot of red created by the Forza Rovers ultras, half competing away support.
The former home Shed End is now open space.
At the Volkswagen-sponsored Railway End, a further 1,300 open seats brings the total to 4,000. Beyond tower the peaks of Benbulbin – you're in Sligo country.
Going to the ground – tips and timings
The Showgrounds are near Sligo's train and bus stations. Cross Lord Edward Street, walk up Wolfe Tone Street, turn right at O'Neill's and continue up Church Hill. The ground is five minutes ahead. Don't approach via Lord Edward Street – this sends you round the houses into the Treacy housing estate before re-emerging further up Church Hill at Mooney's Bar.
Buying tickets – when, where, how and how much
Advance purchase is usually for European matches and title deciders. Pay cash at the turnstiles on Church Hill – separate for home and away fans. Admission is €15, €10 for seniors and students, €5 for under-12s.
Shirts, kits, merchandise and gifts
As you enter through the turnstiles, you'll see a match-day shop to your left, stocking replica shirts, scarves and sundry souvenirs.
Pre-match beers for fans and casual visitors
If not rushed for time before kick-off, cross the busy N4 dual carriageway to the left of the station exit for Donaghy's, the bar attached to award-winning restaurant Coach Lane. Plastered in battered bric-à-brac, old Bovril and Colman's Mustard signs, a Rovers scarf here and there for good measure, the bar gives pride of place to a Ryder Cup bib signed by Paul McGinley.
Rafferty's, the station bar opposite the bus ramp, is fine to slake a post-journey thirst, though it might be worth holding out until O'Neills sports bar at the corner of Wolfe Tone Street and Church Hill. Around a large main bar and cosier lounge with a pool table, no position is too much of a stretch to clock a TV screen with Sky Sports News on stream. Bonus points for the Mona Lisa clad in Rovers scarf.
With no alcohol at the ground, Mooneys is the designated and thankfully spacious supporters' bar, just past the turnstiles on Church Hill. A treasure trove of signed jerseys, scarves, pennants, like any good Irish pub, it features an old bike hanging from the ceiling. Waiting at the bar allows you to brush up on Rovers history from the newspaper murals painted on the wall.