The Slovenian capital of Ljubljana has long lost the honour of being the country's football capital too. At least flagship club Olimpija have emerged from their defunct, scandal-ridden predecessors nearly 20 years ago. Two title wins, in 2016 and 2018, have broken Maribor's stranglehold on the domestic game.
Help has come in the form of Milan Mandarić. The former Portsmouth and Leicester owner took over Olimpija in June 2015, the day after England played Slovenia here.
In the transition following the 2005 collapse, Olimpija were briefly known as NK Bežigrad, after the stadium they played in. This arena, too, has gone the way of the original club. Now Stožice, also north of the city centre, is one of three main venues used by the national team.
Hosting England's visit, Stožice is another sorry saga of mismanagement and under-funding. Once the centrepiece of a plan for an extensive commercial complex, now yet to be completed, Stožice is a simple, adaptable arena with a capacity of just under 17,000 for football matches and 23,000 for rock concerts. It was opened in 2010.
Olimpija regained their old name in 2008 and then moved over to Stožice. If anything has remained constant in the complex history of football in Ljubljana, it is the fans of this main club, the Green Dragons. In fact, if anything defines football in Ljubljana, it is the rivalry with Maribor, one that existed back in Yugoslav times, as far back as the early 1960s. With Maribor's domination of the Slovenian game following Olimpija's demise, the rivalry between the Green Dragons and Maribor's Viole is as intense as ever – while on the pitch, Ljubljana wins since 2005 were few and far between until recent success.
Bežigrad, meanwhile, remains a ruin, strangled in weeds, hardly an apt memorial for the greatest moment in Slovenian football history. In November 1999, Ljubljana-born Milenko Ačimović lobbed the Ukrainian goalkeeper late in the game of a Euro 2000 play-off here. The goal helped take Slovenia to their first major finals, the highpoint of the domestic game after independence from Yugoslavia in 1991.
But there's more than football history surrounding Bežigrad. As a stadium, it was designed by Jože Plečnik, the country's greatest architect, who also worked on Prague Castle and Ljubljana's landmark Triple Bridge. Built between the wars for a Czech-based sports organisation, Bežigrad became the home of the newly founded Olimpija Ljubljana from 1945.
Olimpija were formed from the ashes of SK Ljubljana, themselves created from the two main local clubs for the pre-war era, Illirija and Primorje. Illirija still exist, based at the sports park of the same name and holding their own in the central division of the third flight.
Olimpija competed with the likes of Red Star Belgrade and Dinamo Zagreb in the top Yugoslav league from the mid 1960s to the early 1980s, even making early rounds of European competitions. But Ljubljana was a relative backwater in the overall Yugoslav set-up, staging only two internationals in 70 years and contributing few players to the national side.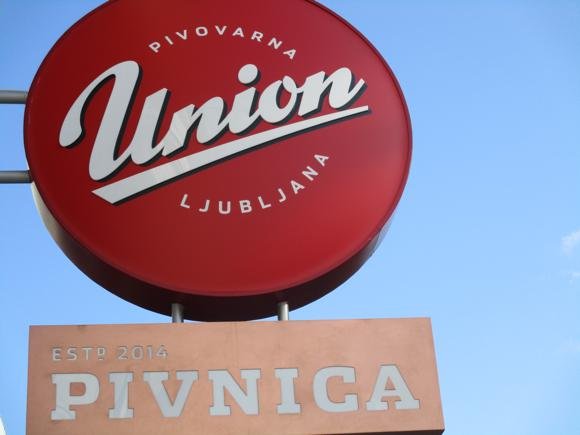 Exceptions were Branko Oblak and Srečko Katanec, both ex-Olimpija players and later Slovenia managers.
Milenko Acimovic played under both, starting out at Ljubljana's other main club, Železničar, originally attached to the railways. A regular fixture in Yugoslavia's second league, Zeleznicar were taken over by Svoboda in 1989 and played in the 21-strong (!) inaugural Slovenian league in 1991-92.
The story becomes complicated when the club became known as NK Ljubljana (or, simply, 'Ljubljana'), playing at the former Železničar's Railway Sports Society stadium.
Like Olimpija, who dominated the first four years of the independent championship, NK Ljubljana were dissolved in 2005. Like Olimpija, a new club was established in their place, FC Ljubljana, who lasted until 2011. The link between NK and FC Ljubljana is somewhat flimsy and not recognised officially.
Bearings
Ljubljana's Jože Pučnik Airport Main is 24 km (15 miles) north-west of the capital. A bus (€4.10) runs hourly (Mon-Fri) and every 2hrs (Sat, Sun) to Ljubljana bus terminal (journey time 50min) adjacent to the train station near the city centre. For a timetable, see www.alpetour.si/avtobusni-vozni-redi – type in Letališče Brnik for the airport and Ljubljana AP for the bus station.
There's also a regular and faster shuttle service into town (€9; journey time 30min) with Markun. A regular taxi should cost around €35.
The city centre is walkable. Public transport consists of buses that run on the Urbana smart card (€2; refundable from the Tourist Office). There's a flat fare of €1.20 per journey, valid 90min with changes.
For a city taxi, call Taxi drustvo Ljubljana on +386 1 234 9000/+386 31 234 000.
Bed
The Ljubljana Tourist Office runs an online hotel-booking service.
Closest to the stadium, the Austria Trend Hotel is a modern four-star with a spa and conference facilities.
In town, within walking distance of extensive Tivoli Park, the Lev is a Socialist-era landmark, now a business-friendly operation with its own pool. The four-star Best Western Slon is another smart option, with Technogym equipment and conference facilities.
Close to the Triple Bridge, the upmarket Grand Hotel Union houses a spa behind its Art Nouveau façade and coffeehouse terrace. Close by, the mid-range City Hotel is also handy, with its own gym and laundry service.
Cheaper and closer to the river, the Hotel Park is of a good standard, tucked away in a quiet corner within easy reach of the city's bar strip. More convenient for the bus and train stations, the Central is a handy mid-range option.
For a cheap bed, the Celica close to the station is a hostel that was once a prison, part of a former military barracks now a complex of bars, live-music venues and artists' studios. Brightly decorated old cells have two to 12 beds to a room with prices starting at €18 in winter. Those wishing privacy can pay the cost of the other beds in the room.
Beer
Traditionally, red-branded Union is the beer of Ljubljana, as opposed to the provincial green of Laško – but both main brews are now under the same umbrella.
Many bars cluster around the Old Town and its riverbanks – in particular waterside Petkovškovo nabrežje and parallel Trubarjeva cesta. There you'll find the Premier Pub, a standard expat-friendly faux tavern decked out in football scarves with a terrace overlooking the Ljubljanica.
Nearby, Patrick's Irish Pub also shows live sport, offering to show a match you may not see on the website schedule if you call them (+386 1 230 1768). Round the corner, the England Pub is run by Anglophile Tomaž, depicted with Nemanja Vidić inside. Blackpool, Leicester and Wolves get a decorative look-in, along with paintings of Supermarine Spitfires. There's a decent selection of ales and a small terrace.
Of similar ilk are the Cutty Sark Pub, set in a courtyard of other bars and restaurants, and the neat Guinness Pub. More prominently located on a pedestrianised thoroughfare, Holiday's Pub offers TV football to its terrace drinkers.
Upscale pilot-themed, cocktail-sipping Jet Bar is not too snooty to show TV sport – the same management runs the rustic Parlament Pub behind. Many quite chic local establishments screen football, in fact – the LivingRoom Lounge being a classic example.
The key local football haunt is the Lepa Žoga ('Nice Ball', as in 'pass', a favourite phrase of a local TV commentator), with ten screens and a huge one in the courtyard. It's reasonably close to the train station, by Tivoli Park, and near the Union Brewery, which has its own pub.
Last but certainly not least, further down the riverbank, Slovenska Hiša is a waterside meeting place for local sports fans, football given priority and rows of deckchairs set outside in summer.
Shop
You'll find all kinds of Slovenian football souvenirs at the official NZS store (Mon-Fri 9am-8pm, Sat 9am-2pm) opposite the City Hall at Mestni trg 25, unveiled in 2014-15. There's an online selection too. It also sells tickets for Slovenia international matches – for Olimpija games, head to the Eventim agency just further down on Mestni trg.
Gallery