'Twinned with tonic' goes the savvy slogan about Plymouth, historic port and maker of fine gin since Napoleon's day. The largest town in England never to be represented in football's top flight, Plymouth sits by the Devon/Cornwall border, way past Exeter, invariably the most remote trek of the season for any loyal travelling supporter or intrepid 92 completist.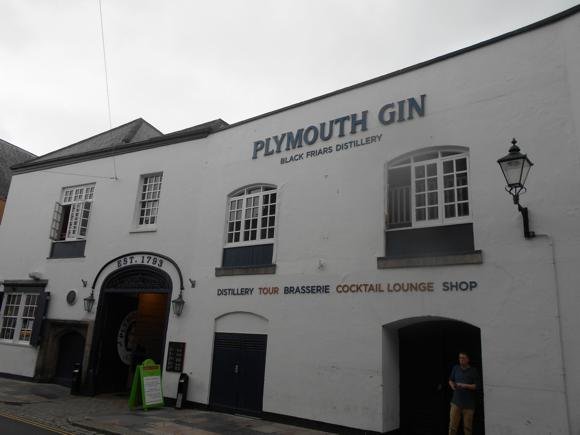 One of 12 cities chosen as part of England's doomed bid to host the 2018 World Cup, Plymouth has passion and tradition on its side. Plymouth Argyle hark back to Victorian amateur days and have stayed at the same ground of Home Park since 1901.
Built to stage cycle races, Home Park was first used by Albion FC, who practised the then dominant local sport of rugby. Argyle FC, a loose group of old boys from grammar schools and colleges, were one of a handful of ad hoc local soccer teams. Having decided on a colour, green, these boys named their club Argyle, probably after a street close to where many players lived.
Nomadic Argyle and their two longer-established local rivals, Plymouth FC and Plymouth United, became founder members of the Devon FA, formed initially to stage inter-county matches. A Devon XI also provided more suitable opposition for invitational friendlies against clubs from outside the region.
All three Plymouth sides took part in the inaugural Devon County Cup in 1890, won by Tavistock. A Devon League was also created, regimental teams its strongest sides until the Boer War interceded.
In the rather muddled early beginnings of football in Plymouth, two constants stand out. The Borough Arms pub in Bedford Street, where Argyle had been formed in 1886, continued to host their meetings, while South Devon Place, today's Astor Park, was the most prominent football pitch in town.
Home Park opened in 1893. Used for several sports, including whippet and motorbike racing, it soon had its own pick-up football team, mainly comprising players from Plymouth United, who faded into obscurity.
Devon League winners in 1900, Argyle moved into Home Park, whose namesake club had fallen by the wayside, its prestige friendlies a costly attempt to promote the professional game to locals. Argyle, meanwhile, had developed a rivalry with the wonderfully named Green Waves, representing Plymouth's fishing fraternity.
Now served by tram, Home Park began to attract football crowds in similar numbers to those who gathered for rugby. The social dynamic had also changed – soccer had become the semi-professional pursuit of Plymouth's working classes while rugby remained defiantly amateur.
The amateur era of football in Plymouth ended with Argyle's Devon double win of league and cup in 1903. That summer, the newly formed Plymouth Argyle signed experienced professionals from across the country and joined the Southern League.
While The Pilgrims, under long-term secretary-manager Bob Jack, established themselves as the major football club in the South West, the fate of the local amateur teams they left behind isn't known. Green Waves competed in the Plymouth & District League after World War I but sank without trace after World War II.
Argyle's main rivalry was now with Exeter, the West Country derby first played out in the Southern League in 1908. More recently, their meeting became a regular fixture in League Two, a situation that now changes with each club's promotion to League One in 2017.
Bearings
Exeter Airport is 76km (47 miles) from Plymouth, with no direct public transport links. Stagecoach bus No.56 runs every 30-60min to Exeter St David's train station (30min journey time, single £2.40), from where a regular direct train takes 1hr to reach Plymouth (cheapest advance single £5).
Newquay Airport in Cornwall is also 76km (47 miles) away but poorly connected by public transport. Infrequent First Group bus No.56 takes 25min from the airport to Newquay. Trains from Newquay to Plymouth are similarly few and far between and require a change at Par, overall journey time up to 2hrs, advance singles £10.
The hourly direct train service to Plymouth from London Paddington and Birmingham New Street takes 3hr-3hr 30min, advance singles £20 and £46 respectively. From Manchester, you'll need to change at Birmingham New Street, overall journey time to Plymouth 5hr 15min, and you'll struggle to find an advance single at under £76.
Plymouth train station is just north of the city centre, a reasonable stroll from Home Park further out. The coach station is closer in, by the Armada shopping centre. Several buses run along Alma Road, between town and the large park by the stadium. Most are provided by Plymouth Bus or Stagecoach, each with different ticketing systems. The PlusBus supplement on trains to Plymouth is valid for these two companies but not the No.100/101 service, the main one for Home Park.
Tower Cabs (01752 25 25 25) is based by the train station and quotes £65 for Exeter airport, £75 for Newquay.
Bed
Visit Plymouth has an excellent database of the city's accommodation options.
Alma Road is dotted with guesthouses, the nearest to Home Park being the neat four-room Alma Lodge. Equally tidy and right by the train station, Chester House B&B is set behind a pretty front garden.
In town, you'll find most major chains. On the stadium side closest to the train station, the Copthorne is surprisingly affordable for an upper mid-range choice with its own bar and brasserie.
On the other side of the Armada shopping centre, Jurys Inn comprises 247 rooms, a bar and restaurant.
South of the centre, the Travelodge is handily located for pubs and bars.
A dozen or more hotels are clustered in grand Victorian residencies around Plymouth Hoe of Drake fame, including The Drake itself, 11 comfortable rooms in a former Naval officer's home from the 1830s. The nearby Bowling Green is similar in quality and size, and of the same heritage.
For something more modest, right above the Mayflower Steps, the Admiral MacBride offers basic sea-view rooms above a historic pub.
Beer
Pubs and bars are dotted around The Barbican, around the waterfront, close to the Mayflower Steps of Pilgrim Fathers fame.
Admiral MacBride overlooks the very site – many an American tourist has wandered in and risked a pint of St Austell Tribute, maybe a crab sandwich or plate of fish and chips. It now also has sea-view guestrooms upstairs (see Bed).
The Fisherman's Arms was where Argyle's main rivals of the late Victorian era, Green Waves, were formed and gathered. Further round the quayside, are two more local landmarks: the Dolphin Hotel at No.14, in place since the early 1800s; and, over the road, the Navy Inn, also with a long maritime past. Both have TV screens for football. There's a bigger screen, plus darts and live music, at the equally traditional Maritime Inn.
Tucked slightly inland, the Notte Inn is a more recent addition, with a jukebox and regular evening entertainment. In the same vicinity, the Queen's Arms is all wood panelling and cosy fires, with occasional live music.
If you're doing a tour of the Plymouth Gin Distillery, where the Pilgrim Fathers spent their last night before setting sail nearby, then the Refectory Bar is the ideal spot to sample the wares in well mixed cocktail form.
Around the city centre, The Walrus knows how to party while The Bank offers plenty of live sport and decent pub grub under the airy ceilings of a former counting house – there's a heated beer garden too.
At the university end of town, The Roundabout is both sport- and student-friendly, with a TV match schedule posted on its website.
Finally, on the other side of the train station, the Fortescue Hotel is an award-winning alehouse that puts equal focus on televised sport.
Gallery