The field of dreams – and the stands around it
Sponsored by and named after one of Estonia's largest brewers, A Le Coq Arena is the national stadium and home of record title-holders Flora Tallinn.
Built in 2001 to replace the 75-year-old Kadriorg, A Le Coq suits most domestic needs with a capacity expanded to 14,000-plus in 2018. Extra seating can be added – such as for when David Beckham, Frank Lampard and Steven Gerrard came to play in England's ultimately doomed Euro 2008 qualifying campaign.
Under-soil heating allows football to be played here most of the year round – the league year usually runs until November.
The stadium heads a sports complex that also includes two other training pitches. One, the Sportland Arena (or Miniarena), is where Flora Tallinn's reserve team plays, as well as another top-flight club, FC Infonet.
The home end is the South Stand, lõunatribüün, sectors 6 and 7. Visiting fans ('Külaliste sissepääs') are usually allocated the North Stand, põhjatribüün, sectors 15 and 16, accessed through gates 7 and 8.
VIPs are housed in the East Stand, idatribüün, the press in the West Stand, läänetribüün.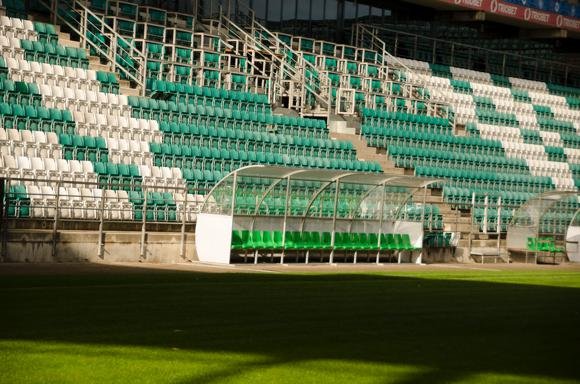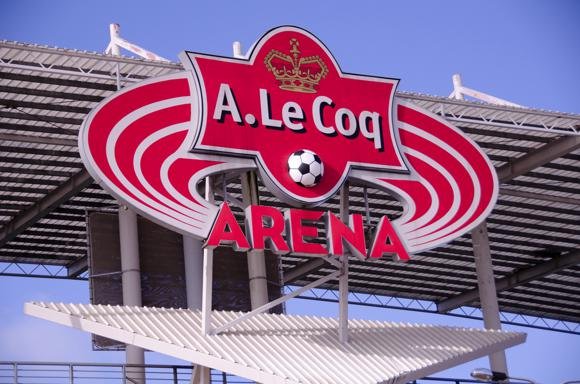 Going to the stadium – tips and timings
The A Le Coq Arena is in the south-west of town, an area known as Lilleküla. If you're coming from the rail station, by the Old Town, then every 15-30mins a train runs via Lilleküla, one stop, three minutes, tickets €1 on board.
Bus 23 leaves downtown Vabaduse väljak ('Freedom Square') every 15-20mins and takes about ten minutes to reach Kotka, five stops away. The arena is other side of the underpass below the railway tracks.
The stadium is also accessible by tram – but the line is currently closed for renovation.
Buying tickets – when, where, how and how much
Online, tickets for international games are available through the Piletilevi agency.
For domestic fixtures, tickets should be available on the day, prices affordable.
Pre-match beers for fans and casual visitors
There are no bars in the immediate vicinity of the stadium – most fans drink in the Old Town before heading off to the game. See Tallinn for details.