Cloudy with a chance of meatballs could describe a visit to inaccessible Nacional da Madeira, whose steeply elevated stadium and modest restaurant stand opposite the football academy opened by old boy Cristiano Ronaldo. Peterjon Cresswell visits Madeira with its CR7 Museum, century-long rivalry and unique role in Portuguese soccer history. Oh, and the world's largest football scarf collection.
Football in Portugal didn't start in Lisbon, Porto or the historic capital of Coimbra. Football in Portugal was first played on Madeira, an island 1,000 kilometres from Lisbon, as close as the crow flies to the Sahara Desert as it is to mainland Portugal.
The game took place in the modest parish of Camacha, a community surrounded by subtropical laurissilva forests, otherwise known for its wicker baskets. To reach it, you need to board basic local bus No.129 that climbs from the capital of Funchal to Camacha's main square of Largo da Achada.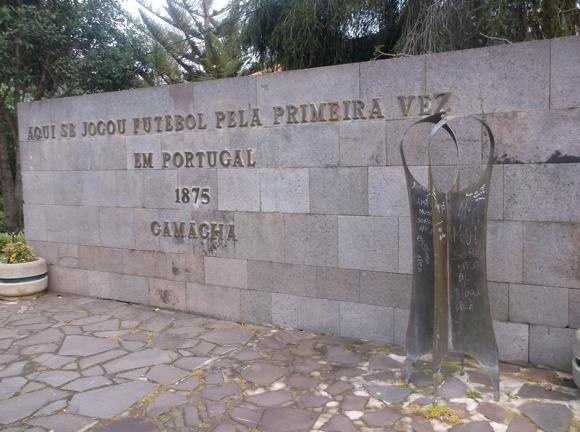 Here Harry Hinton, a second-generation expat educated in England, created a football pitch, which gave the pretty square its rectangular shape today. A wall commemorates that first match played here, in 1875.
Exactly 110 years later, Cristiano Ronaldo, current holder of the FIFA Ballon d'Or, was born in nearby Funchal. His father was a kit man at the little club of Andorinha. Still only halfway through a brilliant career that has taken him from Nacional Madeira via Sporting Lisbon and Manchester United to Real Madrid, CR7, as he is now branded, opened a museum to himself and his achievements here in December 2013. An admission prices of €5 allows you to gawp at his gleaming trophies, including the Ballon d'Or, and see CR7's progress from a determined-looking young boy to a Champions League winner.
It stands near a small hub of hotels and tourist-friendly pubs that screen Premiership matches to Funchal's many expat residents. Moynihan's is typical of the genre, with a terrace overlooking the Atlantic.
Ocean views, in fact, come with every steep bus ride or taxi journey around Madeira, sheer drops falling away from the passenger window. Up in the heavens stands Choupana, site of Cristiano Ronaldo's football academy and, opposite, his first club, Nacional. No bus runs there directly, it's too steep to walk and even the taxi stalls on the precarious gradient. Clouds clumsily tumble over the pitch as Nacional bid for a European place in 2014-15. Local Coral beer and simple Lusitanian dishes are offered at stadium bar/restaurant Alfredo, the club history on the walls.
Poorer city cousins, working-class Marítimo, formed by Funchal dockworkers, play at the downtown Estádio dos Barreiros. Half the ground remains closed as funds to complete its renovation have dried up. The worthwhile club museum nearby tells the story of the rivalry that dates back to each club's formation in 1910. The all-island Madeira Championship took place from 1916, the Madeira Cup from 1943-44.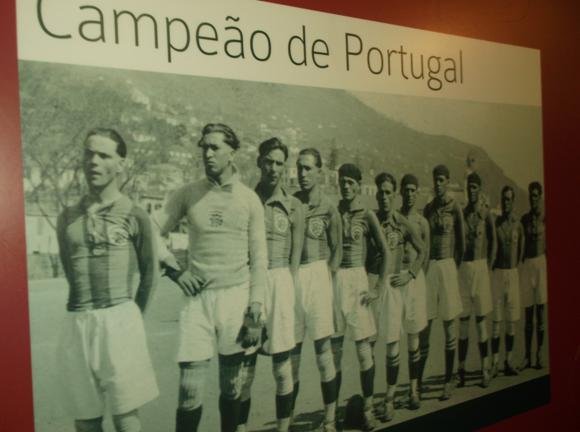 The third team in the equation are União, who dominated the local game in the early 1960s. Currently in Portugal's second flight, União share the Barreiros with Marítimo.
Away fans, such as the Benfica and Sporting Lisbon ones due to visit Nacional and Marítimo in March, have to fly in. Nacional have also hosted the likes of Birmingham City, Athletic Bilbao and Werder Bremen in recent European campaigns, Marítimo Newcastle, Bordeaux and Bruges.
Nacional look set for a European place for 2014-15 while Marítimo need a near spotless finish to gain a top-five place.
Whether either or both clubs qualify, visiting supporters should beat a path to O Avô on Rua da Praia in downtown Funchal, just tucked in from the seafront. A pleasant terrace restaurant by day, 'The Grandfather' turns into a serious football haunt by night. Matches are screened beneath what is only a part of the world's most comprehensive collection of football scarves.
According to their owner, Ricardo, son of the friendly elderly pair who run the bar, there are 536 scarves hanging from the ceiling here, with 6,873 crammed into an attic at home. The only problem is space – apparently Ricardo's Mum has put her foot down and refused entry to any more.