A fan's guide – the club from early doors to today
Runaway Dutch champions in 2015, last-gasp title winners in 2016, triumphant in 2018, PSV Eindhoven have spent their entire history based at the ground built by and named after the company behind them: Philips. As part of the club's centenary events in 2013, a PSV Museum was opened, illustrating the remarkable story of a modest factory side that rose to become European Cup winners and 24-time Dutch champions.
When this electrical goods company opened a simple playing field for employees in 1910, it was part of the so-called Philips Village ('Philipsdorp') of factories and housing. Today this is a short hop from Eindhoven train station, conveniently on the same route as a busy international airport. A century ago, this was the outskirts.
A works team, Philips Elftal, played friendlies here until, in 1913, Philips Sport Verenigeng were formed at a company dinner to celebrate 100 years of Dutch independence from Napoleon. PSV, as they came to be known, moved into the Philips Sportpark. PSV were crowned champions in 1929, when the Dutch title was settled by regional play-offs.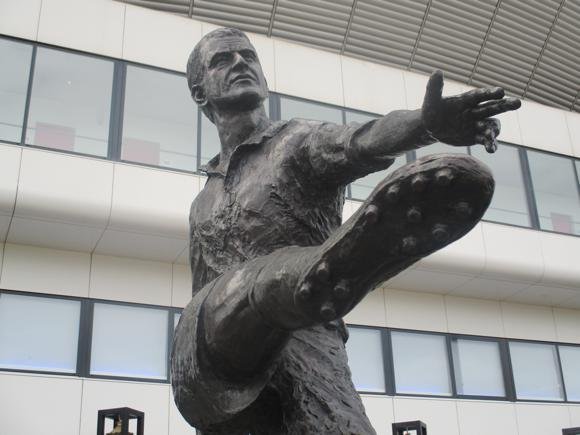 Stadium and team improved through the 1940s and 1950s, with PSV becoming Holland's first club to appear in the European Cup. A consolation home win over Rapid Vienna in a dead rubber of a second leg was a somewhat inauspicious introduction for 8,000 fans to European football.
Popular stalwarts such as Willy van der Kuijien and Coen Dillen, whose statues both stand outside the ground, kept PSV in the hunt at home through the late 1950s and 1960s. By the 1970s, with the arrival of ex-PSV player Kees Rijvers as coach, and the van der Kerkhof brothers on the pitch, PSV were no longer plucky challengers.
Thrice winning a strong Dutch league in the mid-1970s, PSV lost by a single goal two seasons running to an outstanding Saint-Etienne side in the European Cup – before winning the UEFA Cup in 1978. Ten years later, under Guus Hiddink, a side starring Ronald Koeman and Wim Kieft stormed the Dutch league and snuck through to win Europe's premier trophy on penalties.
Three months later, Philips unveiled a modernised stadium with a curtain-raising friendly against Milan, PSV old boy Ruud Gullit and all. A month later, a farewell match was laid on here for Willy van der Kerkhof, who had been in both squads in each European triumph a decade apart.
On the eve of the Champions League, PSV were a major international force, with a gleaming stadium to prove it. With stars of the calibre of Ronaldo, Romario, Arjen Robben and Ruud van Nistelrooy, PSV won a dozen Dutch titles in 20 years – but never another European trophy.
The lucrative sale of these key players helped balance the books – but hindered coaches of equal calibre, such as Dick Advocaat, Bobby Robson and a returning Guus Hiddink. A wonderfully brave performance in the 2005 Champions League semi-final against Milan memorably brought Hiddink's PSV within seconds of another European final.
With later manager Phillip Cocu getting a brace, PSV provided fans with the most memorable night at the Philips Stadium since the early 1990s. Coaches came and went but Cocu arrived with a bang, winning the Dutch Cup in 2012.
Playing the last few minutes that day was Memphis Depay, who would break through in 2013-14 and reign supreme in 2014-15. Top scorer in the league, Depay led PSV to a first title since 2008, then headed to Old Trafford in the close season. Luuk de Jong wasted little time in filling his boots, scoring twice in the curtain-raising Supercup game of 2015-16.
On the final day of the season, another de Jong brace helped put paid to PEC Zwolle 3-1 and keep the Dutch title in Eindhoven as Ajax failed to beat lowly De Graafschap. In 2018, Ajax were again outdone when PSV trounced their Amsterdam rivals 3-0 in a fierce game in which the visitors earned two red cards in the process. PSV then stumbled in a tough Champions League group against Barcelona, Spurs and Internazionale, Cocu having headed for Fenerbahçe.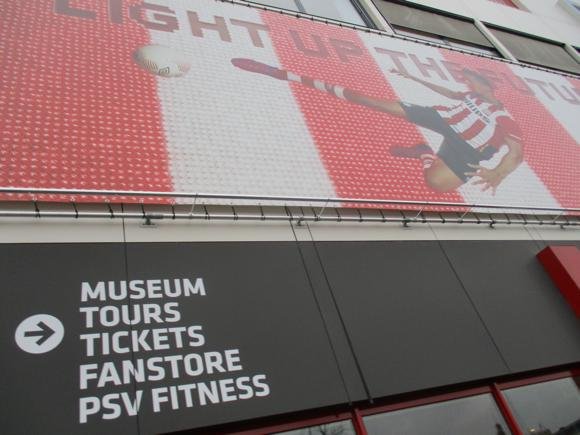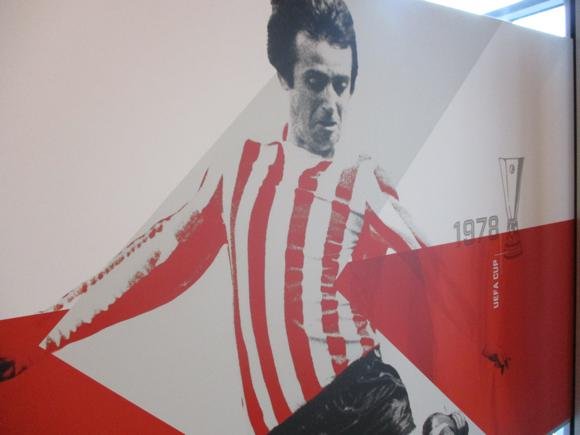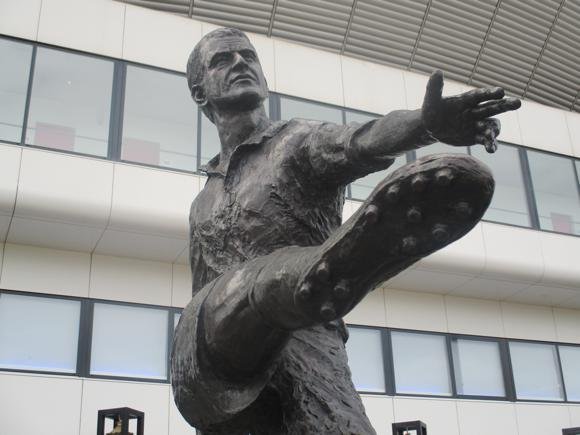 The field of dreams – and the stands around it
From basic works pitch to arguably the most comfortable football stadium in Europe – that's the century-old story of the Philips Stadium. Not only are spectators sheltered by all-round roofing, they are warmed by stadium heating and ventilated by layers allowing in fresh air.
It's a far cry from 1910-11, when factory employees first played here. A five-year-old Frits Philips, son of company co-founder Anton, was chosen to take part in the ceremonial kick-off. At the age of 100, this revered company director was still going to matches – in his regular seat in the crowd, not in the VIP lounge.
Around the time of World War I, the field became the Philips Sportpark and a stand was erected. Damaged in World War II, the stadium was renovated and expanded in the early 1950s, the running track later removed and capacity increased to 22,000 as European football beckoned. Floodlighting was installed, of course, by Philips. By the 1970s, with four stands installed, the Philips Stadium was attracting crowds of around 25,000 for the visits of Johan Cruyff's Ajax, Wim van Hanegem's Feyenoord, Real Madrid and Benfica.
After the European Cup win of 1988, Philips unveiled a new roof, upper tier and state-of-the-art floodlights system with a curtain-raising friendly against Milan, including PSV old boy Ruud Gullit. The stadium, gradually expanded through the early 1990s, became all-seated in preparation to host Euro 2000. Capacity reached 33,000. This was where Figo's Portugal famously came back from 2-0 down to beat England 3-2. PSV were now a major international force, a fact reflected in the gleaming club offices, corporate boxes and dining outlets. Europe's top football officials were entertained here for the UEFA Cup Final of 2006.
Current capacity is 35,000. PSV attract an average 33,000 fans for home games, some 28,000 of them season-ticket holders. The club makes it a policy to set aside a limited number of tickets for interested neutrals, foreign ones catered for with match packages. Away supporters are allocated upper sector MM between the Noord and West stands, accessed through gates 35 and 36.
Going to the stadium – tips and timings
The stadium couldn't be better located, with its own stop on the same bus line (401) that runs from the airport to the train station. 
From town, you can either walk ten minutes turning right from the station, past Media Markt up Mathildelaan, or take buses 13, 14, 16, 18, 401 or 402, a six-minute journey.
Buying tickets – when, where, how and how much
As Dutch fans require a Club Card to attend a game, a package is the only practical way to see a game at PSV. Simply fill out the application form on the club website. These are for league fixtures and do not include European games. A silver package is €62.50, a gold package €122.50, depending on category of ticket. For Ajax and Feyenoord, prices rise to €85/€150. For all enquiries, phone +31 40 2 505 505, extension 9 or email ticketoffice@psv.nl.
Home fans gather in the Oosttribune, or East Stand, away ones in corner sectors MM (gates 35/36) of the West. Seats are comfortable, covered and heated.
Shirts, kits, merchandise and gifts
By entrance 17, PSV FANstore (Mon-Thur 10am-6pm, Fri 10am-9pm, Sat 10am-5pm, 2hrs before kick-off, 1hr after the game) is the club's expansive outlet for merchandise, all bearing the motto 'Eendracht Maakt Macht' ('Strength Through Unity') – mugs, bicycle bells, flip-flops and replica shirts.
Away shirts are currently white with sky-blue trimmings, the third strip navy with collars and cuffs in red and white, the first-team colours. Look out for the 1913 collection of fashionable tops and T-shirts.
Explore the stadium inside and out
Opened by Willy van der Kuijien for the club's centenary in 2013, the PSV Museum(Mon-Fri 10am-6pm, Sat 9am-5pm & up to 4hrs before kick-off on Sat match days, €7.50/under 13s €5) covers the history of the club in entertaining detail.
It can be visited as part of a Dutch-language tour (€16.50/€14.50 under 15s, booked in Dutch through the club website. Tours run around 1pm most days except Sundays, on European match days and days before domestic fixtures. For all enquiries, email tours@psv.nl.
Pre-match beers for fans and casual visitors
Of the bars and restaurants around the stadium, Avant Garde is an upscale eaterie, Coen & Willy (a reference to post-war stars Dillen and van der Kuijien also commemorated in statue form) is a popular match-day bar while the De Blauwe Lotus serves quality Asian cuisine. Pick of the bunch is de verlenging ('Extra Time'), a large bar/restaurant decked out in images from PSV's history. 
The bar leads to a VIP area of the ground where the match can be enjoyed over glasses of local Bavaria beer. If it's just coffee you're after, then Caffee 1913 serves hot drinks and snacks by entrance 15.
Just over the road from the museum and club shop, De Aftrap is a supporters' bar done out in colourful graffiti. 
Slightly further away, by the Inntel Hotel Art, Usine is a late-opening, civilised café-restaurant in an old industrial space, with deckchairs spread over the front concourse in warm weather. In the same courtyard, hotel restaurant the Brasserie Lumen provides sophisticated cuisine at around €25 a main course.