A fan's guide – the club from early doors to today
So often at the forefront of the modern French game, FC Nantes have been rewarded with regular titles throughout their post-war history.
The club where 1998 World Cup winners Didier Deschamps, Marcel Desailly and Christian Karembeu were formed, Nantes themselves were founded during the Nazi occupation of France, in 1943.
Adopting the yellow and green of co-founder Jean Le Guillou's horse-racing stable, Les Canaris came up through the ranks to gain promotion to the top flight in 1963, shortly before the death of Le Guillou's fellow co-founder Marcel Saupin.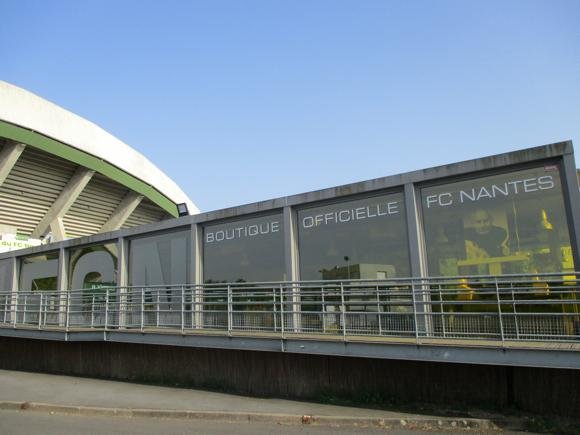 The club duly renovated and expanded their Stade Malakoff, renamed after Saupin, while on the pitch Basque coach José Arribas adopted a swift, technical 4-2-4 system, instilling a collective team spirit he had found early on at Bill Shankly's Liverpool.
Incoming players Jean-Claude Suaudeau, Robert Budzynski, Philippe Gondet and Jacky Simon, all blessed with a finely honed football intelligence, successfully carried out these tactics to take two consecutive titles in 1965 and 1966. 'Nantes style' was the watchword.
The team broke up, making little progress in Europe, Henri Michel stepping up to provide defensive midfield duties for some 15 seasons. With more tactical progression, to a 4-3-3, Nantes kept in the running as 'Coco' Suaudeau and Budzynski moved into coaching, management and recruitment.
Further titles arrived in 1973 and 1977, under the evergreen Arribas, followed by one under Jean Vincent in 1980. Suaudeau took over first-team coaching duties in 1982, winning the title in his first season, goals coming from the prolific Bosnian Vahid Halilhodžić and mercurial French international José Touré.
Touré was a product of the development academy set up by Arribas in 1978, La Jonelière, on the opposite bank of the river Erdre to the new stadium the club would move into after Euro 84, La Beaujoire.
A handful of the classic French team who won Euro 84 and, a generation later, the 1998 World Cup, passed through Nantes early in their careers, including Maxime Bossis, Deschamps, Desailly and Christian Karembeu.
Few, though, stayed there. While Marseille, St-Étienne and Monaco were making European finals, Nantes managed two runs, to be beaten at the semi- and quarter-final stages.
Nantes products Patrice Loko, Nicolas Ouédec and cult figure Japhet N'Doram helped Suaudeau to another title in 1995 but were soon attracted elsewhere. With his talented young charges always out the door, Suaudeau quit leaving his former team-mate (and long-term Nantes man) Raynald Denoueix as coach.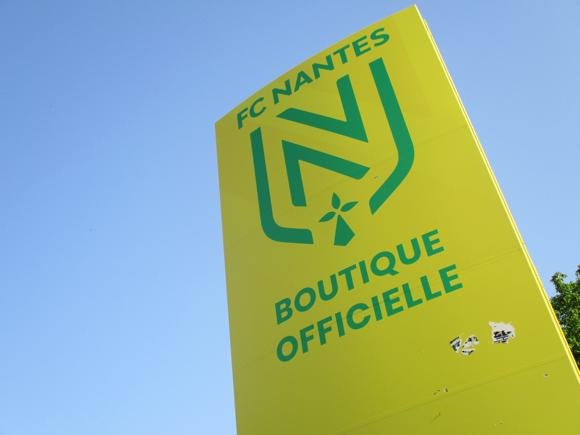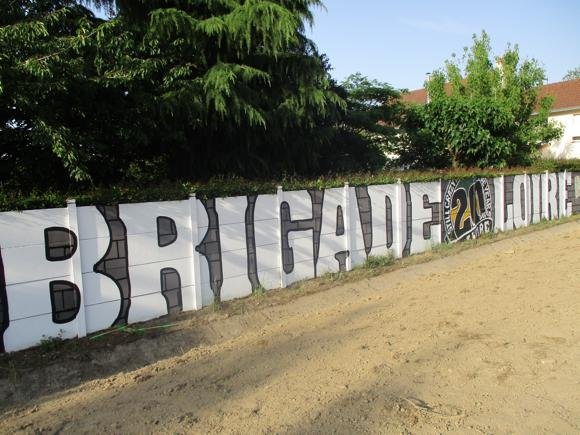 Mickäel Landreau and Olivier Monterrubio, La Jonelière men both, led Nantes to their last title in 2001 – Manchester United, Bayern Munich and PSV Eindhoven were among the opponents in the subsequent inconsistent Champions League campaign.
Much since has not only been inconsistent but mismanaged – the brusque dismissal of Robert Budzynski after 35 years' service, protests by fans, poor form and, inevitably, in 2007, relegation. Promotion was followed by immediate relegation then, in 2013, promotion once more.
Long-term owner Waldemar Kita, a Franco-Polish entrepreneur who made his fortune from cataract treatments, has won few friends around the Beaujoire. Passing the club on to his son in 2019, Kita may have been responding to the outpouring of grief that followed the shock death of striker Emiliano Sala, who died in a plane crash while on his way to start a new career at Cardiff City that January.
Three years later, FCN fans gathered for mass celebrations in town following a first French Cup trophy since 2000. A captain's performance and winning penalty from midfielder Ludovic Blas helped overcome Nice in front of 78,000 at the Stade de France. The win granted Nantes a passage to Europe for the first time in nearly two decades.
The field of dreams – and the stands around it
Built for Euro 84, the Stade de la Beaujoire-Louis Fonteneau is one of the most distinctive stadiums in the French game.
When built, it was criticised for its location – beyond the ring road north of Nantes – and lack of atmosphere compared to its predecessor, the Stade Marcel Saupin, right on the Loire not five minutes' walk from Nantes station.
Used as a rugby ground before FC Nantes was founded, the originally named Stade Malakoff on the quay of the same name was a classic city-centre ground with stands right up to the pitch.
It was here that the great title-winning Nantes side of the 1960s and 1970s attracted capacity crowds to the Stade Marcel Saupin, renamed after the club's main founder who died on the eve of the Canaries' debut in the top flight in 1963.
Its location was both its charm and its coffin. Capacity – 25,000, 29,000 at a real squeeze – could not be expanded. Euro 84 gave France a first chance to show off its stadiums for the first time since 1938. Nantes' would be the only completely new venue of the seven used for the tournament.
The Marcel Saupin was partly demolished in 2006 and today is used for reserve matches.
Given the red light in 1982, the new Stade de la Beaujoire took 16 months to build at a cost of FF100 million, half borne by the state.
Its design, by Berdje Agopyan, was groundbreaking for the time, the stadium's curving roof a world away from the old-school Saupin. Agopyan and team went on to create more daring sporting arenas, the Multisports Palace of Paris-Bercy and a skating complex in Strasbourg but the Beaujoire was conceived when most French stadia were still crammed into city centres.
Even today, the stadium (renamed Beaujoire-Louis Fonteneau after a long-term club president) still echoes this sense of wide open space. An initial capacity of 52,000, 32,000 seated, was reduced to 38,000 all-seated for France 98.
Home fans have always gathered in the Tribune Loire behind the goal, another group later in the Tribune Erdre opposite. The Jules Verne and Océane stands, divided into two tiers, overlook the sidelines.
Away supporters are allocated a corner between the Erdre and Océane stands.
Going to the stadium – tips and timings
The Beaujoire has its own tram stop, a terminus of one branch of the line 1. Ranzay, the terminus of the other branch, is also close.
Trams take around 15mins from the Gare SNCF Nord stop to either branch, and there are trams to either terminus every 6-12mins.
Buying tickets – when, where, how and how much
Online distribution is taken care of by the club, and usual networks of Ticketmaster, Fnac and France Billet. Over-the-counter sales take place at the Beaujoire club shop (Tue-Fri 1pm-7pm, Sat 10am-noon, 2pm-6pm).
On match days, ticket offices at the stadium open for business from 90min before kick-off, with a €3 surcharge on each ticket.
Prices start at around €20 and run to €50, depending on the opposition. The cheapest seats are in the (home) Loire and Erdre behind the goals, the most family-friendly in the Océane and priciest in the Jules Verne.
Shirts, kits, merchandise and gifts
Training tops, umbrellas and pompom hats in bright yellow and green are stocked at the Boutique Officielle FC Nantes (Tue-Fri 1pm-7pm, Sat 10am-noon, 2pm-6pm, match days) by the main entrance to the stadium. There's also a shirt-printing service.
Pre-match beers for fans and casual visitors
The most popular meeting place is Bar La Beaujoire (1 rue de la Petite Baratte), by Haluchère tram stop, an easy hop to the stadium. Set on a prominent corner, it shows TV matches and faithfully keeps a league ladder updated.
Many locals park their cars at La Belle Équipe 1877, a lovely restaurant on the other side of the river, part of La Jonelière training complex. It has a bar area ('zinc') too and a riverside location, ideal for a €22 catch of the day or €20 home-smoked steak. Matches are screened and occasional live music staged. It's about 1.5km from the Beaujoire, across the ring road. Reservations recommended for match days.
At the stadium, the Restaurant du Stade overlooking the pitch opens to the public on weekday lunchtimes (noon-2pm), and operates reservation-only evenings and weekends. Incoming owners St Once also provide catering for other stadiums in France, usually of the burger/pizza variety. Here a daily main course is a set €12.50, three courses €19.50.
Commercial partners are also served at Le Pavillon, just beyond the club shop, on match days.