A fan's guide – the club from early doors to today
The working-class half of Seville's two-club rivalry, Betis are back in Europe and beating the likes of Milan and Zenit St Petersburg. At home, Betis were crowned cup winners in 2022 and are giving their city rivals Sevilla a run for their money in Spain's fieriest local derby. On and, sadly off, the pitch.
On the way to that cup win, Betis beat Sevilla at an empty Estadio Benito Villamarín, the game replayed as a spectator had chucked a metal pipe at a visiting player the day before. In the league, the Béticos finished fifth, one place behind Sevilla, a best-ever performance since 2005 when the Verdiblancos also won the cup.
After a decade in the doldrums and three seasons in the Segunda, Betis are also attracting big crowds to their 60,000-capacity stadium, the fourth-best gates in Spain after the Madrid giants and Barcelona.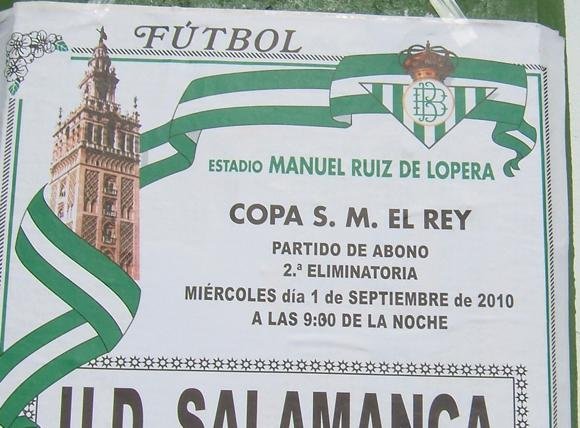 Dissident members of Sevilla FC had formed Betis in 1907. In 1914, Betis merged with Sevilla Balompié, and became Real Betis Balompié.
On the eve of the Spanish Civil War, a low-scoring, defensively tight Betis under Irish coach Patrick O'Connell battled their way to top place in the Spanish league. Only needing a draw at Santander to clinch their first title, Betis ran out 5-0 winners, a hat-trick coming from captain Victorio Unamuno. O'Connell's team swept back in triumph to Seville, where the annual fiesta weekend was already being celebrated.
The Irishman had captained his country to their only British Home Championship, in 1914. As a coach, his triumph at Betis then led him to FC Barcelona, who would not have survived the Civil War but for his leadership. O'Connell died in London in abject poverty in 1959.
Betis also fell on hard times, giving rise to the rallying cry of '¡Viva er Beti manque pierda!', support for the club even when losing, which later became their motto.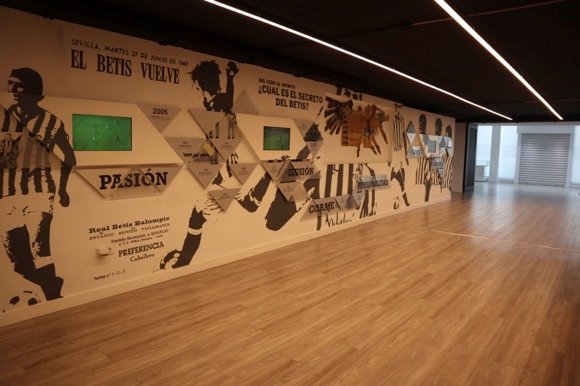 Chairman Benito Villamarín saved the day. Betis gained promotion in 1958. Villamarín improved the Heliópolis ground, then sold star player Luis del Sol to Real Madrid to buy the stadium outright. Villamarín fell ill, and the club lost direction. After his death, the stadium took his name.
Further fallow football followed – interspersed by a surprise cup win on an extended penalty shoot-out with Athletic Bilbao in 1977 – before the arrival of coach Lorenzo Sarra Ferrer. He lifted the team back into the top flight, then motivated key foreign stars Finidi George and Robert Jarni to gain Betis regular European competition.
At the presidential helm was Manuel Ruiz de Lopera, a capricious megalomaniac who revamped the Benito Villamarín – then renamed it after himself. Big-name coaches came and went, then Betis bought the world's most expensive player, Denilson, in 1998. He flopped, coaches were hired and fired, and Betis were relegated. Lopera ended up in jail.
Ferrer returned. With young winger Joaquín providing the chances and Ricardo Oliveira converting them, Betis made their Champions League debut in 2005.
Placed in a group with two strong Premier League sides, 2005 champions Liverpool and Chelsea, Betis managed a draw at Anfield and a home win over Mourinho's men – but a solitary Vincent Kompany goal for Anderlecht dispatched Betis to the UEFA Cup. There Steaua Bucharest prevented any hopes of all-Seville final in 2006, a derbi sevillano to rival them all. It wasn't to be.
Joaquín and Ferrer left, and Betis became mired in post-Lopera legalities. At least their stadium was re-renamed Estadio Benito Villamarín. Goals from the prolific Rubén Castro helped Betis back to the top flight, and a European place in 2013-14. 
Back in Europe for the first time since 2005, Betis made the last 16 only to be drawn against… Sevilla. Leading their city rivals 2-0 from the first, away, leg of the tie, the Béticos allowed Sevilla to pull the aggregate score back to 2-2 – and even saw them miss their first penalty in the shoot-out. All to no avail. Sevilla prevailed, and went on to win the trophy, while in the league, Betis were relegated early doors, in last place.
Winning promotion at the first time of asking, Betis still needed a couple of seasons to find their feet. It took coach Quique Setién and veteran returnee Joaquín to lift Betis from relegation contenders to European challengers, finishing sixth in 2017-18.  A near ever-present in his late thirties, the former Spanish international winger Joaquín provided the chances for another revenant, striker Sergio León, to guide the Verdiblancos to a Europa League place.
Bringing in experienced Portuguese defensive midfielder William Carvalho, Betis beat Milan at the San Siro to top their Europa League group, but then fell to Rennes in a high-scoring knock-out round fixture. Without Setién, Betis struggled in 2019-20 but wily Manuel Pellegrini proved a savvy hire as coach before the 2020-21 campaign.
Having gained a European place once more, Betis enjoyed a best-ever season in modern times in 2021-22. Bolstered by Portuguese international keeper Rui Silva, former Arsenal defender Héctor Bellerín and Argentine defensive midfielder Guido Rodríguez, Pellegrini's side could let attacking midfielder Sergio Canales and Spain's U-21 prospect Rodri forge ahead. Up front, strikers Juanmi and Borja Iglesias hit nearly 40 goals between them while Joaquín broke longevity records for an outfield player, a 40-year-old supersub.
For half the season, Betis looked potential candidates for a Champions League place, but lost out to rivals Sevilla after veteran keeper Claudio Bravo twice fumbled in a typically feisty derby. The month before, a cup game between the two sides had to replayed behind closed doors after Sevilla midfielder Joan Jordán had been struck by a metal pole thrown from the crowd.
Betis duly defeated the visitors 2-1, then narrowly overcame Rayo Vallecano in the semi to face Valencia in the Copa del Rey final in Seville. Packing La Cartuja close to capacity, Betis fans roared home an early header by Iglesias and five perfect penalties in the shoot-out to celebrate their club's first silverware since 2005. Fittingly, Joaquín hit one and young international defender Juan Miranda blasted home the decisive strike.
The cup triumph assuaged the disappointment of a late, late defeat to Eintracht Frankfurt in the Europa League, the German side knocking out Betis by an own goal in stoppage time before going on to win the trophy… in Seville.
The field of dreams – and the stands around it
The fourth-biggest league stadium in Spain attracting the fourth-biggest gates, the Estadio Benito Villamarín was built for the Ibero-Americano Exhibition in 1929. First called the Estadio de la Exposición, then Heliópolis after its location, it was inaugurated with an international between Spain and Portugal. Nevertheless, Betis carried on playing at their old ground, the Campo de Patronato, through the early 1930s.
It was at Patronato, between Avenida de Ramón Carande and Calle Diego de la Barrera, that Betis staged their triumphant (and so far, solitary) championship-winning campaign of 1935.
Flush with this success, the club moved to the grandiose Heliópolis, just as civil war broke out.
Post-war chairman Benito Villamarín improved the stadium as Betis followed suit. Taking the influential administrator's name after his death in 1966, the venue saw considerable changes for the 1982 World Cup. A new three-tiered main stand was erected, the stand opposite made all-seated and given a new roof. It was the perfect stage for David Narey to open the scoring for Scotland against Brazil – and Zico's men to get four back.
In 1998, megalomaniac chairman Manuel Ruiz de Lopera had the stadium completed rebuilt and renamed after him, involving extended delays and staggering expense.
Yet it was the ownership who came in after the deposed entrepreneur which has been responsible for the impressive arena today, raising capacity from 52,000 to nearly 61,000 thanks to a complete rebuild of the three-tier Gol Sur before the memorable 2017-18 campaign.
All stands are now three-tier, in fact, the Gol Norte, main Preferencia and the Fondo opposite. Away fans are high up in a corner between the Gol Norte and the Fondo, where Avenida de la Palmeria meets Avenida Padre García Tejero.
Going to the stadium – tips and timings
Several buses run to Betis, in the southern district of Heliópolis. From the bus station at Plaza de Armas, the 3 and 6 take 30-35mins to reach the stadium (the 3 to the Reina Mercedes stop, then an 8min walk). The 1 takes 30-35mins to run from María Auxiliadora near Santa Justa train station to Glorieta Plus Ultra near the stadium. 
Buses 34 and 37 run from the Prado San Sebastián (10 stops, 20mins from Avenida El Cid/8 stops, 15mins from Avenida Carlos V) to the stadium. Finally, 2 runs from Ronda Tamarguillo, near(ish) metro 1a de Mayo.
Buying tickets – when, where, how and how much
The ticket offices at Avenida Tejero/Calle Dr Fleming operate Mon-Fri 10am-2pm, 4pm-7pm in the week before match day, and the same hours up to 2pm Friday on non-match weeks. Online sales are offered in English. For all enquiries, contact atencionalbetico@realbetisbalompie.es.
The priciest seats (€60) are in the Preferencia, the Voladizo €40. It's €30 to sit in the Anfiteatro of the Fondo or Gol Norte. Away fans pay €45. Prices rise by around €15 for visits by the big two and derby games, the only time when availability is an issue.
Shirts, kits, merchandise and gifts
The club has three outlets, one at the stadium, one at C/Federico Sánchez Bedoya 2/corner of Avenida Constitución (Mon-Sat 10am-9pm) and one at the Lagoh Centre (Avenida de Palmas Altas 1, Mon-Sat 10am-10pm).
The current version of the green-and-white striped home shirt has a black round-necked collar. Second choice features alternating dark-and-light blue bands, with dark-blue sleeves. Amid the mass of green-and-white sportswear, a Betis-embossed old-style leather ball should make a nice souvenir. 
Explore the ground inside and out
Stadium tours (€10, €6 under-14s) take place hourly Mon-Fri 11am-2pm, 4pm-7pm. Visits take in the trophy room, home dressing rooms, players' tunnel and pitch, and last about an hour. Access is through Gate 2. 
The tour also takes in the Club Museum, an attractively presented walk through Betis history since 1907.
For all enquiries, contact tour@realbetisbalompie.com.
Pre-match beers for fans and casual visitors
The nearest bars are on main Avenida Padre García Tejero, starting with the Bodeguita Cástulo decked out in Betis iconography and the smart Cervecería Huracán by Calle Uruguay, which has replaced the former Bar Pavon and its sepia images of Seville. The terrace tables are handy pre-match, all the same. 
Alongside, the Bar Uruguay serves standard tapas and beer from a big white tap of Cruzcampo.
Opposite, Bar Jamaica and El Rincón de Manolo share a terrace, both featuring spacious smart interiors where regulars fire into superior tapas. Nearby, Bar El Quince usually has more sport talk around the counter.
If you're looking for something more upscale, Galician Restaurante Cambados specialises in prime seafood at prime prices.
In town, La Decana (Calle Santa María Blanca 12) is another Betis haunt, with a busy terrace. Referred to on Google Maps as Peña Bética Puerta de la Carne, this is the meeting place for the oldest supporters' group in Spain – and, as it was formed in October 1927, who's to argue with them? 
Said followers tend to be of the older generation, dyed-in-the-wool Sevillianos proud to wear the scarf but more likely to sip a cheeky glass of wine than glug a lagoon of Cruzcampo.