A fan's guide – the club from early doors to today
Record Champions League winners Real Madrid claimed a 14th trophy in 2022, after becoming the first side in the modern-day tournament to win three in a row four years before. While the 2016-18 spree had an air of inevitability about it, the run to Paris was all last-gasp, seat-of-the-pants stuff, overcoming three stupidly wealthy clubs backed by petrostates and oligarchs to reach the final against Liverpool.
Seeking revenge for the defeat to Real in 2018, and with many of their fans appallingly mistreated by police before they could even enter the Stade de France, Liverpool took the game to Madrid just as Paris Saint-Germain, Chelsea and Manchester City had done in the previous rounds.
To no avail. Miraculous saves by Thibaut Courtois, sterling midfield work by a trio with a combined age of 98, heroic defensive stops and a cunning breakaway goal all helped bring the trophy back to the Estadio Santiago Bernabéu.
Where, some might argue, it rightfully belongs. Certainly, Real dominated the first half-decade of the tournament, one of the greatest club sides of all time claiming five  straight trophies. Madrid have been footballing royalty ever since.
It was ironic that the club's last-ditch run to the 2022 final, overcoming all the odds, had so many neutrals rooting for them, because until then, Real represented the spend-what-may approach to success. 
In his first term as club president, current incumbent Florentino Pérez paid astronomical sums for the likes of Zidane, Luis Figo and David Beckham: the Galácticos. Zidane memorably hit the winner when Real won the Champions League in 2002, but silverware was otherwise notably scant.
Pérez returned in 2009, and immediately reintroduced his open-chequebook policy, paying a world-record €94 million for Cristiano Ronaldo. This sum was soon eclipsed when Gareth Bale joined for €100 million in 2013. Then, during the pandemic spring of 2021, Pérez was behind the misguided and laughably short-lived European Super League, a wretched idea he is still keen to pursue.
No wonder Real Madrid, their traditional all-white shirts offering the nickname of the Meringues, a glossy confectionery of egg white, are considered elite.
It was King Alfonso XIII who decreed Madrid FC 'Real' ('Royal') in 1920. Madrid FC had been formed from university teams Football Club Sky and New Foot-Ball de Madrid, the original members Oxbridge students from the early 1890s. The club played at various modest pitches until settling on the Campo O'Donnell by the street of the same name in 1912. A junior Madrid player called Santiago Bernabéu helped put up the fence around the pitch.
An inside-forward of some note, he became team captain during the 1910s, surprisingly switching to play one game for Atlético Madrid in 1920 – surprising, because it was Bernabéu who built modern-day Real after serving the club as player, manager and coaching assistant for 25 years.
During that time, Real Madrid had built a new ground at Chamartín, adjoining the site of today's Estadio Bernabéu. Of 15,000 capacity and unveiled in 1924 with a friendly against recent FA Cup winners Newcastle, Real's first proper home had to wait the first three seasons of La Liga before witnessing a title-winning run in 1931-32. Previously mid-table, they simply bought the best goalkeeper in the land, probably the world, in Ricardo Zamora. 
Soon afterwards, to everyone's dismay in Catalonia, Barcelona legend Josep Samitier defected to the champions – playing under their original name of Madrid FC,  as royal insignia had been dropped from football clubs' crests during the pre-Civil War Second Republic.
Fighting on the side of Franco's Nationalists during the Civil War, Bernabéu returned to Madrid to find the club he had joined as a boy in complete disarray. Chamartín was a ruin, players and officials dispersed. Taking over as president in 1943, Bernabéu reconstructed Real. Within a year, he had worked his influential contacts to gain credit to build a new stadium on the Paseo de la Castellana, a prime site surrounded by banks and prestigious institutions. Back then, it was called Avenida del Generalísimo.
It is hard to assess exactly how much Real Madrid were 'Franco's team'.  It could be argued that by allowing Barcelona fans to express their Catalan sympathies at the Nou Camp every other Sunday and not on the streets, Franco was happy for football to be a popular distraction. FC Barcelona won the title as many times as Real in the immediate post-war period. 
What they didn't have was the European Cup, nor the man whose devastating play across the pitch brought it to them year after year,  Alfredo di Stéfano. 
Bernabéu had his stadium, the New Chamartín inaugurated in 1947, a whole decade before Barcelona's Nou Camp. Working with his right-hand man, French speaker and basketball administrator Raimundo Saporta, he also had his tournament. It was Bernabéu and Saporta who planned out the European Cup with journalists from Parisian sports daily L'Équipe and Hungarian manager Gusztáv Sebes. And, with Saporta the savvy negotiator, Bernabéu signed the greatest player of the era, if not the century, Di Stéfano.
Saporta had organised a successful basketball tournament at Real in 1952 to mark the club's 50th anniversary. Offered a role on the more prestigious sports department, too, Saporta said that he knew nothing about football. "Too many people do," replied Bernabéu. 
Arranging a half-baked proposal to share Di Stéfano with equally keen Barcelona after the first season, Saporta brought the Argentine to Madrid. He knew that the forward's considerable ego would not allow then Barcelona star László Kubala to share the limelight.
With speedy winger Francisco Gento providing the crosses, and fellow South-American forward Héctor Rial signed upon his recommendation, Di Stéfano lit up the inaugural European Cup in 1955-56. By now, the Stadio Bernabéu had been named after the man who built it, and it welcomed a crowd of just under 130,000 for the semi-final first leg against Milan. In the final against Stade de Reims in Paris, Di Stéfano opened the scoring for Real, Rial hit two, the second the decider in a 4-3 win.
Signing the opposition's star player, Raymond Kopa, then Hungarian exile Ferenc Puskás, Real Madrid reigned supreme. For the club's fifth and final European Cup triumph, Puskás and Di Stéfano shared seven goals to give the 127,000 crowd at Hampden Park and 70 million TV viewers a final few ever forgot. Real's 7-3 win over Eintracht Frankfurt is considered a masterclass in football.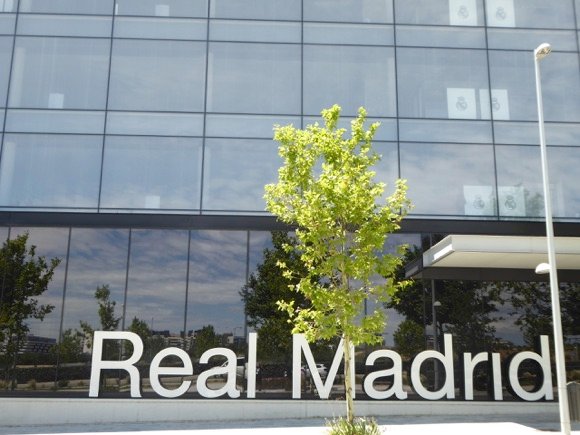 The Magyar got all three in Real's next final, in 1962, but it wasn't enough to beat an explosive Benfica side and the era was over. The yé-yé generation of Pirri and Amancio starred in Real's sixth European Cup win of 1966 – as did Gento, who also appeared in the Cup Winners' Cup final of 1971, the defeat to Chelsea his ninth European final.
Santiago Bernabéu remained Real president until his death in 1978, having completely transformed the club he doted on. Along with all the silverware and his palatial eponymous stadium – soon to be revamped to host the 1982 World Cup – he had also set up a training complex, the Ciudad Deportiva, for youth and first teams, close to the Estadio Bernabéu. 
This was later replaced by the Ciudad Real Madrid, opened in 2005, where the Alfredo Di Stéfano Stadium was unveiled with the visit of Stade de Reims 50 years after the first European Cup final of 1956. Out at Valdebebas towards Barajas Airport, the 6,000-capacity ground was put to good use during the pandemic, even staging a Champions League semi-final with Chelsea in 2021.
As opposed to the star core of the 1950s' side, the Spanish quintet headed by Emilio Butragueño and Michel 30 years later, winning five straight league titles, were all home-produced, coming through the reserve side, Castilla. Four were Madrileños, although the leading goalscorer was firmly Mexican. A star of the 1986 World Cup like his striking partner Butragueño, Hugo Sánchez would claim four straight Pichichi trophies for being leading league goalscorer.
Castilla, meanwhile, even made an appearance in Europe, having lost the Copa del Rey 6-1 to the senior side in 1980 but overcoming cup specialists Athletic Bilbao on the way. This particularly special reserve team then beat West Ham 3-1 at the Bernabéu, Trevor Brooking, Billy Bonds and all, but failed to progress in the Cup Winners' Cup after the Hammers hammered them 5-1 after extra-time at Upton Park. Castilla spent two decades in the Segunda without being able to rise any higher.
Back at senior level, European silverware was limited to two consecutive UEFA Cups until the arrival of Fernando Hierro and locally born striker Raúl. With foreigners Roberto Carlos and Pedja Mijatovic, Real's 32-year title wait for Europe's premier trophy ended in 1998. This feat was repeated in 2000, with Steve McManaman and young goalkeeper Iker Casillas.
Incoming president Florentino Pérez had built his campaign on the transfer of Figo from Barcelona, the first of the Galácticos – Zidane, Ronaldo, Beckham – who would turn Real into a multi-million euro circus. With it came just one Champions League trophy, in 2002 – decided by an outstanding Zidane volley. La Liga became a two-horse race.
The return of Pérez in 2009 saw further astronomical signings, notably Cristiano Ronaldo and Kaká (£60 million). With the arrival of José Mourinho, a real buzz returned to the Bernabéu. Despite the record league victory of 2012 (most points, most goals), and 60 goals from Ronaldo, Real again failed in Europe. Mourinho was replaced by Carlo Ancelotti, a popular choice – and, in 2014, the second coach to win the Champions League three times.
Starved of Europe's premier crown for 12 years, that night in Lisbon, Ancelotti's Real lined up against city rivals Atlético. Trailing the recently crowned domestic champions 1-0 in stoppage time, Real equalised thanks to a vital header by stalwart defender Sergio Ramos. Recent €100 million signing Gareth Bale had missed several chances beforehand, but nodded in a second goal in extra-time. Ronaldo then sent the tie and the title beyond reach.
Under former Real star Zinedine Zidane, the Merengues failed to defend their league title, having a first league domestic crown in five years in 2017, brushing aside previously dominant Barcelona.
In 2016, the same Madrid rivals met in Milan, the margins even tighter as the Champions League title went to the Merengues on penalties. In 2017, after a bright start by Juventus, Real simply powered past the Italians on the hour. There was simply too much quality in the side – Luka Modrić, Toni Kroos and Isco would grace any top European team.
While that night was Ronaldo's, 2018 belonged to Bale. His jaw-dropping bicycle kick to put Real two goals ahead over Liverpool was probably the finest goal ever seen in Europe's grandstand fixture, rivalled only by his manager's in a Madrid shirt in 2002.
Ironically, apart from the career-ending blunders of Liverpool keeper Loris Karius, the talk afterwards was of Bale and Ronaldo's future at the club. Having persuaded Sergio Ramos to stay at the Bernabéu by making him captain in 2015, Pérez failed to keep Ronaldo at the Bernabéu before the 2018-19 campaign.
Until his departure to Juventus, Cristiano Ronaldo had been the poster boy for this era-defining Real side. Epic Clásicos with Barcelona pitted the Portuguese against Lionel Messi, the pair ever in contention for the most prestigious annual player awards.
Zidane was replaced by Julen Lopetegui, the result a near disaster. A 5-1 defeat to Barça left Real in ninth place, and near unprecedented shame. Zidane then returned, ten months and two managerial changes later, to steady the ship.
New €100 million signing Eden Hazard could do little about a 3-0 tonking by Paris Saint-Germain that opened the group stage of the Champions League in 2019-20 – with Ramos, Modrić and Marcelo in their thirties, Real seemed as vulnerable as at any point this century.  
But the departure of Ronaldo opened the door for the previously underrated Karim Benzema to shine. Long unbeaten runs in the pandemic-hit league season allowed Real to stay ahead of a crumbling Barça side and claim only their third title since 2008. Benzema hit the brace that confirmed the triumph against Villarreal, home games having been switched to the smaller Alfredo Di Stéfano Stadium at the training complex. 
Despite only one defeat in 29 league games, Real failed to defend their title in a tight three-horse race during trophyless 2020-21. Zidane was out the door again, Ancelotti returned, only to oversee a bizarre defeat in the Champions League group stage to Sheriff Tiraspol of Moldova. Few gave Real many chances of the ultimate prize in 2021-22. How wrong they were.
With Modrić shining in an evergreen midfield, Benzema world-class and Brazilian Vinícius Júnior a livewire on the wing, Real surprised many by winning their Champions League group and holding Paris Saint-Germain to a late 1-0 win in France in the first knock-out round. When Kylian Mbappé scored another at the Bernabéu, PSG held all the cards only for defensive nerves, pinpoint passing from Modrić and a 17-minute hat-trick from an awesome Benzema to turn the tide. It was a stellar European night.
More were to follow. Another hat-trick by Benzema at Stamford Bridge seemed to put the quarter-final beyond Chelsea, until the Blues led Real 3-0 at the Bernabéu. An improving Rodrygo then sent the tie into extra-time, during which Benzema provided the inevitable decider. Modrić, again, belied, his 36 years with pinpoint passing under pressure.
A determined brace by Benzema halted an steamroller of a first-leg performance by Manchester City in the semi-final but the real drama came in the last five minutes of the tie in Madrid. Trailing 0-1, with the final beyond them, Real came back from the dead thanks to two very late goals from Rodrygo.
A Benzema penalty early in extra-time then settled one of the greatest European semis of all time, two sides of superstars playing high-quality, high-wire football to the very death. Expert substitutions by a calm, measured Ancelotti also took Real to the final, French teenage midfielder Eduardo Camavinga coming on so effectively as he had done against Chelsea.
Apart from the shocking scenes around the Stade de France, Liverpool fans being attacked by police for trying to get into a football match, the final was a more sedate affair, settled by a string of improbable saves from Thibaut Courtois and a solitary raid from Vinícius Júnior. Real had already won La Liga at the end of April and had had time to prepare – Liverpool, chasing revenge for 2018, had seen their title slip away in the very last minutes of their league season just days before.
The field of dreams – and the stands around it
It was Santiago Bernabéu himself who built the new Chamartín, close to the original stadium damaged in the Spanish Civil War and opened in 1947. The original capacity of 75,000 was expanded to 125,000 in 1954, on the eve of Real's European Cup hegemony. 
Renamed Bernabéu by club members shortly afterwards, this wedding-cake arena was the perfect stage for Di Stéfano, Gento and Puskás.
The hosting of the World Cup in 1982 reduced capacity to 98,000, mostly covered by a new roof. Further improvements, and increased seating and safety measures, brought the current capacity to 81,000, including 4,000 VIP seats.
Set on Madrid's main boulevard running north-south, the Bernabéu features Towers A-D on each corner.  Walking round Tower A, on Padre Damián, you find the players' entrance, club shop, and away fans' access by Tower D, near gate 47/49. This far end on Rafael Salgado is the Fondo Norte, with restaurants opposite, leading to Tower C and Bernabéu stadium tours.
Much of this is currently under construction. In the pipeline for many years is a new Bernabéu, a multifunctional one in the city centre that can be used 365 days a year. 
To facilitate this, there will not only be a retractable roof but a retractable pitch, removed in sections by a system of hydraulic lifts. 
While another system airs and irrigates these strips of football turf below ground, an artificial surface can host fairs, concerts and fashion shows, basketball and tennis matches. An extra tier will be added to increase stadium capacity to 85,000. 
Although streets around the ground have seen much trade interrupted, football still goes on at the Bernabéu. The plan was to have everything ready and unveiled in 2022, perhaps for the stadium's 75th anniversary on December 14. 
Then the Ukrainian War intervened, causing a scarcity of materials and prices to rise. Real now hope to be running out at the New Bernabéu, sleek exterior and all, in time for the 2023-24 campaign.
Used for much of the pandemic, the Estadio Alfredo Di Stéfano at the club's training complex is sure to be come into play for some of that period. The home of third-tier reserve side Castilla, currently coached by Raúl, and Real Madrid women's team, the 6,000-capacity ground stands alongside Valdebebas station. This area near Barajas airport is rapidly developing, with tens of thousands of homes built in the last decade.
Going to the stadium – tips and timings
The stadium has its own metro stop, Estadio Bernabéu, on dark-blue line 10, metro entrances on Paseo de la Castellana itself, right next to the stadium. The line passes through central Alonso Martínez and Nuevos Ministerios, linking with pink line 8 for the airport.
If you're heading to Ciudad Real Madrid and the Alfredo Di Stéfano Stadium, you need Valdebebas station almost next door. From main Atocha station, take regular local train C1 or C10 on the cercanía network, journey time 25mins, via Nuevos Ministerios.
Buying tickets – when, where, how and how much
Real's Ultras Sur congregate in the Fondo Sur behind one goal. The most expensive seats are in the Anfiteatro Preferencia and the Tribuna Preferencia. Visiting fans are allocated a far corner of the Fondo Norte. Ticket booths are dotted around the ground, some offering limited advance tickets a couple of days before kick-off.
On the club website, tickets are offered to the general public about a week before kick-off. Prices start at €30 in the fourth tier behind each goal, Norte and Sur, rising to an average of €70 nearer the pitch. Prices along the sidelines, Est and Oeste, average €100.
There are also hospitality packages from €225.
Shirts, kits, merchandise and gifts
Real's Bernabéu store (Mon-Sat 10am-8pm, Sun 10.30am-7.30pm) is found at Gate 30 on Avenida de Concha Espina, two floors and 700 square metres of Merengue merch. 
There's a chic, contemporary branch at Gran Vía 31, a smaller one at Calle Arenal 6 and a long-established one at Calle del Carmen 3 (all daily 11am-8pm), all within a short walk of Sol. 
The iteration of the hallowed home shirt for 2022-23 features button collars and light purple stripes on the shoulders, the same colour repeated on the second kit with a classic round-neck adidas collar. Third choice is green. 
Of the T-shirts, the one showing all 14 locations for Real's European Cup/Champions League triumphs, done out like an underground map, might have passers-by guessing.
Explore the club inside and out
While the Bernabéu is being restructured, tours (Mon-Sat 9.30am-7pm, Sun 10am-6.30pm) are far less extensive but at least half-price, €12-€15 if bought online, €3 extra if purchased in person. A tour is a bit of a misnomer – it's a visit to the trophy-laden club museum and a viewing platform within the stadium.
In the museum, players past and present come to life on an 11-metre screen. The interactive features even stretch to placing you on the team bus and making the journey from the training ground to the hallowed stadium. This is also one of the few trophy rooms with a serious wow factor – 14 European Cups/Champions League trophies, as many as Barcelona, Manchester United and Bayern Munich put together.
Pre-match beers for fans and casual visitors
The combination of the pandemic and reconstruction of the Bernabéu has caused the closure of key pre-match places, particularly where Concha Espina meets Marcellano Santa María. Still in place is nightspot Birrä Club, open weekend evenings only and a little too shiny for most people's tastes, anyway.
Just round the corner, by far the best option is Aki Madrid, a friendly rock bar with a slightly alternative feel, fair prices and seats outside. Across on C/Marcellano Santa María, La Fontanería and Iciar opposite, a former quality Real bar, El 7 Blanco, show the gentrification that can be expected once the new Bernabéu is ready. 
Further down, La Pelaya fashions itself as a contemporary beer hall, amid bare brick. In between, Quintá attracts pre-match Real fans, its name related to the Butragueño era. 
Still holding out as a beacon of authenticity, with a beer terrace, Casa Puebla ('Since 1899') is a tiled Castilian classic in thrall to bullfighting and Los Merengues. 
Across the street, although Taberna La Daniela looks the part, it's one of a citywide chain of pricy Madrileño restaurants.
On the opposite side of the stadium on Rafael Salgado, Basque restaurant José Luis is of similar vintage, close to La Bodega, a corner bar smartened up as part of a revamp but not a bad pre-match beer choice. Alongside, Volapié is a chain taberna – there are three along Paseo de la Castellana alone.
The outlets built into the Bernabéu will all be affected by the ongoing construction and probably won't survive 2022-23. This includes La Esquina, an upmarket asador grill restaurant overlooking the pitch from Calle del Padre Damián. Chain eatery Tony Roma's has moved to the other side of Concha Espina, where it faces competition from refined Italian restaurants Alduccio and Ôven along the same stretch.
On C/del Padre Damián, No Cabe Duda is an upscale tapas place with its TV tuned into football, while further up, Cervercería La Terca may feel equally antiseptic but has at least invested in a job lot of classic archive photos of great Real moments to decorate the place.
Back at the stadium, Puerta 57 has yet to reopen, ditto reservation-only Salón Madrid overlooking the pitch and the two-floor Realcafé.