A fan's guide – the club from early doors to today
Celtic claimed a ninth consecutive league title in 2020 but were denied a record tenth in 2021, which would have put them one ahead of the all-conquering Lisbon Lions of 1960s' vintage. On paper at least.
Half a century or so ago, Celtic not only conquered Europe but had to stay ahead of a Rangers side good enough to win their own European trophy. Their modern-day counterparts ran away with the Scottish Premiership at a canter between 2012 and 2016 after their bitter foes had been demoted. With the tenth crown in sight, Celtic's disastrous campaign in the Covid-hit season of 2020-21 contrasted with an astute one by Steven Gerrard at Rangers. Celtic seemed to be backpedalling to the grim days of the 1990s.
Enter Ange Postecoglou. After a slow start, the Greek-Australian coach deployed his savvy signings to swat aside Rangers 3-0 in a vital derby in February 2022. After the Scottish League Cup in December 2021, Ange looks like adding more silverware to stand alongside trophies won in Japan and Australia.
Nobody, however, can come close to the status of Jock Stein, whose statue stands outside Celtic Park, European Cup in hand. In the iconic year of 1967, Celtic became the first Scottish, British and non-Latin club to lift the most prestigious prize of all, before Manchester United, Ajax, Bayern or Liverpool could get their hands on it.
Celtic were formed in November 1887 by Brother Walfrid of the Marist Order to raise money for the poor of Glasgow's East End. This was the time of mass Irish emigration to Scotland – Celtic represent Glasgow's Catholic community. Their first game with Rangers came in 1888, the date embroidered on the Celtic badge today worn by millions. Few other clubs in the world enjoy such global reverence, as illustrated by the annual gathering of the green-and-white clan in Las Vegas.
Neither Celtic nor Rangers set out with polarised aims but over the course of time, given the political struggle over the Irish Sea, each have witnessed controversy and infrequent violence. Rangers' fans wave Union Jacks, Celtic's the Irish tricolour.
On the pitch, the Bhoys notched up 19 title wins before the war. The prolific Jimmy McGrory won three of them, scoring a record number of goals not only for Celtic, but in British top-flight football as a whole. In seven league campaigns, his strike record outnumbered his appearances. Bullet headers were his speciality.
Yet Celtic's story really starts with the arrival of John 'Jock' Stein as a player in 1951, captaining the double side of 1954 under McGrory, whom he replaced as manager in 1965. Stein's team would soon eclipse McGrory's.
After winning a second consecutive title in 1967, holding a decent Rangers side to a 2-2 draw in a vital Old Firm game at Ibrox, Celtic flew to Lisbon for the European Cup final very much the underdogs. Previous rounds had Stein's men squeak through against Eastern European opponents, a late winner settling the tie against Vojvodina of Yugoslavia and a desperate rearguard action in Prague holding off Dukla.
Facing Helenio Herrera's cynical Internazionale at the Estádio Nacional was a team all born within a 30-mile radius of Celtic Park. Among the legendary XI bellowing the Celtic Song It's a grand old team to play for… as they lined up in the players' tunnel alongside a bemused Inter were flame-haired winger Jimmy Johnstone, canny inside-forward Bertie Auld and statuesque centre-half Billy McNeill. 
Although Inter took an early lead, this meant that the Milan side then concentrated solely on protecting it, allowing Celtic to come at them. Eventually a long-range shot from Tommy Gemmell hit the Inter net then, on 84 minutes, Stevie Chalmers diverted a similar effort from Bobby Murdoch. As fans and shirtless players thronged around the pitch afterwards, a celebrating Bill Shankly framed the occasion perfectly, famously turning to his victorious compatriot Jock Stein and saying, 'John, you're immortal now!'. 
He was right. While Shankly's Liverpool had been undone by Inter in a controversial semi-final two years earlier, Stein's Celtic had triumphed. As a team, the Lisbon Lions were granted the kind of reverence given to England's World Cup winners the year before, their day in the sun a golden moment in time.
The side won five trophies that year but lost a brutal World Club Championship to Argentina's Racing Club over three legs towards the end of 1967. There was further disappointment in the 1970 European Cup Final, the Hoops coming through a bruising semi-final with Don Revie's Leeds. The home leg at Hampden had attracted a crowd of 136,505, a record for UEFA competitions.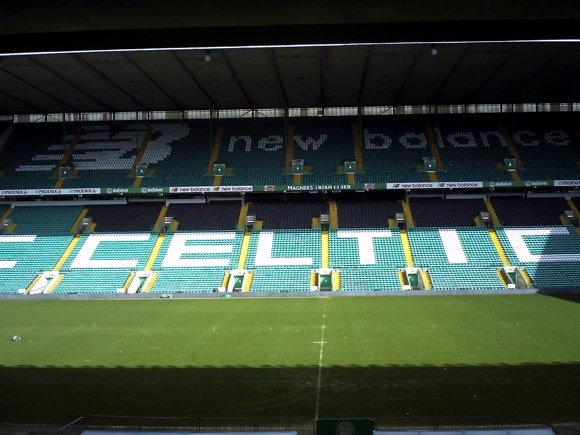 Such was the pool of young talent in Scotland at this time that the Lisbon Lions were replaced reasonably quickly by the so-called Quality Street Gang, youngsters such as striker Kenny Dalglish, midfielder Lou Macari and right-back Danny McGrain coming through the ranks around 1970. This allowed Stein's men to set a then record nine titles, the last in 1974 coming shortly before the manager's near fatal car crash.
Dalglish and Macari became major stars at Liverpool and Manchester United, but McGrain stayed for nearly two decades at Celtic Park, winning seven titles altogether. By then, Stein had left for Leeds and one-club captain Billy McNeill had taken over the managerial role, battling a resurgent Rangers. At his disposal he had young talent such as striker Charlie Nicholas, soon to head south of the border, and classy midfielder Paul McStay, who stayed for a stellar career at Celtic.
It also happened to dovetail with the greatest era in Rangers' history, spending big, attracting top names north of the border and winning nine titles straight. Europe no longer meant mysterious ventures behind the Iron Curtain but money-spinning ones in the Champions League. Celtic had picked the wrong time to dip. Twice in the early 1990s, the Hoops didn't even qualify for Europe, and one season, the club – Celtic! – couldn't even find a shirt sponsor.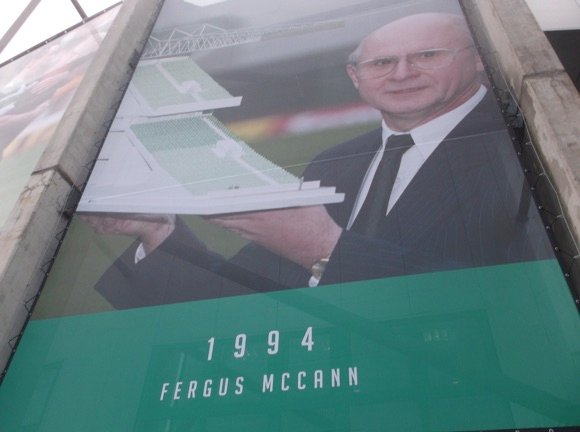 McNeill's second stint as Celtic manager was not a happy one, and he left under a cloud. As the much-maligned management pondered over a new stadium and the club teetered on bankruptcy, Stirling-born Canadian businessman Fergus McCann stepped in to save the day. Reconfiguring the club's finances, bringing the old Parkhead ground into the modern age as the impressive Celtic Park, he then turned his attention to the team, taking the unprecedented step of bringing in a foreign manager.
Feyenoord legend Wim Jansen, who had played against Celtic in the 1970 European Cup Final, brought with him Swedish striker Henrik Larsson. The Hoops duly prevented Rangers from winning a tenth straight title by claiming the crown in 1998. Long starved of success, Celtic fans took Larsson to their hearts and the 1994 World Cup star responded by hitting 30 goals a season, coming back from serious injury just in time for the arrival of Martin O'Neill as manager in 2000. 
With Irish financier Dermot Desmond now the major shareholder, Celtic upped their game, bouncing back from the disgrace of losing to Caledonian Thistle in the Scottish Cup. In what was the club's finest epoch since '67, Martin O'Neill's Celtic won the domestic treble in 2000-01, reached the lucrative group stage of the Champions League three times and a European final for the first time since 1970. 
Brushing Liverpool aside at Anfield in the quarter-final, Celtic faced José Mourinho's Porto in the UEFA Cup final of 2003. Some 80,000 Celtic fans made it a memorable, trouble-free day in Seville. Played at the otherwise unused and remote Estadio Olímpico on the island of La Cartuja, the game burst into life either side of half-time when Porto's lead was twice pinned back by Henrik Larsson. 
With key defender Joos Valgaeren on a yellow for much of the game, Celtic were reduced to ten men in extra-time when his fellow centre-back Bobo Baldé was shown a red. A late winner by Porto's Derlei sent the heartbroken green-and-white horde walking back to Seville with no UEFA Cup, no sense of justice and no taxis.

Also on the losing side that day, Martin O'Neill's key midfielder Neil Lennon would remain integral to the team after his compatriot's departure to care for his ailing wife in 2005. Incoming manager Gordon Strachan made his Lennon captain, signing mercurial Japanese international Shunsuke Nakamura for his visionary midfield play and prodigious free-kicks. 
Celtic duly claimed three straight titles and, after a bizarre 5-0 tonking at unsung Petržalka of Slovakia, put in some memorable European performances. The Hoops qualified for the knock-out round of the Champions League after a memorable win over Manchester United, Polish keeper Artur Boruc keeping out a late penalty and subsequently Kaká's Milan for two periods of 90 minutes. The Brazilian's lone strike in extra-time at the San Siro settled matters – but Celtic had given as good as they got.
The following season, Celtic gained revenge over the opponents in the group stage but came up against Messi's Barcelona in the Round of 16, losing 3-2 in Glasgow after twice taking the lead, then 1-0 at the Nou Camp. In between taking on the world's best as near equals, Celtic were fulfilling league fixtures with the likes of St Mirren and Caledonian Thistle. Both team and crowd then raised their game for European nights, magical occasions on a par with the great ones of the Stein era.
After another dip, Celtic picked up with the return of Neil Lennon as manager in 2010. Though Rangers had the edge in the league, the expense of doing so would cost them dear. As their rivals went into financial meltdown, Celtic celebrated their 125th anniversary with a pulsating 2-1 victory over Messi's Barcelona in the group stage of the Champions League. The late goal from teenage European debutee Tony Watt will live long in the memory, as will the saves by goalkeeper Fraser Forster. 
Defeat to Juventus in the knock-out round had an air of inevitability, Celtic now pitted against clubs with five times more financial clout. At home, with Rangers demoted, the Hoops could lord it over the rest, finishing 2013-14 29 points (!) ahead of Motherwell.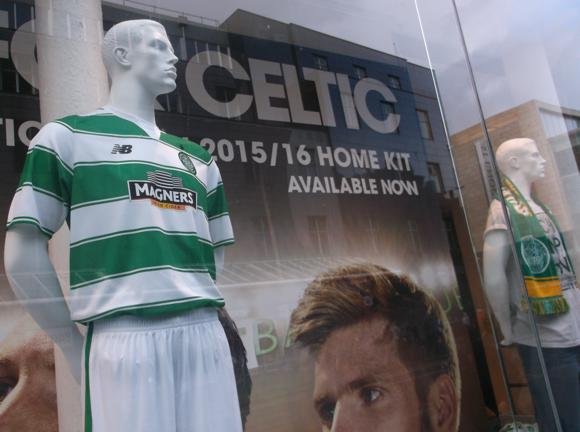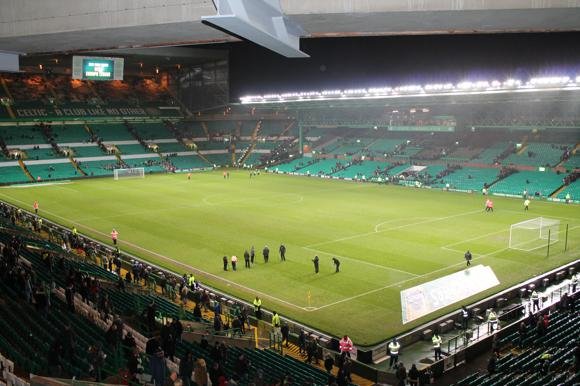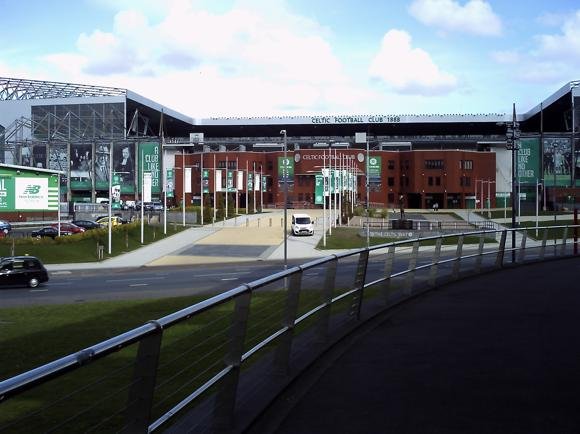 Many were surprised by Lennon's departure in 2014 – but even more by his replacement, little-known Norwegian Ronny Deila. Barely tested at home, Celtic failed to ignite in Europe. Three days after defeat to a resurgent Rangers on penalties in the Scottish Cup semi-final in 2016, Deila announced his departure.
His replacement, Brendan Rodgers of Liverpool fame, at last saw a big name in the managerial seat at Celtic Park – although this counted for nothing when he lost his first game in charge, a shock 1-0 defeat to Lincoln Red Imps of Gibraltar.
Rodgers duly earned his spurs by keeping Rangers at bay and winning two consecutive domestic trebles – but his departure for Leicester halfway through a third in 2018-19 earned him few friends at Celtic Park. Neil Lennon duly returned to win a 50th Scottish title and achieve a treble treble.
This was followed by a fourth in 2019-20, and a ninth straight title, but in Europe, defeats to AEK Athens and CFR Cluj led to plodding campaigns in the shallower waters of the Europa League. In 2020, Lennon's Celtic even found Hungary's Ferencváros a bridge too far. As Steven Gerrard's well-organised Rangers ran away with the league in 2020-21, Celtic were in crisis mode, illustrated by defeats to Ross County and St Mirren.
Despite defeats to Scandinavians Midtjylland and Bodø/Glimt in Europe, Celtic showed real promise under Lennon's replacement, Ange Postecoglou, his Japanese signings Kyogo Furuhashi and Reo Hatate showing genuine class in a long unbeaten league run. It would lead to a recapturing of the title from Rangers, and a dream start to the Champions League group stage at home to champions Real Madrid in September 2022.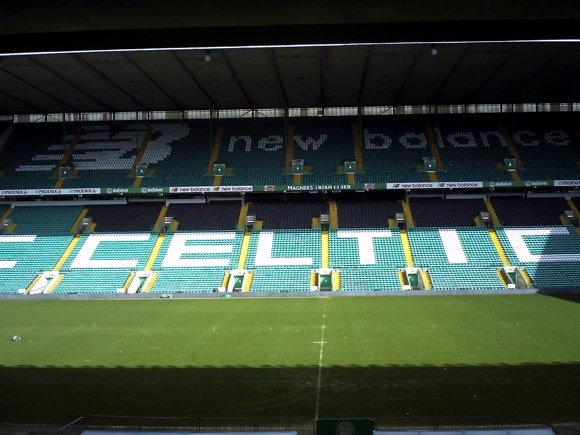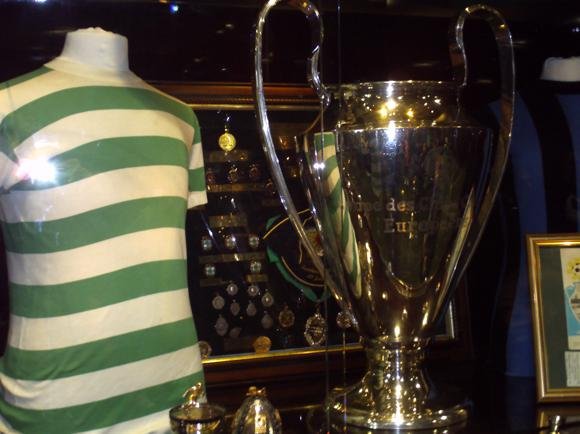 The field of dreams – and the stands around it
With a capacity of nearly 61,000, Celtic Park is the biggest football stadium in Scotland. Right in the Celtic heartland of Glasgow's East End, aka Parkhead as it is still referred to, the home of the Hoops lies close to where they played their first match in 1888. As a classic, turn-of-the-century football ground, it was conceived by stadium supremo Archibald Leitch, also responsible for Hampden and Ibrox.
Post-war improvements first came with the Stein era, floodlights and roofed stands, notably over the home West Side and the so-called 'Jungle' of the North Terrace. Further modernisations coincided with the club's centenary in 1988: the 'Jungle' was effectively dismantled and seats installed, before being demolished completely in 1994.
This was part of a complete, £40 million redevelopment scheme through the 1990s that transformed Celtic Park. Three tall stands now rise around the historic main South one, with the most noise coming from the Safe Standing area in the north corner of the East Lisbon Lions Stand. A considerable success since being introduced in 2016, it allows 2,600 supporters, the passionate Green Brigade ultras among them, to enjoy the game bouncing up and down in safety, with plenty of space to do so. This is rail seating, of the type used around Germany, which can be adapted into actual seats for European games.
Traditionally, in the pre-1994 days of actual terracing, the Celtic end was the Jock Stein West Stand. Away fans are allocated sectors 119-120, accessed through gates 66-67, in the south-east corner of the ground between the Main Stand and Lisbon Lions Stand. Some seats are restricted view and slightly cheaper.
For Old Firm games in 2021-22, Celtic came under fire for not allocating tickets to Rangers fans – although there had been an agreement between the two clubs not to allow in visiting supporters earlier in the season while pandemic restrictions were still in force. While the likelihood is for each club to agree to around 900 rival fans in future, the days of 7,500 allocations are almost certainly long gone, given the increase in season-ticket holders at both Parkhead and Ibrox.
Going to the ground – tips and timings
Celtic Park is east of town, a 30min walk along pub-lined Gallowgate from Glasgow Cross. From Argyle Arcade between Glasgow Central and Argyle Street stations, via Glasgow Cross, First Buses 2, 61, 240 and 255 run every 10-30mins each, including Sundays – alight at Parkhead Forge Shopping Centre 10mins away and it's a short walk to Celtic Park.
Alternatively, from Glasgow Central station, trains to Bridgeton (5mins) or, slightly closer, Dalmarnock station (7mins) leave you within a 10min walk to the ground. on the London Road side, with no pubs around. Trains normally leave from platform 15 at the far end of Glasgow Central or 16-17 at lower level.
The sat nav code for Celtic Park is G40 3RE. There is little to no stadium parking – the club advises that the limited places available at the Lisbon Lions car park (G31 4JU, Janefield Street/Springfield Road) get snapped up very quickly. You should find street parking off London Road (G40 3BB), near Bridgeton station, though it can be hit and miss. Glasgow Cross car park (Spoutmouth, G1 5AX) near the Barras market has 72 spaces and charges £6.60/up to 3hrs, £4/flat rate from 6pm, £5 flat rate Sun. From there, jump on any of the First Buses listed above, or it's a 25min walk.
Buying tickets – when, where, how and how much
Many home league games are sell-outs, and nearly all will be close to full capacity. Buying online is pretty much the only way to guarantee a seat, although the ticket office (Mon-Fri 11am-2pm) alongside the Superstore at Celtic Park also distributes, in theory. Tickets go on sale around three weeks in advance of the fixture.
Unless it's an early round of the cup or a particularly unattractive league fixture, there's no buying on the day. Visiting supporters should source from their respective clubs well in advance. For all enquiries, contact tickets@celticfc.co.uk.
Prices start at £30, seniors £20, under-13s £12.
Shirts, kits, merchandise and gifts
The main Celtic Superstore (Mon-Fri 9am-5.30pm, Sat 9am-6pm, Sun 11am-5pm) is behind the main South Stand at Celtic Park, nearest London Road. There are other outlets at 154 Argyle Street (same opening hours) in the city centre, Glasgow Airport (daily 8am-4pm) and Braehead Shopping Centre (unit 154, Mon-Fri 10am-9pm, Sat 9am-6pm, Sun 10am-6pm).
First worn in the early 1900s (before then, it was stripes), the green-and-white hoops of Celtic famously featured no numbers on the back, not even for the European Cup final of 1967. It wasn't until 1975 that UEFA insisted Celtic players carry shirt numbers, and another 20 years before they came in for domestic fixtures. Today, the hoops feature a single gold star above the badge, signifying the '67 triumph. Second-choice are currently all dark green, bizarrely with no gold star over the badge.
Retro tops include ones from 1988, 1993-94 and 1996 – note that CR Smith, once the club's long-term sponsor, is a local firm who fix up people's windows and conservatories. Heritage shirts from 1967 carry the message 'European Cup Final Lisbon 1967' where the badge should be – like numbers, players wore no badges on their shirts until later in the 1970s. Other souvenirs include an entire library of Celtic histories, a DVD heritage collection and fridge magnets showing Billy McNeill leading the team out at Lisbon.
Explore the ground inside and out
Tours (£13.50/under-12s £8, Mon-Fri 11am & 1.30pm, non-match Sat-Sun, 11am, 11.30am, 12.30pm, 1pm, 2pm & 2.30pm) last 1hr and take in the dressing room, boardroom, tunnel and dugout. 
There are also various Tour & Dine packages available. For all enquiries, contact stadiumtours@celticfc.co.uk.
Pre-match beers for fans and casual visitors
All bars along main Gallowgate running east of town are passionate Celtic haunts, with neutrals usually welcome. Away fans are best advised drinking in town before getting the bus or train east.
For those strolling up Gallowgate, first ports of call are the traditional Hielan Jessie (No.374) and the Saracen's Head ('Sarry Hied' at No.209), another Celtic madhouse in the build-up to kick-off – as is the nearby Bar 67. 
Also popular are The Drover Bar at No.447, with TV football and a pool table and, on a facing corner, the partisan Wee Mans Bar at No.429.
Closest to the stadium, the Old Black Bull (Nos.1316-1318) exudes tradition – a pub of this name stood on this site back in 1760. Right by the ground on Springfield Road, the Oak Bar is still known as the Clanny as it operated under the name of The Clansman for many years, serving generations of Celtic fans. 
The nearest bar to Celtic Park, right by the Lisbon Lions car park where London Road meets Springfield Road, the renovated Real McCoy differs from the more basic, traditional pubs on Gallowgate by going big on food, international lagers (Moretti, Corona) and regular DJs. 
Further back down London Road, at No.1524, Celtic supporters' buses from Lanarkshire park outside the Celtic Social Club for a pre-match pint amid plentiful memorabilia. 
In the Jock Stein Stand at the stadium, the Kerrydale Bar offers live music and big-screen football to home fans, pre- and post-match. Also here, the Number 7 restaurant accommodates match packages and opens to the public at weekend lunchtimes, £23 for a three-course meal, pitch views free. Note that all transactions at the stadium are cashless.