A fan's guide – the club from early doors to today
England's most successful football club, Manchester United haven't come near a league title since the departure of legendary manager Sir Alex Ferguson in 2013. Bowing out after picking up his 13th Premier League in 26 years, the Scot had transformed a club previously transformed by another Scot, Sir Matt Busby, in the 1960s.
Since then, United have picked up silverware – three domestic cups, the Europa League in 2017 – but Old Trafford has most notably witnessed protests and disappointment. The controversial ownership of the Glazers, saddling the world's richest club with significant debt, first gave rise to breakaway, supporter-backed FC United of Manchester, then led to fiery demonstrations, one causing the postponement of a fixture with Liverpool in May 2021. 
A few days before, as if they weren't unpopular enough, the proprietors had seen fit to make United founder members of the hare-brained and short-lived European Super League. Executive vice-chairman Ed Woodward, responsible for so much of the club's global sponsorship, duly resigned.
United were founded as Newton Heath in 1878, a railway team that played in green and gold. In 1902 came the change to the more familiar name, and familiar colours of red and white. Within ten years Manchester United had won the league and FA Cup.
Mediocrity followed until the arrival of Matt Busby as manager in 1945. Placing faith in youth, ex-City stalwart Busby fielded rare talents such as Bobby Charlton and, most notably, Duncan Edwards. These high-scoring pioneers became England's first representatives in the European Cup in 1956-57 but a season later, on February 6, 1958, many of the team perished in an air disaster in Munich.
Busby, so close to death he was given the last rites, then built a team around fellow survivor Charlton and key new signings Denis Law and Belfast-born George Best. Probably the most talented player Britain has ever produced, Best was a mercurial winger and pop icon, typified by his stunning dribbled goal to help United win the European Cup in 1968, significantly ten years after Munich.
Best lost himself to alcoholism, Busby bowed out and United trod water until Ferguson came in as manager in 1986. Inheriting midfield dynamo Bryan Robson, Ferguson re-established United's credibility and brought silverware back to Old Trafford, in particular the inaugural Premiership title of 1993.
Ferguson's star figure was Eric Cantona, a Frenchman who lit up the Premier like no other player. Ferguson also brought in talent from United's successful youth teams of 1992 and '93, David Beckham, Ryan Giggs, Paul Scholes and the Neville brothers. Beckham became a national icon and inherited Cantona's legendary No.7 shirt.
United became England's top club and, despite trailing 1-0 for most of the game, dramatically won the Champions League over Bayern Munich with two last-gasp goals in the treble year of 1999.
The following decade was dominated by the highly leveraged takeover of the club by Malcolm Glazer. While Ferguson remained in place, and United shared monopoly of the Premier with Arsenal and, later, Chelsea, fans dressed in the green and gold of Newton Heath to stage regular protests. Beckham left in 2003, shortly before teenage prodigy Wayne Rooney joined from Everton.
Winners of the Champions League in 2008, and a record 20th league title in 2013, Manchester United remained a huge global brand and European football superpower despite the trials and tribulations post-Ferguson.
Ferguson proved a hard act to follow, first for David Moyes, then for miscast Louis van Gaal. With José Mourinho's arrival in 2016, there should have been enough quality for a title challenge. Despite promising young striker Marcus Rashford breaking through, the weight of expectation on €105-million Paul Pogba proved too heavy. Rooney, too, divided opinions despite becoming the club's all-time top scorer halfway through the season. 
He had a walk-on role in the 2017 Europa League Final. It was veteran Swede Zlatan Ibrahimović who saved United's season, scoring all three to beat Saint-Étienne in the Europa League, and two to beat Southampton in the 2017 League Cup Final. Injured for the Europa League final, Ibrahimović watched his teammates make light work of Ajax in Stockholm. Returning to his first club Everton, Rooney changed places with explosive Belgian striker Romelu Lukaku, whose prolific start to 2017-18 soon justified his £75 million price tag. 
The 19-point gap between United and local rivals Manchester City in the 2017-18 league campaign told its own story. Come December, Mourinho was out, replaced by ex-United star Ole Gunnar Solskjaer. A successful run in 2019 led to his permanent appointment, and the key signings of Bruno Fernandes and Edinson Cavani. Finishing league runners-up 12 points behind Manchester City, United were favourites to win the Europa League again in 2021 but fell to an elongated penalty shoot-out against a sparky Villarreal in the final.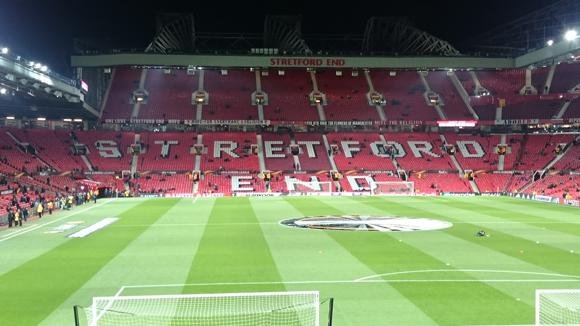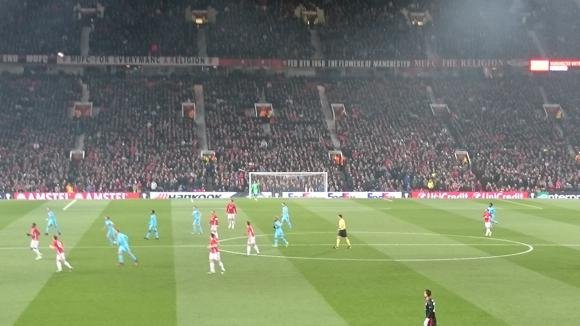 Solskjaer's luck soon ran out, however, despite an string of life-saving goals in the Champions League by Cristiano Ronaldo, making a surprise return to Old Trafford more than a decade after he left it. An abject 5-0 home defeat to Liverpool ranked as the lowest United had sunk in living memory – until a 4-1 loss at Watford a month later. 
Club stalwart Michael Carrick held the tiller until the curious appointment of German pressing supremo Ralf Rangnick, just as debate raged on the relative value of a 36-year-old Portuguese goal machine to a team with conceding with ease.
In the end, Ronaldo ended the campaign as top scorer with 24 in all competitions. Rangnick duly passed the poisoned chalice of Manchester United manager to Erik ten Hag. The Ajax legend soon handled the departure of Ronaldo following a controversial interview while restoring the pep to Marcus Rashford's step. 
Scoring 30 in all competitions, the Manchester-born former wonder boy emerged from Ronaldo's shadow to score in United's shock comeback win in the derby and their League Cup triumph over Newcastle at Wembley. The arrival of his England colleague Mason Mount before the 2023-24 season augured well for Rashford's continued rehabilitation.
The field of dreams – and the story behind it
The Theatre of Dreams', Old Trafford can accommodate just over 74,000, making it the biggest club ground in England. If a mooted second tier is added to the South Stand, capacity will go beyond 80,000.
Unveiled in 1910, Old Trafford, set by the Bridgewater Canal, was conceived by great Scottish stadium architect Archibald Leitch, responsible for Anfield, Highbury and Hampden Park. Seriously damaged by German bombing, it reopened through the 1950s and saw significant renovation for the 1966 World Cup.
A new North Stand was built in time for Euro 96, and smaller later expansions have set Premiership attendance records. The three-tier North Stand above United Road, since named after Sir Alex Ferguson, houses the Red Café and Manchester United Museum. The facing smaller South Stand accommodates VIPs, media and the dug-outs. The West Stand is the former Stretford End, home of United's hard-core following, while the East Stand houses the United Megastore.
Away fans are allocated a corner (currently sectors STH229/E230-233), between the East and South Stands. Outside the East Stand, on Sir Matt Busby Way, stand statues to Best, Law and Charlton, and Busby himself.
Going to the ground – tips and timings
The match-day Manchester Utd Football Ground (FC Halt) rail station has long been closed for safety reasons. Three stops on the Metrolink tram network are within walking distance of the stadium. From Piccadilly, take the purple line or pick up the green line at St Peter's Square, direction Altrincham, to Old Trafford (15-20mins, single £2.80, return £3.90), right by the cricket ground. Exit the station into Brian Statham Way, head up Warwick Road until the junction of Chester Road and Sir Matt Busby Way. The stadium is ahead. Allow 15 minutes.
Away fans might find it easier to use the new Wharfside station on the red line, changing at Cornbrook from Piccadilly/St Peter's Square – it's just over the road from the Premier Inn, a short walk from the ground. One stop away, Pomona, also on the light blue and orange lines from Piccadilly/St Peter's Square, is 10-15min away along the waterfront and may be quieter.
The sat nav code for Old Trafford is M16 0RA. There's no parking at the ground, and limited street parking nearby. The club also sells limited parking spaces per fixture.
The best option is to use the Quayside MediaCityUK mall (M50 3AH) at Salford Quays, which charges £4.40 for up to four hours. From there, walk over to Salford Quays – the easiest option for pre-match drinks for away fans – and the Metrolink (light blue line/orange line) to Pomona. The MediaCityUK stop itself also works on Sundays.
Further up the light-blue line at Ladywell (M5 5AT), there are 250 free secure parking spaces at the Metrolink station. From there, it's direct to Pomona 20min away. Many also use the P&R at Altrincham station (WA14 1EN), direct to Old Trafford. 
On non-match days, stadium car park E2 is free to use, sat nav M16 0SZ.
Buying tickets – when, where, how and how much
Availability is extremely limited for most league games. The three types of annual membership – Lite (£25, by direct debit £20, 16-17s/over-65s £23/£18, under-16s £15, Full (£43.50/£40.50, 16-17s/over-65s £38.50/£35.50, under-16s £28.50) and Premium (£68.50 across the board) – all allow the holder to buy one ticket per person as and when available. The dearest option also provides priority season-ticket access. 
Signing up for the season-ticket waiting list requires a deposit of £100. Sign up for ticket alerts here. The club also offers a number of hospitality packages. 
Should tickets be available, prices average around £40 in the Sir Alex Ferguson Stand (18-20s £30, 16-17s/over-65s £20, under-16s £13 anywhere in the ground). For earlier rounds of the cups when non-members may buy tickets, it's £5 dearer in each category and age group. Away fans pay £30, over-65s/under-18s £20, under-16s £15.
For all ticket information, contact the club on 0161 676 7770 (Mon-Fri 8am-6pm, match days from 3.5hrs before kick-off).
Shirts, kits, merchandise and gifts
Beneath the East Stand, the Manchester United Megastore (Mon-Sat 9.30am-6pm, Sun 11am-5pm, match days from 9.30am, store closed during match) attracts a million customers a year, drawn by some 800 products. Current curiosities include United Review, an illustrated history of Manchester United match programmes, and a series of Paul Smith-branded merchandise – laptop cases, credit-card holders – covered in classic MUFC rosettes. 
As well as replica shirts – currently a smart version of the traditional red with a black collar and adidas shoulder stripes, third choice a classic white with a red collar, second kit a Fluminense-type dark green with white-and-red pinstripes – there are retro tops in '68 blue and '63 red.
There's also an official match-day merchandise kiosk behind the Sir Alex Ferguson Stand.
Explore the club inside and out
Museum & Stadium Tours (North/Sir Alex Ferguson Stand, advance £25, reduced £18) run most days 9.30am-5pm. The huge, three-floor museum contains rooms dedicated to Sir Matt Busby and Munich, and an impressive walk-through exhibit presenting the story, game-by-game, of the 1999 treble.
Other tours include 'Legends' led by an ex-player, and stadium visits coupled with a barge cruise or a meal at the Red Café.
Pre-match beers for fans and casual visitors
Away fans in colours are best directed to outlets at the Salford Quays, a 15-minute walk from the ground. On the waterside near MediaCity facing Old Trafford across the water, CraftBrew refers to both beer and coffee, sleek Lime has a popular terrace and TV sport, while award-winning TheDOCKyard goes big on artisanal ales and alfresco imbibing. Closer to Exchange Quays station, family-friendly chain such as Matchstick Man, festooned with TVs.
On Chester Road, classic pre-match pubs for United fans and neutrals include The Trafford (No.699), decked floor to ceiling in United memorabilia (even down to the red pool table), and, diagonally opposite, The Bishop Blaize, a screen-lined Wetherspoons whose bar features the oar swiped from the final scene of Ken Loach film Waiting For Eric, signed by Cantona himself.
For a quick bite, the Lou Macari chip shop, Legends and the United Café (with seating inside) await as you approach the East Stand from the corner of Chester Road/Sir Matt Busby Way. On the north-east side of the ground by the canal, Cafe Football in the themed hotel of the same name is over-18s only on match days but otherwise open to non-guests. If you haven't reserved a table, there should be space at the bar. Later in the evening after the game, the bar only serves hotel guests. Draught options include Tuborg, Tetley's, San Miguel and Guinness, while burgers dominate the main menu.
On the third floor of the North/Sir Alex Ferguson Stand, the themed Red Café by the museum exit provides steak or fish and chips before United and City do battle on the table-football table. Draught beers include Heineken and Worthington's bitter. Match days are reserved for VIP packages.