The field of dreams – and the story behind it
Built for the 2011 Rugby World Cup, the Forsyth Barr Stadium is the home of the Highlanders Super Rugby team, adapted for soccer for major occasions such as the U-20 World Cup in 2015 and the Women's World Cup of 2023. Its capacity of 30,000 suits such events, though is far too capacious for the modest needs of the domestic round-ball game.
Mainly funded by Dunedin City Council, which owns it, the Forsyth Barr drops its sponsored name, representing a local investment company, for global events. It becomes either the Otago Stadium after the region that surrounds it, or the Dunedin Stadium. Its opening not only allowed the city to stage such international events but shifted the geographic focus from South Dunedin to North, in footballing terms, at least.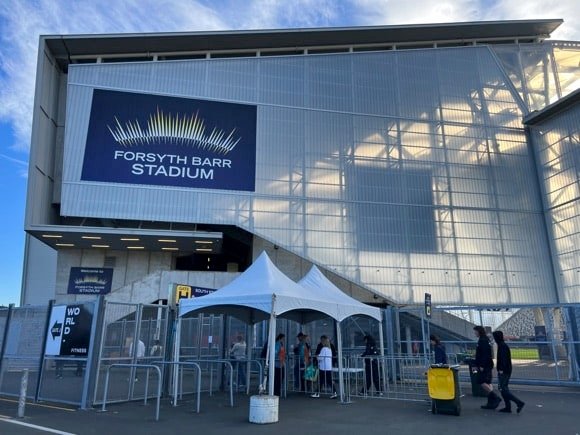 The stadium, designed by Populous of Wembley and Emirates fame, is unique in that it is completely covered yet has a natural grass pitch – the first such arena in the world, in fact. Rainwater is collected from the roof to irrigate the hybrid surface, installed by the same Desso GrassMaster system as used at Wembley, Anfield and the Nou Camp, among very many others.
Flexibility is the key here. The Forsyth Barr can welcome Ed Sheeran one day, hold a trade fair the next, then a major rugby fixture three days later. Around the pitch, the main Speight's Stand contains the VIP and media seats, the North Stand runs along the opposite sideline, the Mitre 10 Mega Stand, ie behind the west goal, is where the loudest rugby fans go, and the Forsyth Barr Stand is behind the east goal.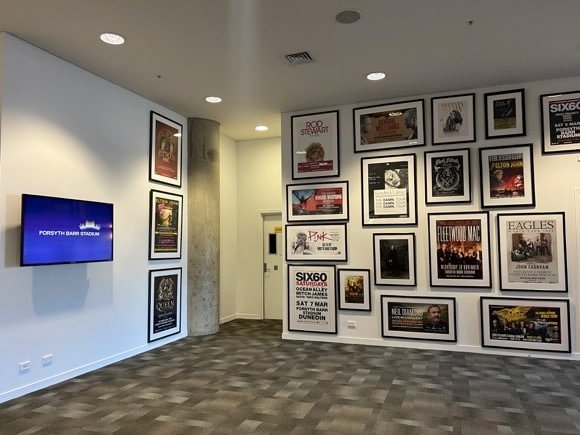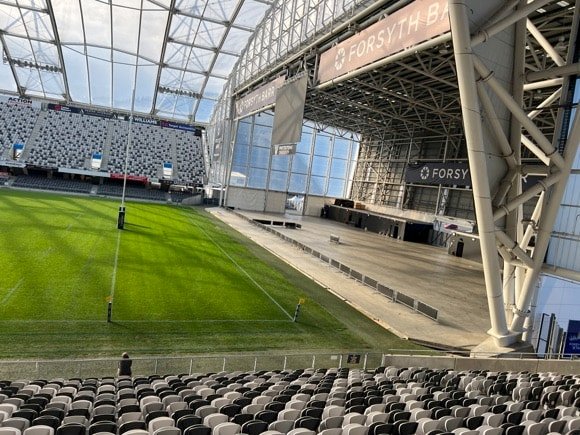 Going to the stadium – tips and timings
A network of buses serves the city. The standard cash fare is NZ$3 or it's NZ$2 with a top-up Bee Card. The stadium is a 20min walk from town up Anzac Avenue. During the Women's World Cup, ticket holders can use the free shuttle buses that run between the Octagon in town and the stadium.
Pre-match beers for fans and casual visitors
One of Dunedin's key breweries, Emerson's has its one of its outlets just over the Water of Leith from the stadium. This stylish tap room-cum-restaurant offers a full menu and range of beers. Among the nearly 20 on tap, you'll find Orange Roughy pale ale, Bird Dog India pale ale and Snake Oil pilsner.