A fan's guide – the club from early doors to today
French champions in 2017, AS Monaco required a Russian billionaire and young French talent to get to the top. Maintaining superiority, though, has proved a tougher challenge. Champions League runners-up in 2004, Monaco were facing third-flight football when Dmitri Rybolovliev bought 66% of the club from the ruling Grimaldis.
Until then, Monaco had been a family business. Formed by a fusion of local sporting associations in 1924, Monaco abandoned amateur status in 1933, soon moving into the original Stade Louis II in Fontvieille. The club had been based at the Stade des Moneghetti, in Beausoleil, France – AS Beausoleil had been a founding element in 1924.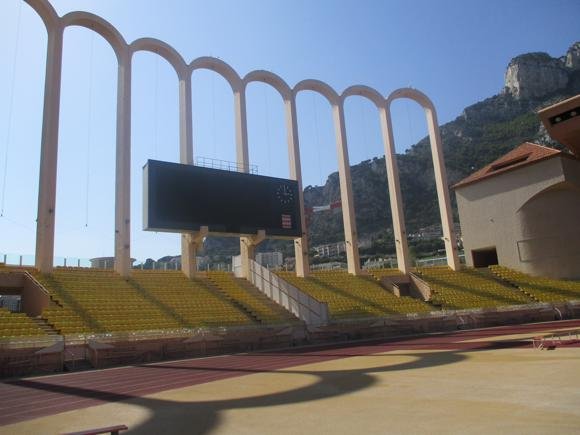 Real professionalism came with Prince Rainier III, who provided significant financial backing. Accession to the top flight in 1953 encouraged the arrival of coach Lucien Leduc. With later national team manager Michel Hidalgo as captain, Monaco won the French Cup in 1960.
Rainier's actress wife, Princess Grace Kelly, designed the now iconic red-and-white diagonal shirt, and Monaco went on to win the league for the first time. Still with Leduc as coach and Hidalgo as captain, they repeated the feat in 1963, doing the double.
Europe, though, was not a happy hunting ground. Hidalgo's Monaco lost to Rangers and Internazionale, and even the title wins of 1978 (under a returning Leduc) and 1982 led to short campaigns.
Everything changed when Arsène Wenger arrived in 1987. Signing Glenn Hoddle and Mark Hateley, Wenger won the title in his first season – then signed George Weah. Quarter-finalists, semi-finalists then finalists in various European competitions, Monaco were an exciting team to watch – and at a newly built Stade Louis II.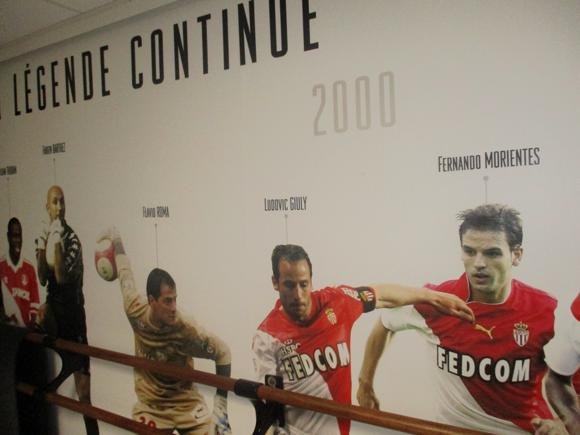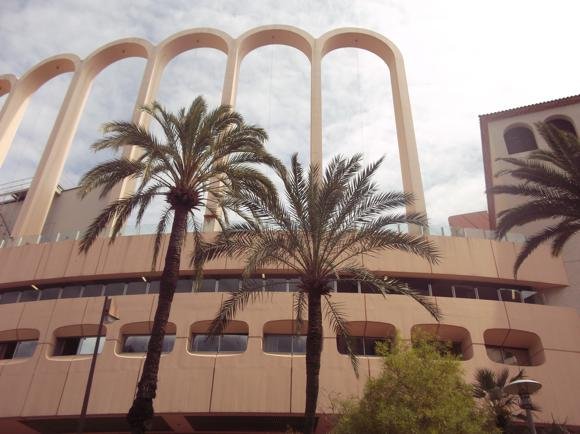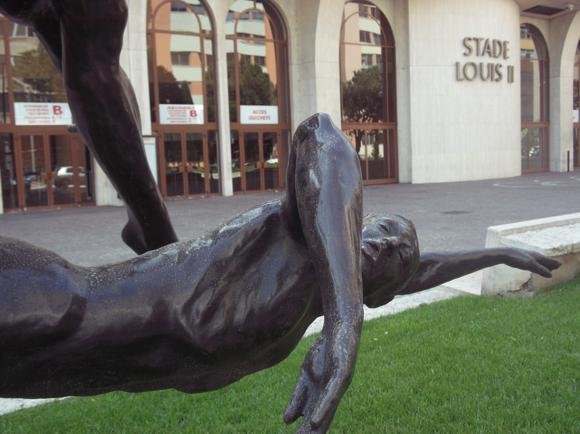 Despite goals from Weah and Jürgen Klinsmann, Monaco bowed to Marseille's domination at home, while bringing later World Cup winners Thierry Henry, Manu Petit and Lilian Thuram through the ranks.
After Wenger came Jean Tigana and Claude Puel, notching a league title each – but the cost of stars such as Sonny Anderson, John Collins and Marco Simone was beginning to tell. Goals from Fernando Morientes, Ludovic Giuly and Dado Prso led to a run in the Champions League in 2003-04, 3-1 wins over an all-star Real Madrid and Chelsea providing memorable nights at the Stade Louis II.
An early injury to the influential Giuly saw Jose Mourinho's Porto take the upper hand in the final, eventually won 3-0. Giuly and coach Didier Deschamps soon exited as financial problems and boardroom reshuffles blighted ASM. When billionaire Dmitri Rybovliev arrived in 2011, Monaco were bottom of Ligue 2.
Saved from relegation by coach Marco Simone, the former Monaco title-winner was rewarded by being replaced by his compatriot Claudio Ranieri for the successful 2012-13 campaign.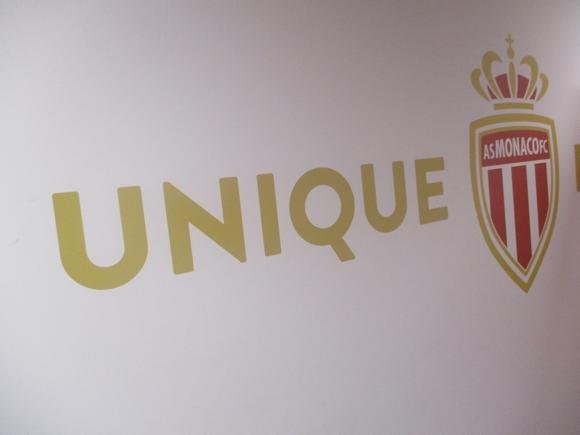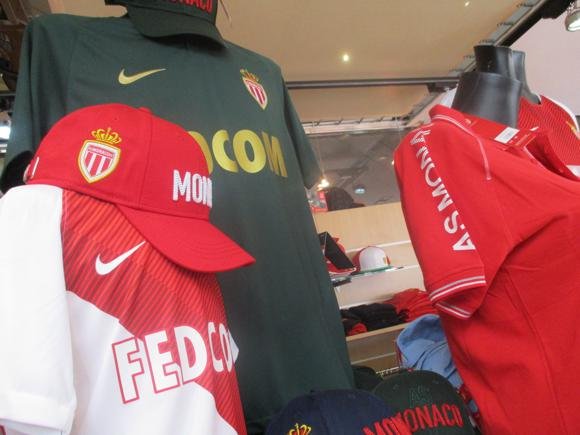 Back in Ligue 1, Monaco spent €50 million on Radamel Falcao from Atlético Madrid, and €60 million on João Moutinho and James Rodríguez from Porto. Attracted by sky-high, tax-free salaries, another dozen came on free transfers or loan returns, including Eric Abidal and Ricardo Carvalho.
Not even the later arrival of Dimitar Berbatov could prevent Paris Saint-Germain from romping away with the league. Behind the scenes was an ongoing legal dispute over Monaco's tax-free status and rampant overspending. 
All this came to a sudden stop after Rybolovliev was ordered to pay the most expensive divorce settlement in history in May 2014. Duly offloaded were star Colombians Falcao and Rodríguez, leaving behind them an average side with little popular support.
But with goals from teenage prospect Anthony Martial, Monaco finished a creditable third in 2014-15, losing narrowly to Juventus in the quarter-final of the Champions League. Martial was duly sold to Manchester United in September 2015 – a few days after he and his teammates failed lift Monaco past Valencia over the final qualifying hurdle for the Champions League 2015-16.
Better was to come in 2016-17. Expert in finding young talent from top French academies, Monaco brought in attackers Kylian Mbappé and Thomas Lemar, and Portuguese coach Leonardo Jardim had them speed through the terrified defences of Ligue 1. 
Not only in France, though – that season Jardim's Monaco beat Spurs home and away in the Champions League, before spanking Manchester City 3-1 at the Stade Louis II. Falcao had also returned from his on-loan wanderings and was scoring again – at City and against Borussia Dortmund to take Monaco to a first Champions League semi-final since 2004.
Although outclassed by Juventus, Monaco already had the French league sewn up. Few teams can have so richly deserved a title as ASM that season, scoring 107 goals, losing only three times in 38 games and finishing a full eight points ahead of Qatari-sponsored Paris Saint-Germain.
From there, though, the mighty fell. Mbappé went to PSG for the second biggest transfer fee in world history, Lemar left a season later. Jardim shuffled his injury-ridden pack and, although coming a creditable second above Lyon in 2017-18, Monaco had lost their mojo. 
Two Champions League group stages came and went without victory, and the return of old boy Thierry Henry as coach proved a laughable disaster. Jardim was duly persuaded back to wage a battle against relegation.
Monaco stayed up, just, but it may take a while before the benefits of a new €55 million training centre are seen on the pitch.
The field of dreams – and the stands around it
A stylish feat of engineering by Cap d'Ail harbour where Monaco meets France, the Stade Louis II is set beside the original Louis II, also named after the prince who ruled either side of World War II.
It was Louis II, husband first to a cabaret singer then an actress, who introduced organised sport to the principality. The football club was formed in 1924, the Grand Prix inaugurated in 1929. Ten years afterwards, a simple, one-stand stadium was opened in the district of Fontvieille.
Creating a modern version alongside was part of a major project of land reclamation, 22 hectares in all, which expanded Fontvieille. The stadium occupies only three hectares – the central part of Trafalgar Square covers one – so architect Henri Pottier was forced to find savvy solutions to Monaco's space problems.
Set on several storeys of car park, offices, a sports hall and Olympic-sized pool, the pitch is surrounded by roofed stands on three sides, each containing floodlights. On the open, harbour side, nine arches lend the stadium with its signature look.
Surrounded by a running track – the Louis II has been a stage for major international athletics meets as well as UEFA Super Cup finals until 2012 – the stadium can hold 18,500.
Given that the population of Monaco is only 10,000 more than this, full houses are rare. The average attendance for 2018-19 barely reached 9,000 – the smallest in France's top flight.
Away fans are generally allocated the arches end, Populaires, opposite what passes for a home end, the Pesages. Prince Albert II and his VIP guests are accommodated in the land-facing Tribune d'Honneur.
Going to the stadium – tips and timings
At Monaco-Monte Carlo station, the series of exit levels lead you either up to Boulevard de Belgique and bus 5 (to the left as you exit at street level) or down to Port Boulevard Albert Ier and bus 6 – both heading for Fontvieille (every 10mins, 10min journey time).
The Fontvieille stop is near the main stand. Heading back, the Stade Louis II stop is right by nine arches. Note that the service stops before/around 9pm, when a half-hourly night bus takes over the same route.
Buying tickets – when, where, how and how much
Sell-outs are rarely a problem. Prices range from around €60 in the Tribune d'Honneur to €30 in the facing stand ('Premières') and €20 in the Secondes alongside. Seats behind the goals in the Pesages and Populaires are around €10-€15.
The club authorises online sales only through its own website and not via any other network.
For further information, contact the club at billetterie@asmonaco.com or phone +377 92 05 37 54.
There's a match-day ticket office behind the main stand.
Shirts, kits, merchandise and gifts
The Boutique Officielle AS Monaco x Kappa (Mon-Fri 10am-1pm, 2pm-7pm, Sat 10am-7pm, Sun 4hrs before kick-off) is a sports store lined with red-and-white gear. Shirts, baseball caps and scarves bear the diagonal design, with black the away strip and sky blue the third choice in 2019-20. 
It's a 7-8min walk from the stadium at the Jardins d'Apoline, at 1 promenade Honoré II.
Explore the ground inside and out
French-language stadium visits (+377 92 05 43 38, €5.20/€2.60 under-12s, cash only) take place Wed-Sun at 10.30am, 11.30am, 2.30pm, 3.30pm and 4.30pm. A smart official leads the tour around the various sports facilities – a royal box in every one – and, via the roll of honour and dressing rooms, onto the pitch itself. English-language visits can be requested – the efficient guide can deal with questions in both languages.
The main tour spiel is underlined by the current ten-year rebuild the stadium is undergoing, one that will eventually move the VIP seats to the other side of the stadium.
Pre-match beers for fans and casual visitors
Pre-match options line Cap d'Ail harbour 5min from the stadium arches. Closest is the recently rebranded Bolinas restaurant, the former Cap Brasserie, part of the Marriott Riviera hotel with a terrace overlooking the yachts, where long drinks and apéritifs are served from 11am onwards. Note the Monaco (€7) of beer and cordial, a half-litre of Grimbergen or Carlsberg will set you back €10 and a Bolinas burger €22 but, hey, you're in Monaco. 
Alongside, the Dock's Café enjoys the same waterfront view, its bar counter featuring single tap of Grimbergen, its menu reasonable considering the location.
Round a little further, Les Oliviers is a friendly spot, its refreshing lack of pretence a welcome relief, again with Grimbergen on draught, Desperados by the bottle and home-made sandwiches.
At the stadium, La Pizza du Stade behind the home end also opens through the week, and can provide salmon and seafood linguine along with the cheaper pizzas. Seats outside, too.